Club News
View All
Advisories
Notices
21 July 2021, Wednesday -
Latest Update on Enhanced Measures at NSRCC from 22 Jul-18 Aug 2021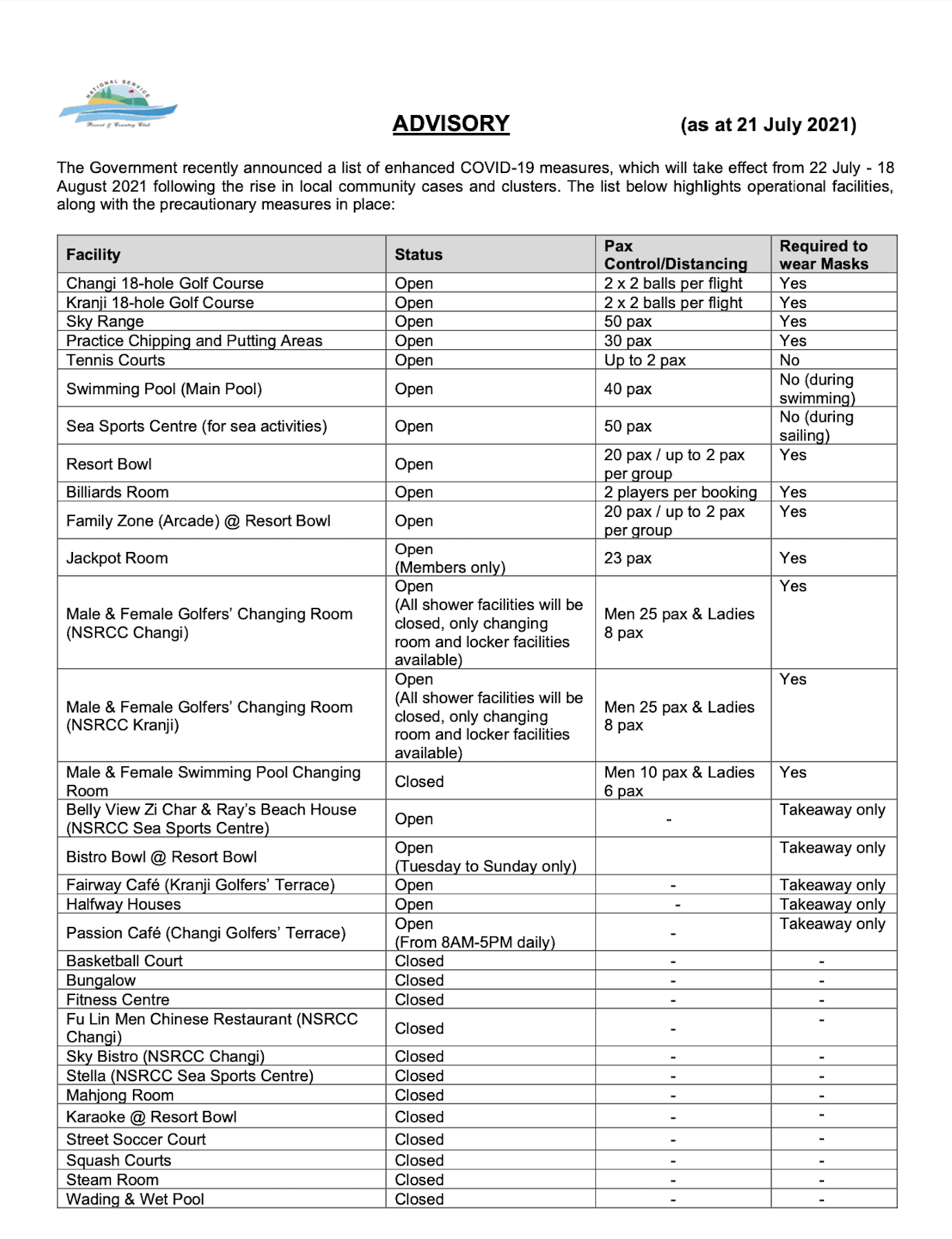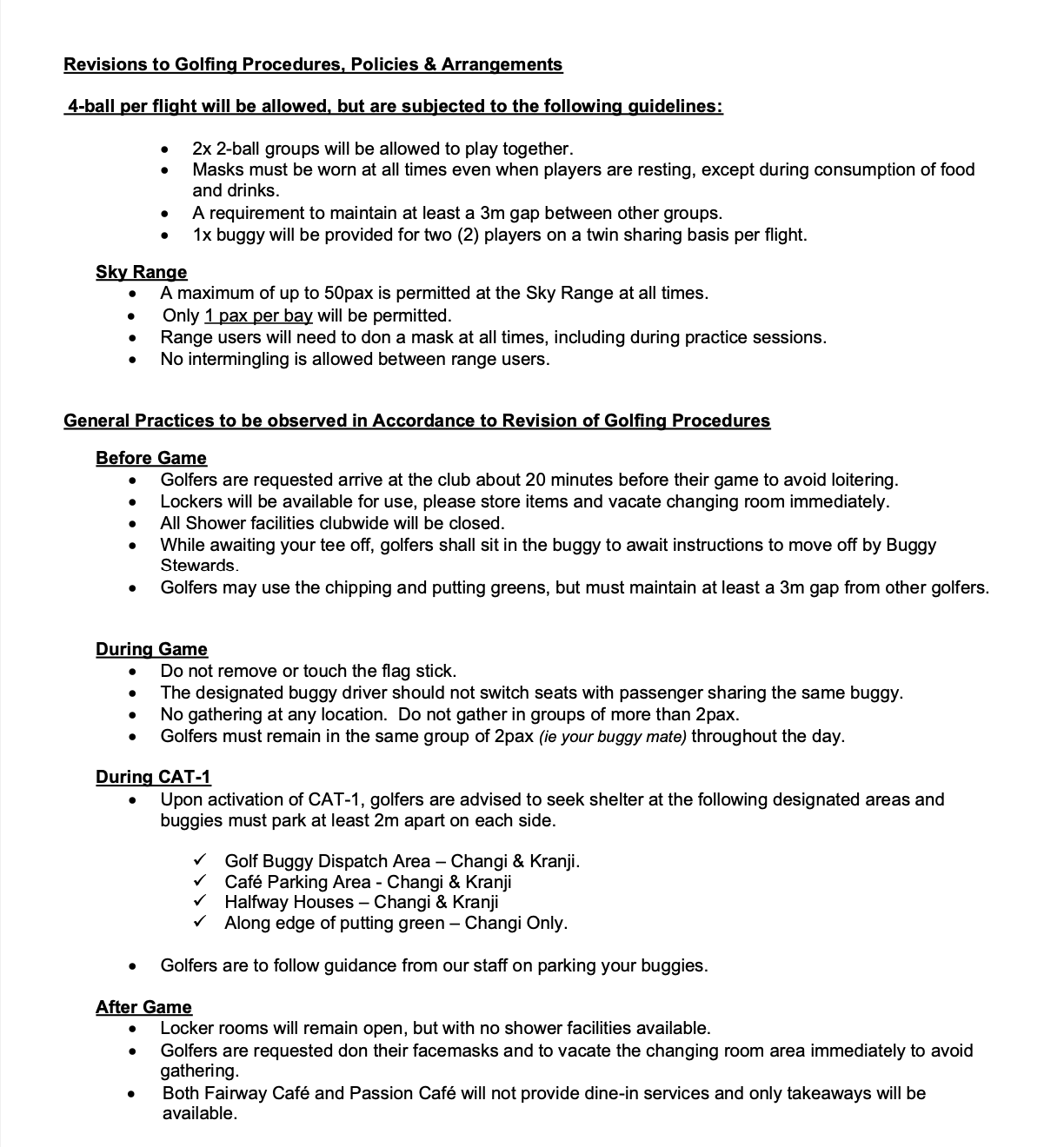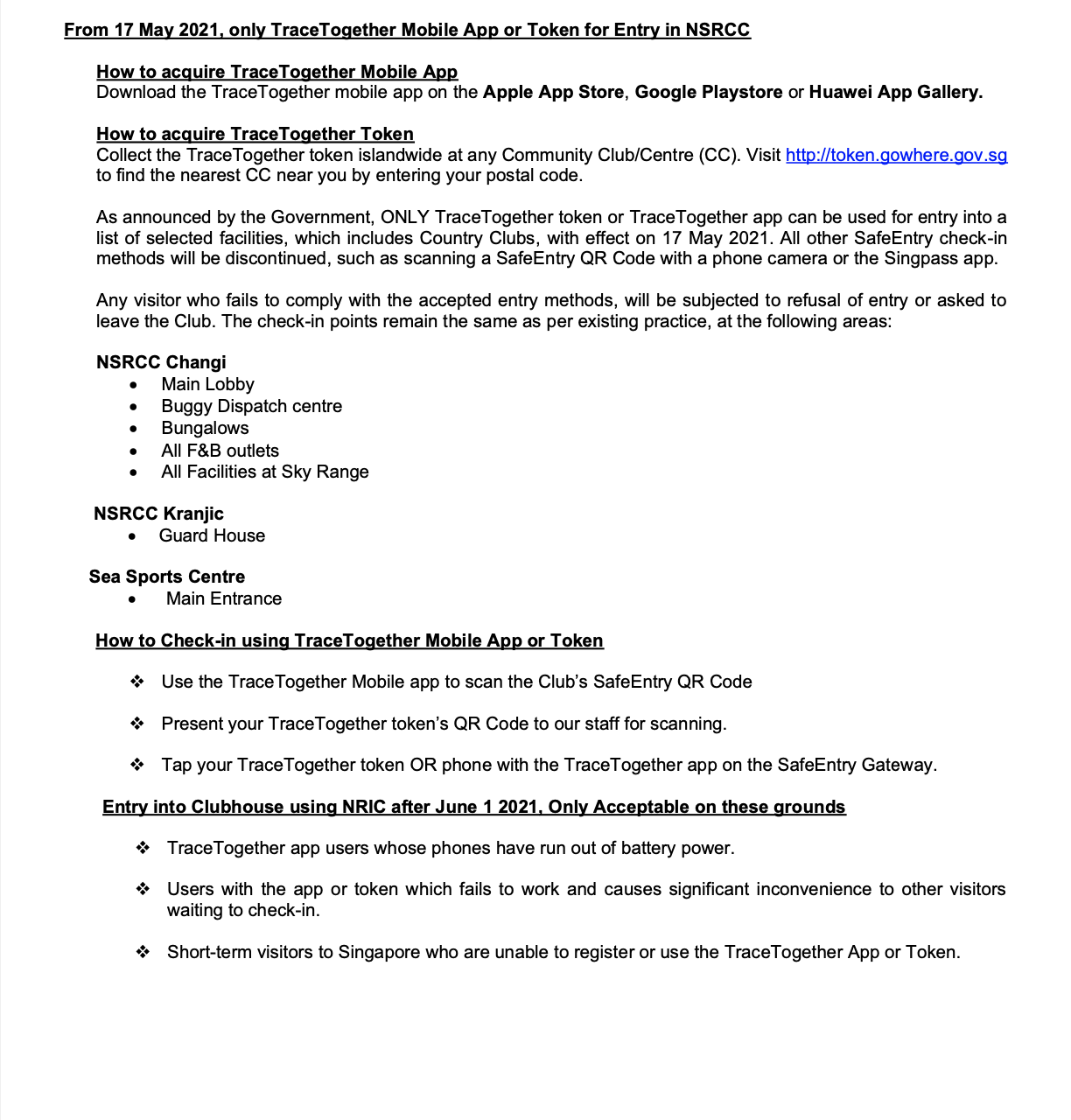 18 July 2021, Sunday -
Latest Update on Enhanced Measures at NSRCC from 19 July 2021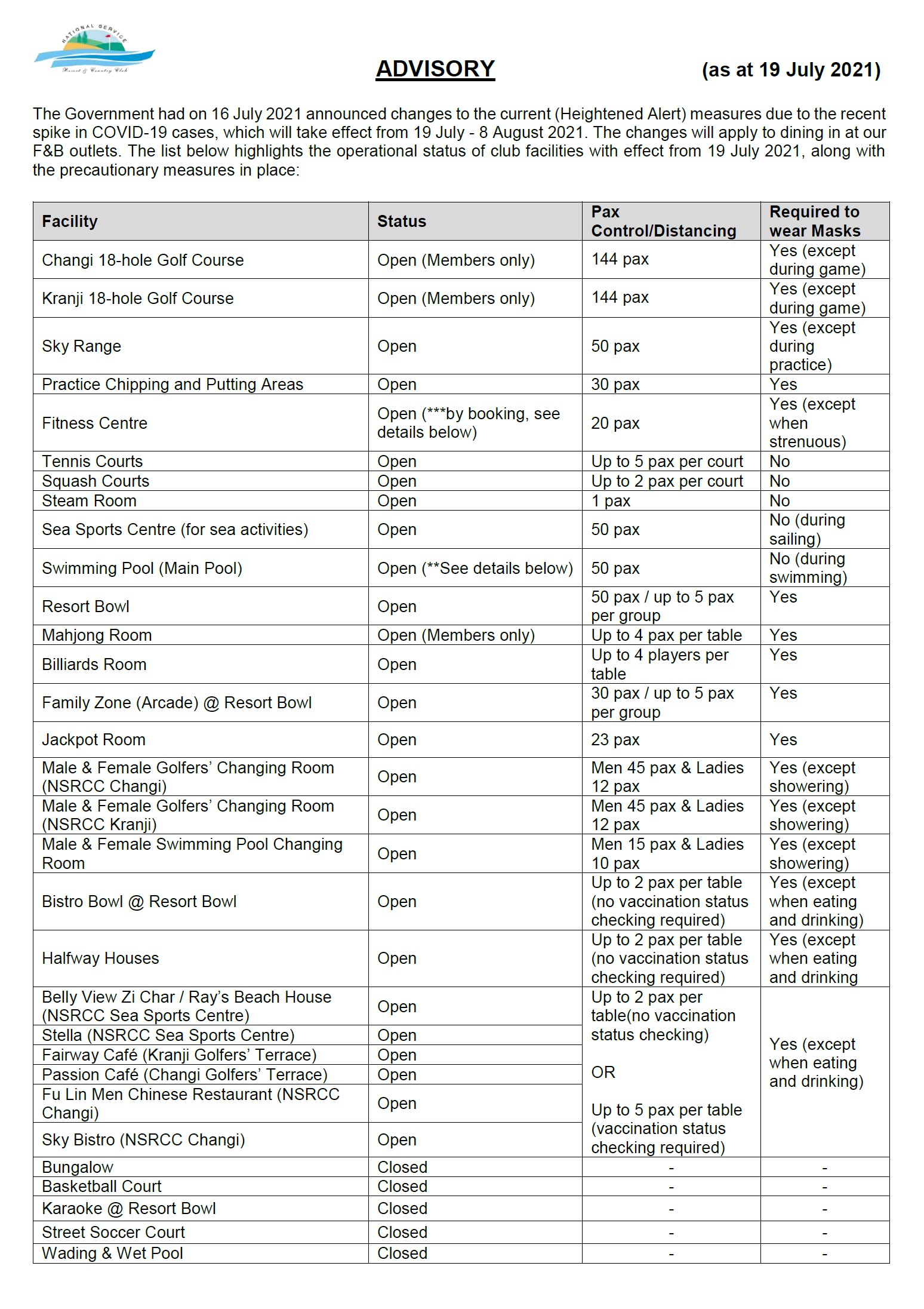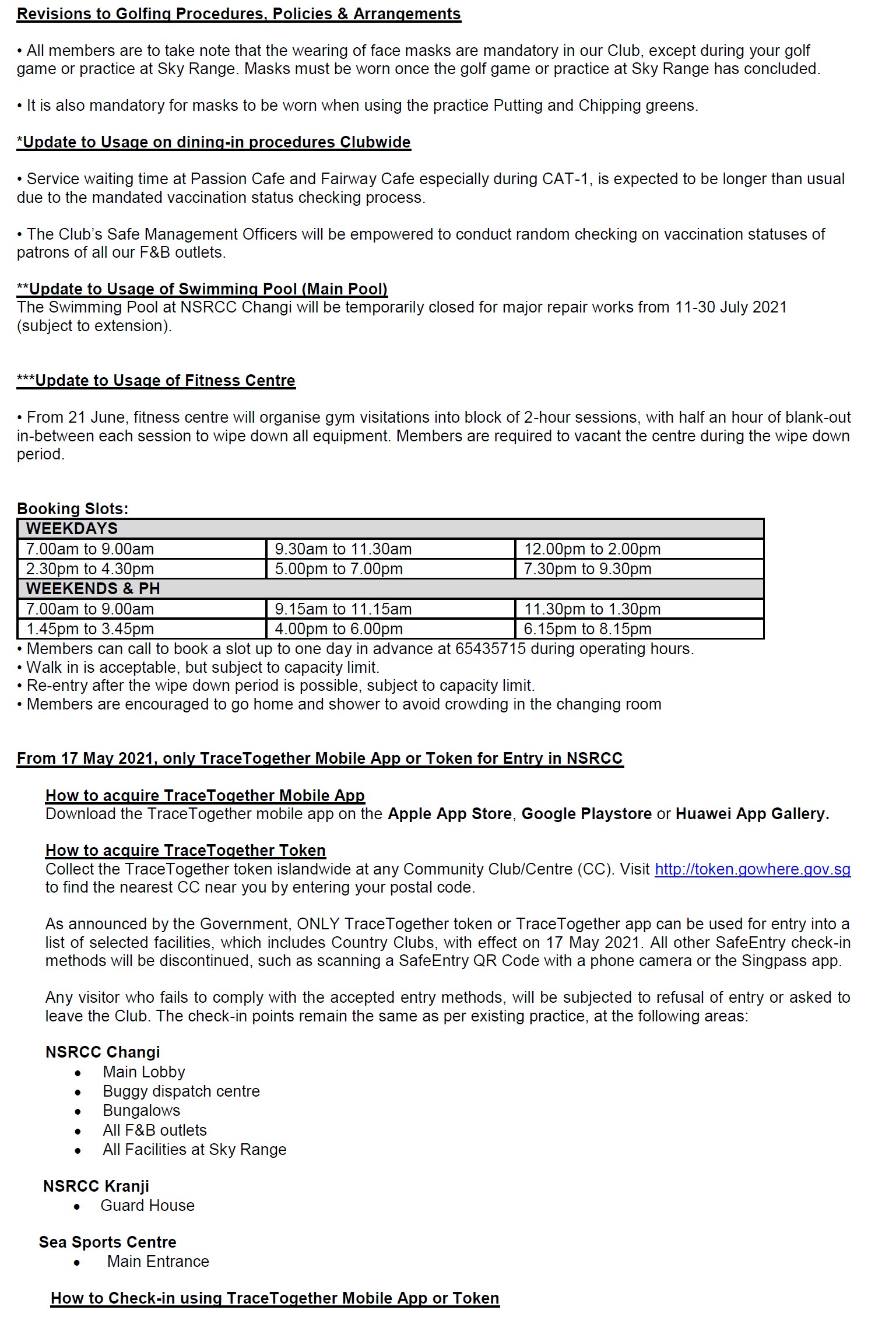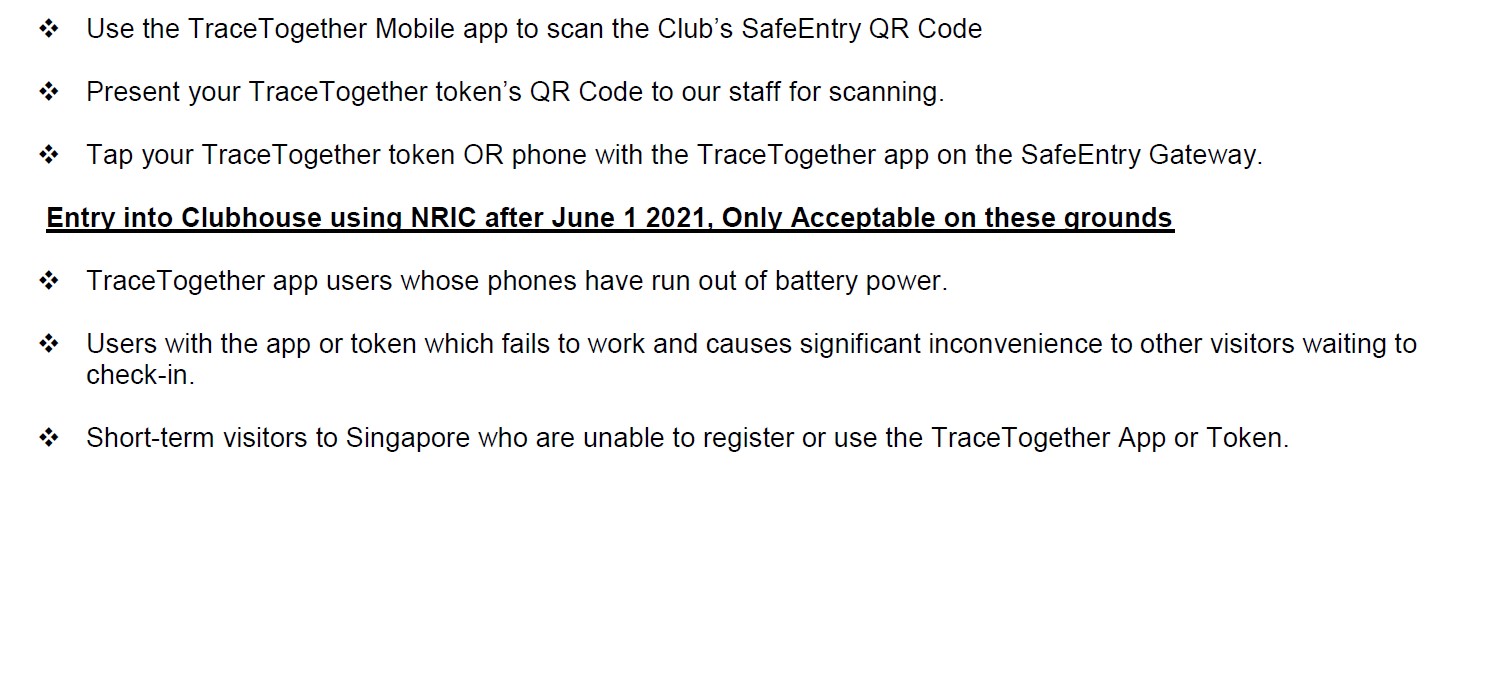 11 July 2021, Sunday -
Latest Update on Enhanced Measures at NSRCC from 12 July 2021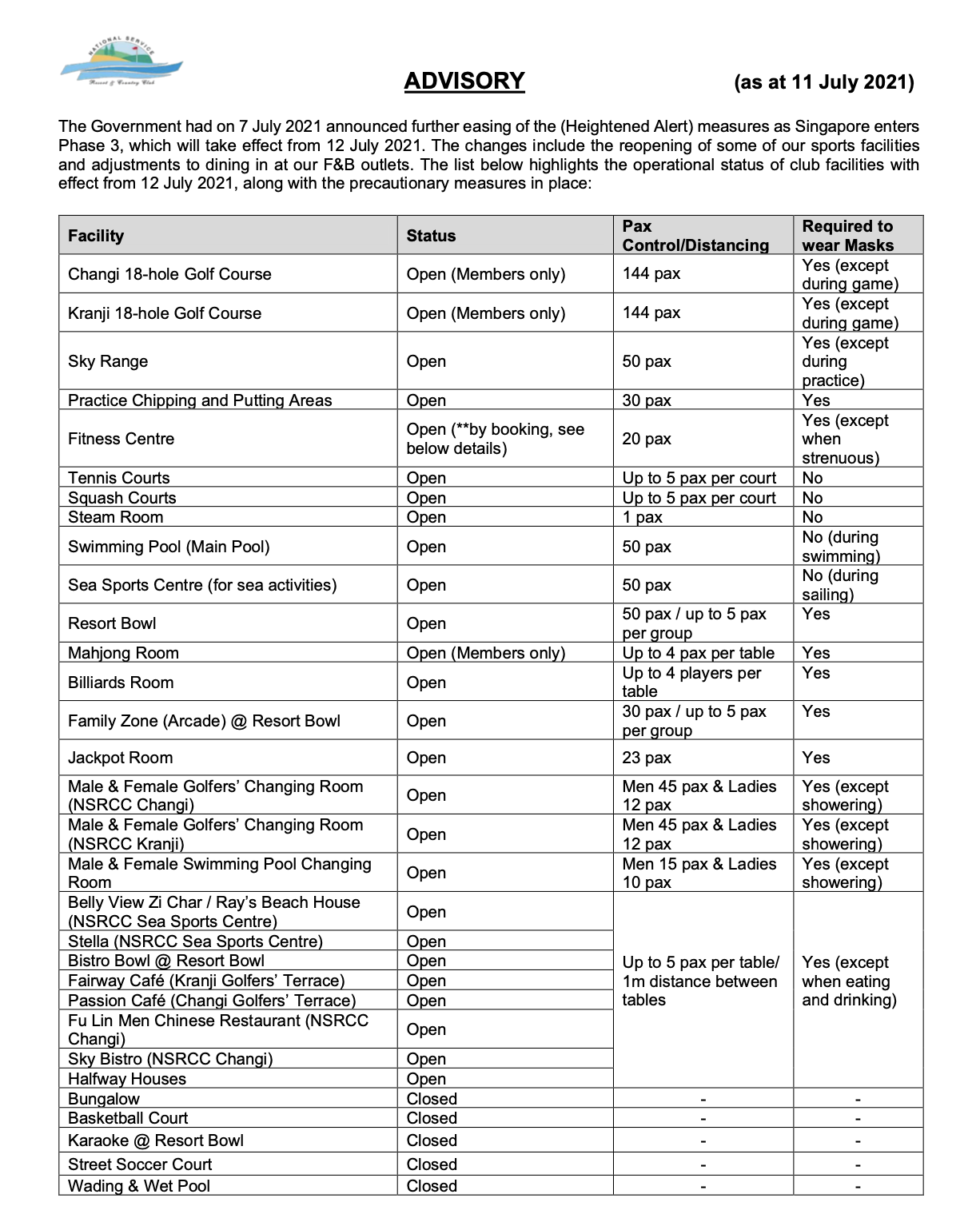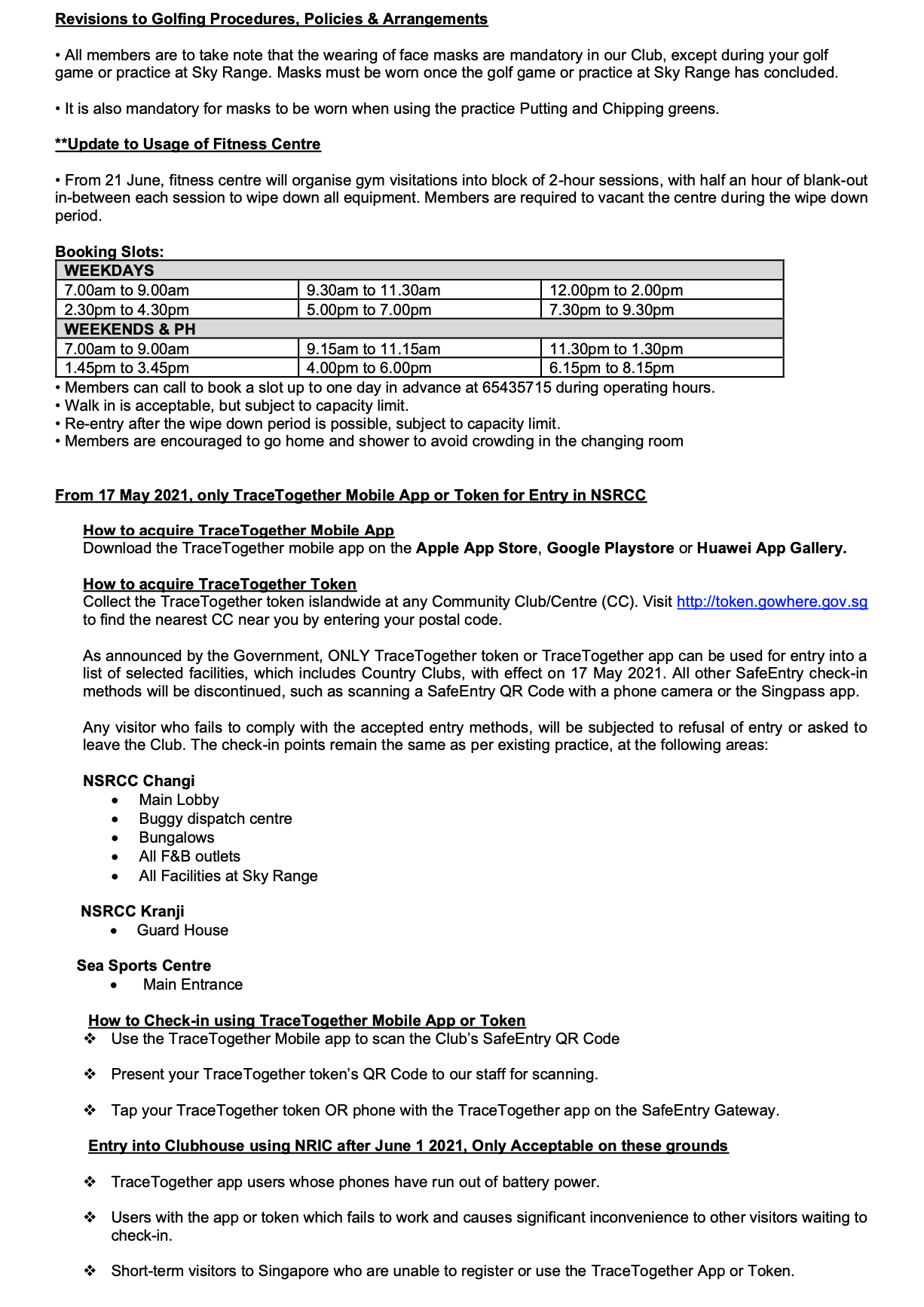 19 June 2021, Saturday -
Latest Update on Enhanced Measures at NSRCC from 19 June 2021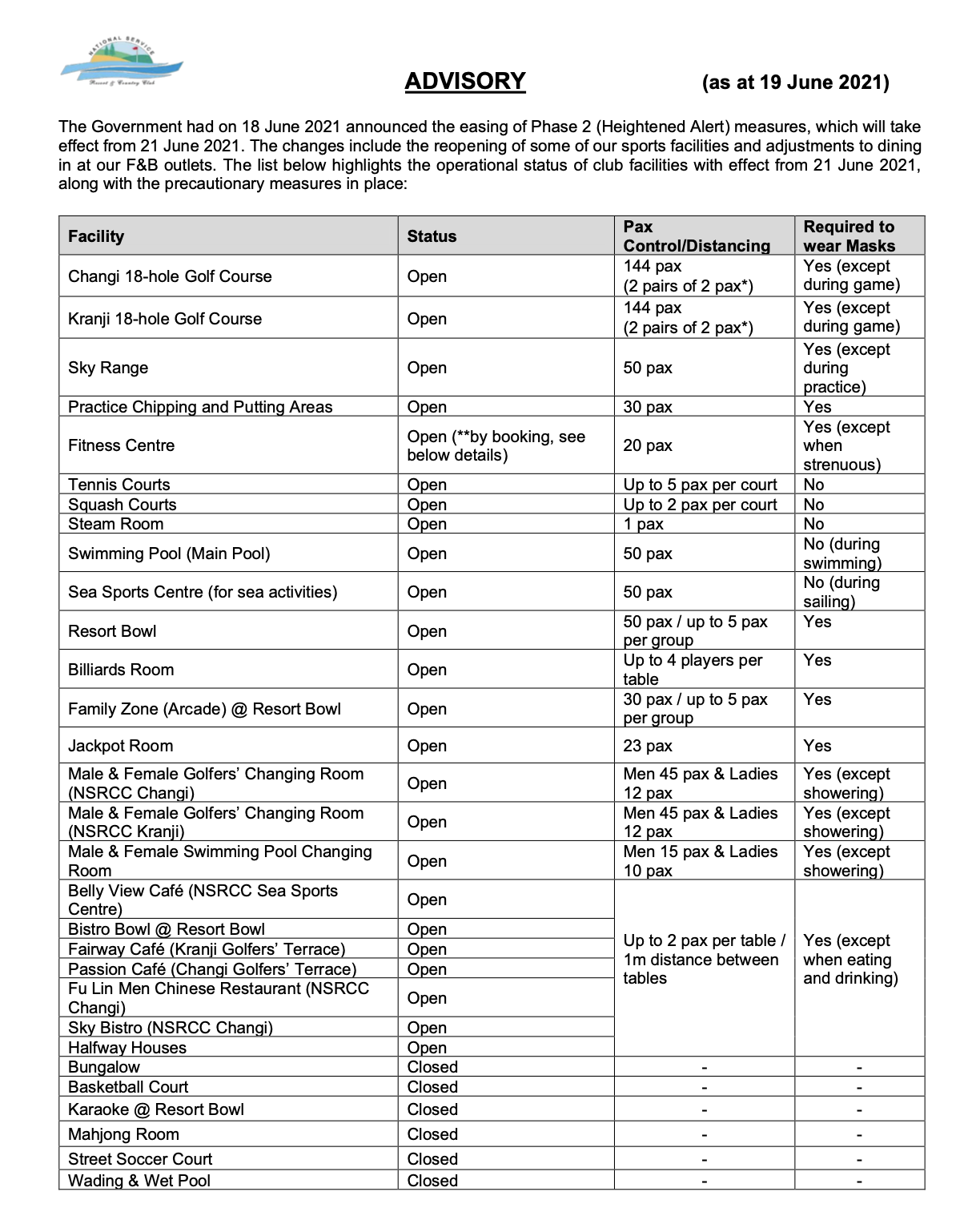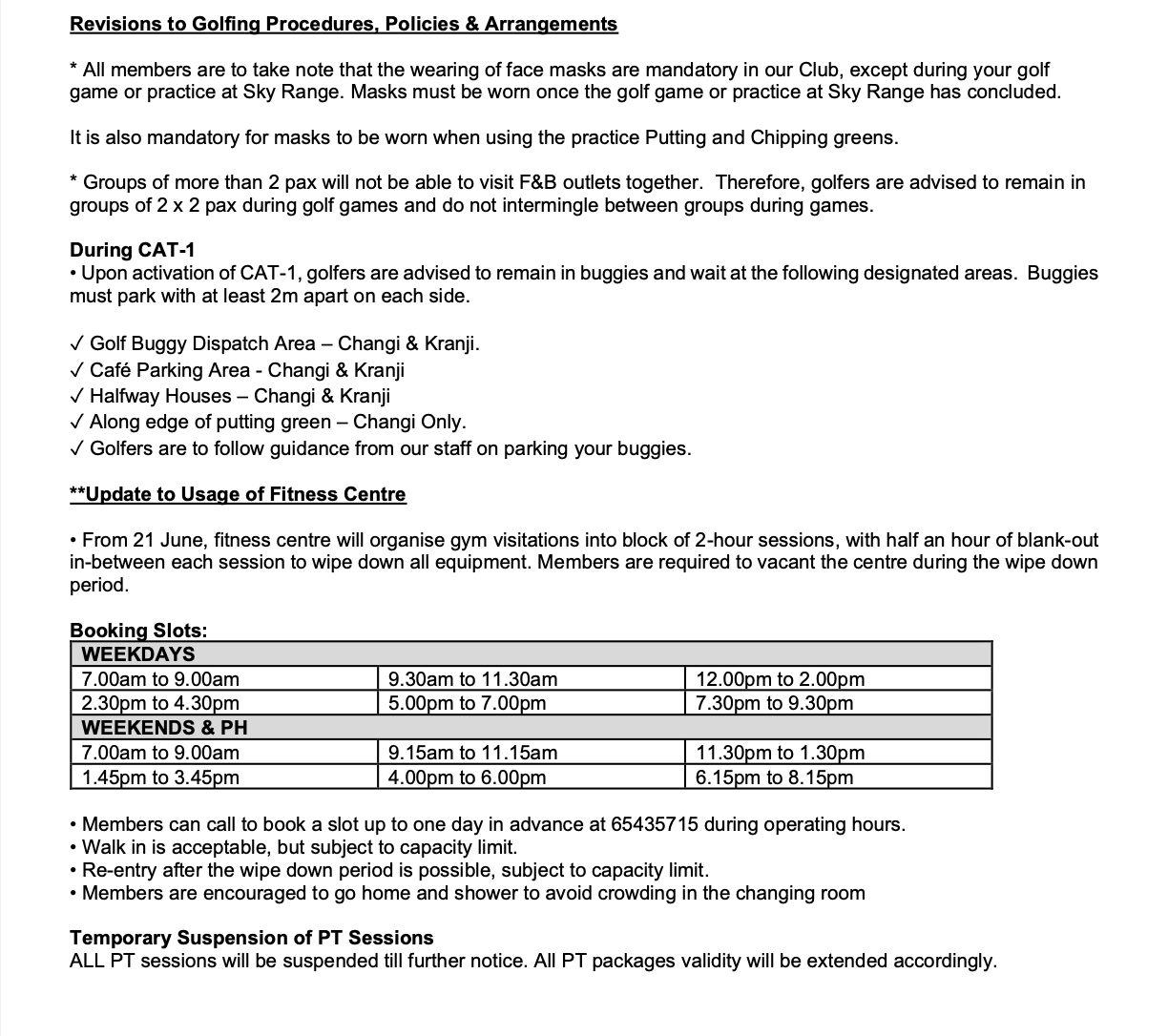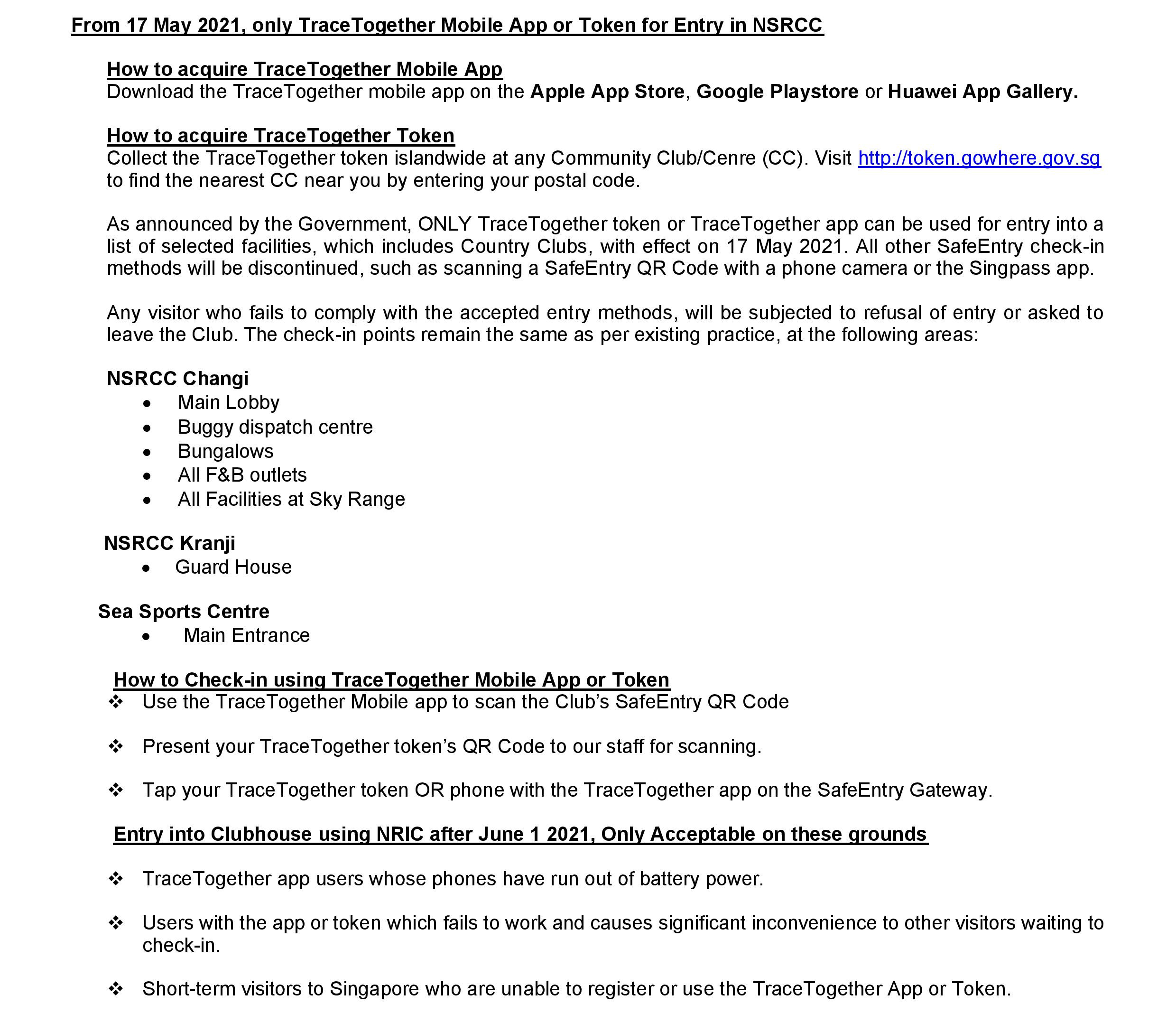 12 June 2021, Saturday -
Latest Update on Enhanced Measures at NSRCC from 14 June 2021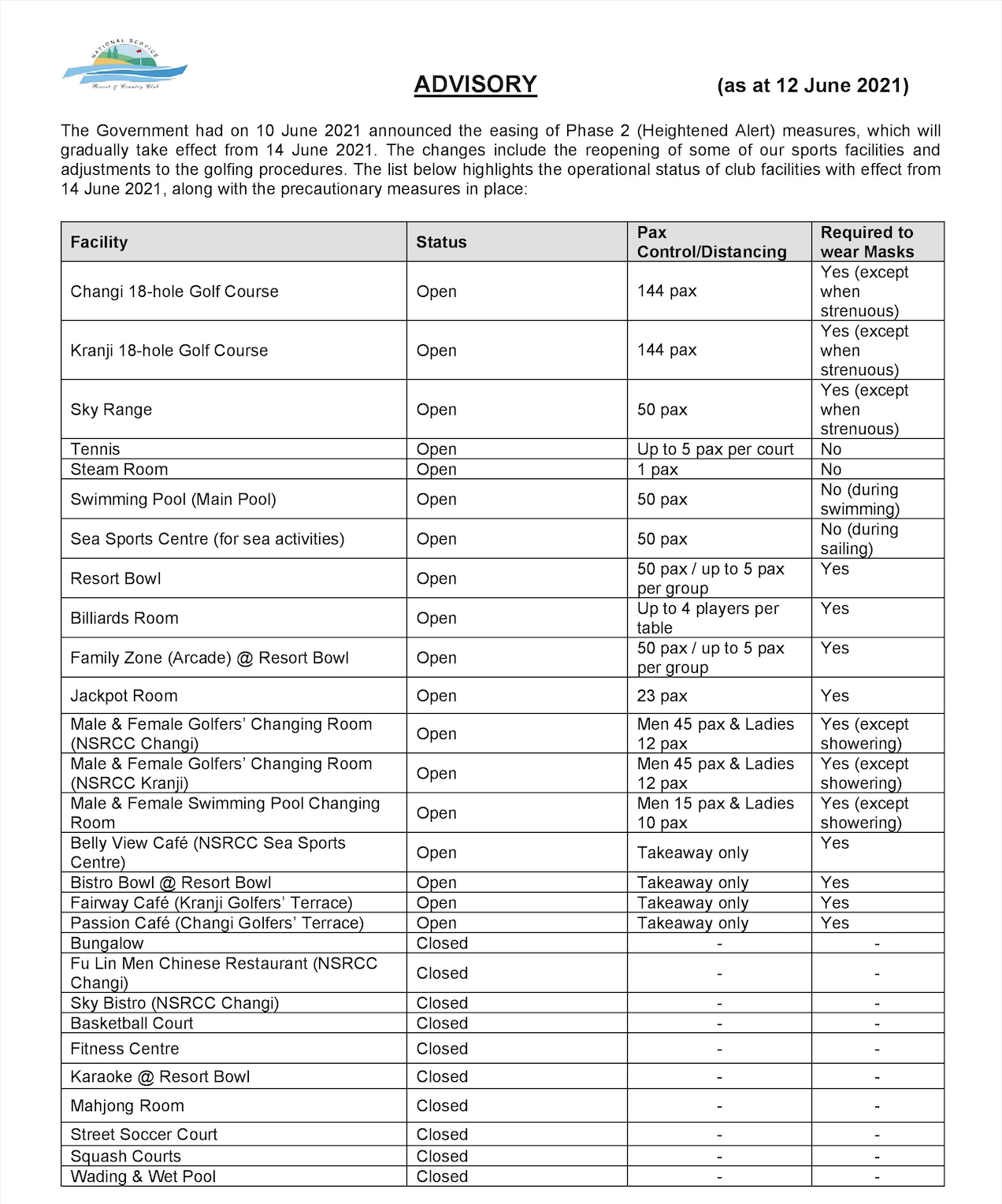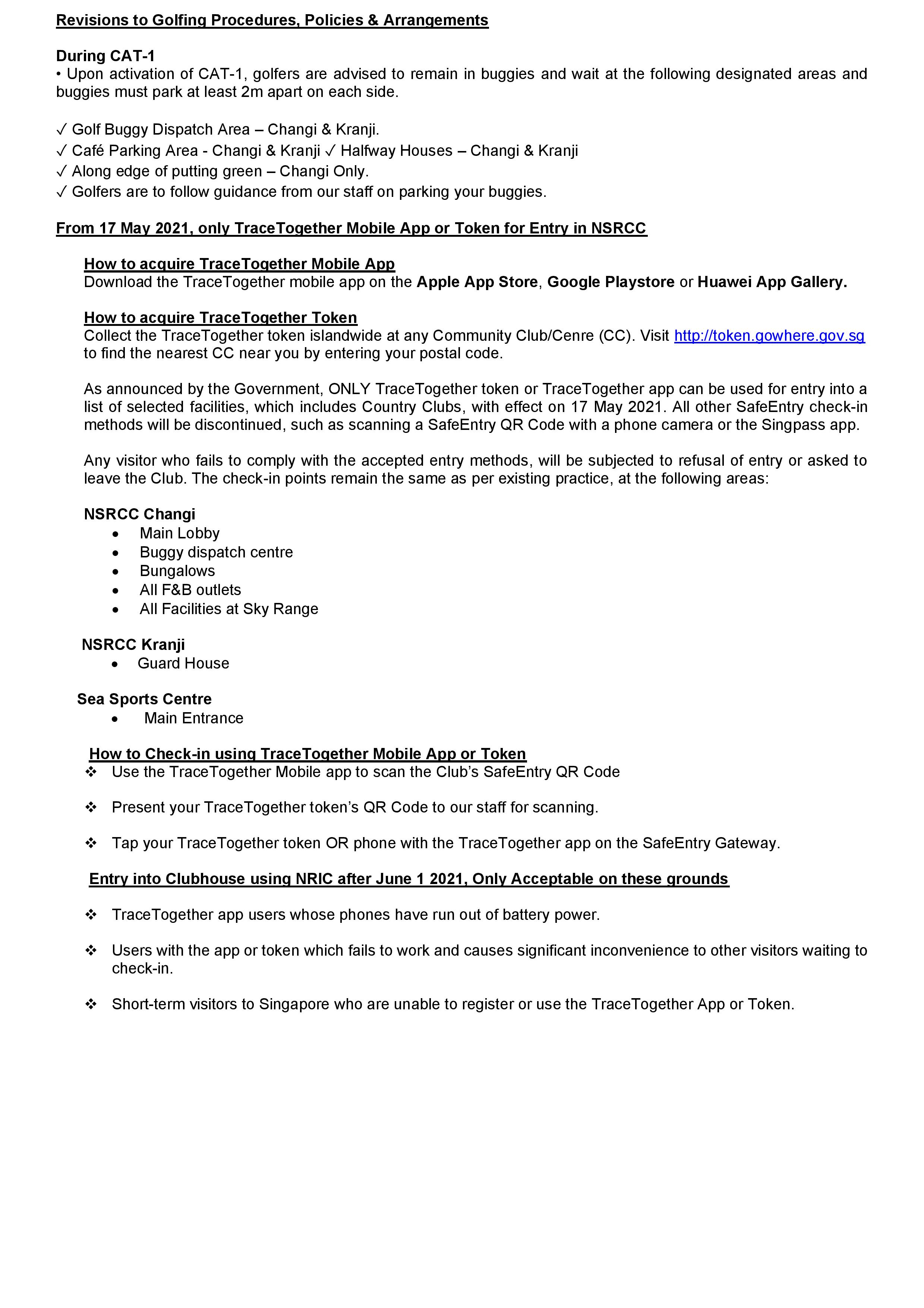 07 June 2021, Monday -
Notice on Temporary Suspension of Online Amend Button
Dear Members,
Please be informed that the online Amend Booking Function in our Internet golf booking system will be temporarily suspended from 21 June 2021 onwards.
Since the introduction of Player Name Change admin fees to deter proxy booking, we have noticed that there were instances the online amend function erroneously applied the admin fee rule.  So far, no members have been overcharged.  To prevent any erroneous billing, the online amend function will therefore be taken offline.
Going forward, members may make changes to flight mates by the following ways:
Contact our golf office at 65408500 (Changi) or 67952300 (Kranji) during operating hours from 0930hrs to 1700hrs daily

Submitting an email to golfing@nsrcc.com.sg

Proceed in person to our golf reception counters.
Please note that prevailing fees shall apply for all changes.  Golf booking and waitlist name submission will continue to be available online.
We apologise for the inconvenience and hope for your understanding.
Thank you.
19 May 2021, Wednesday -
Bungalows at NSRCC reactivated as Government Quarantine Facility with effect from 22 May 2021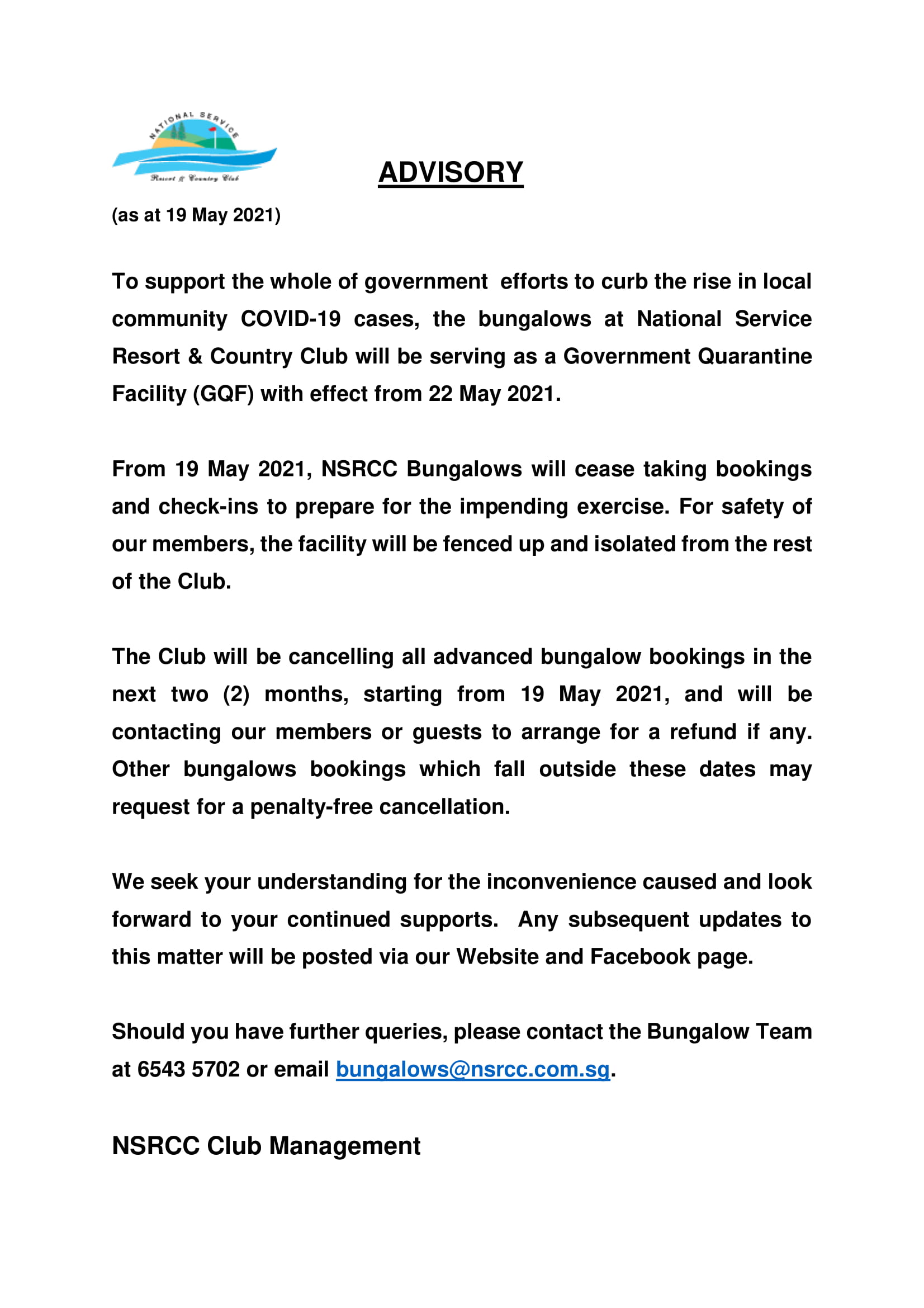 15 May 2021, Saturday -
Latest Update on Enhanced Measures at NSRCC from 16 May 2021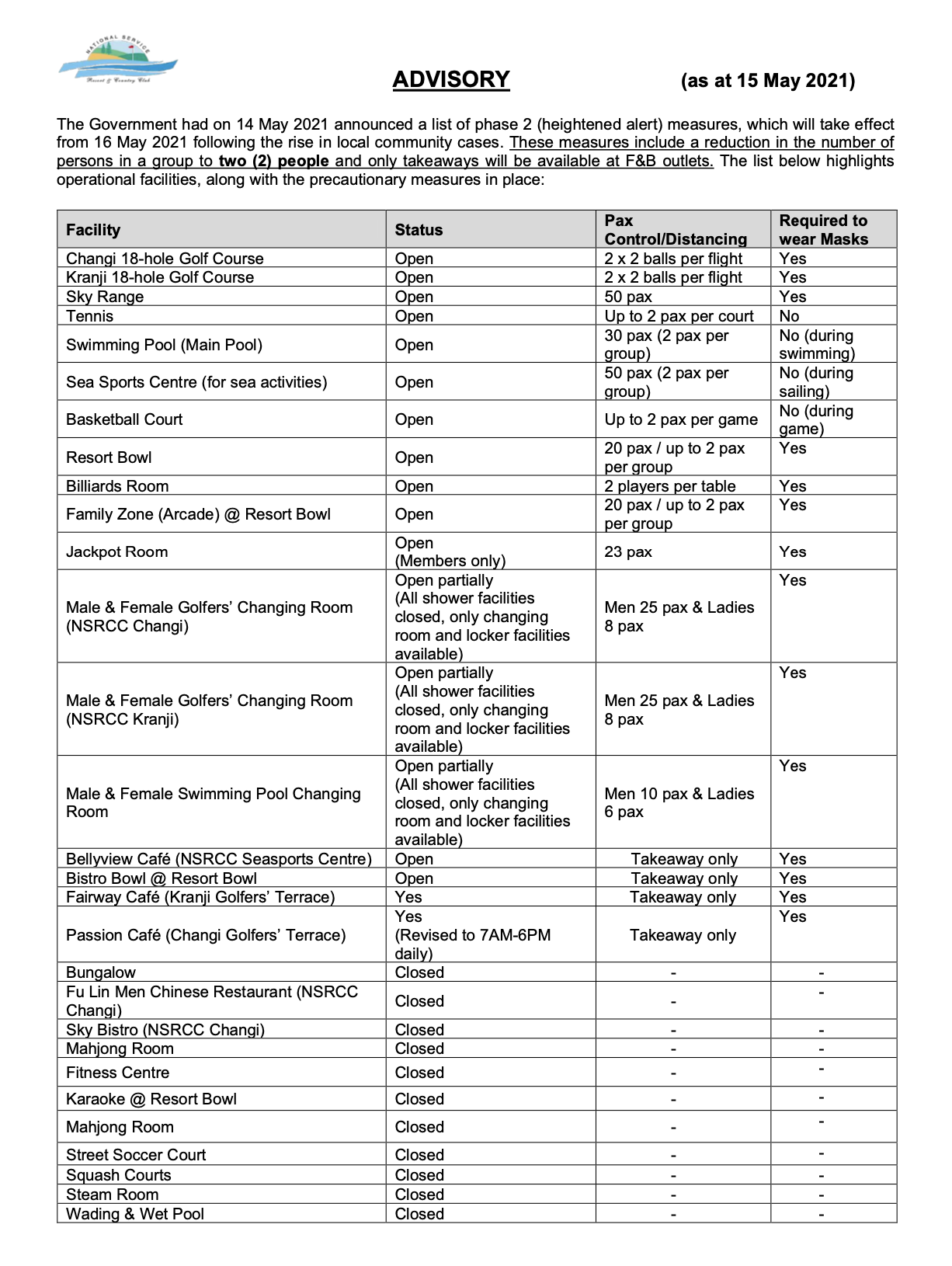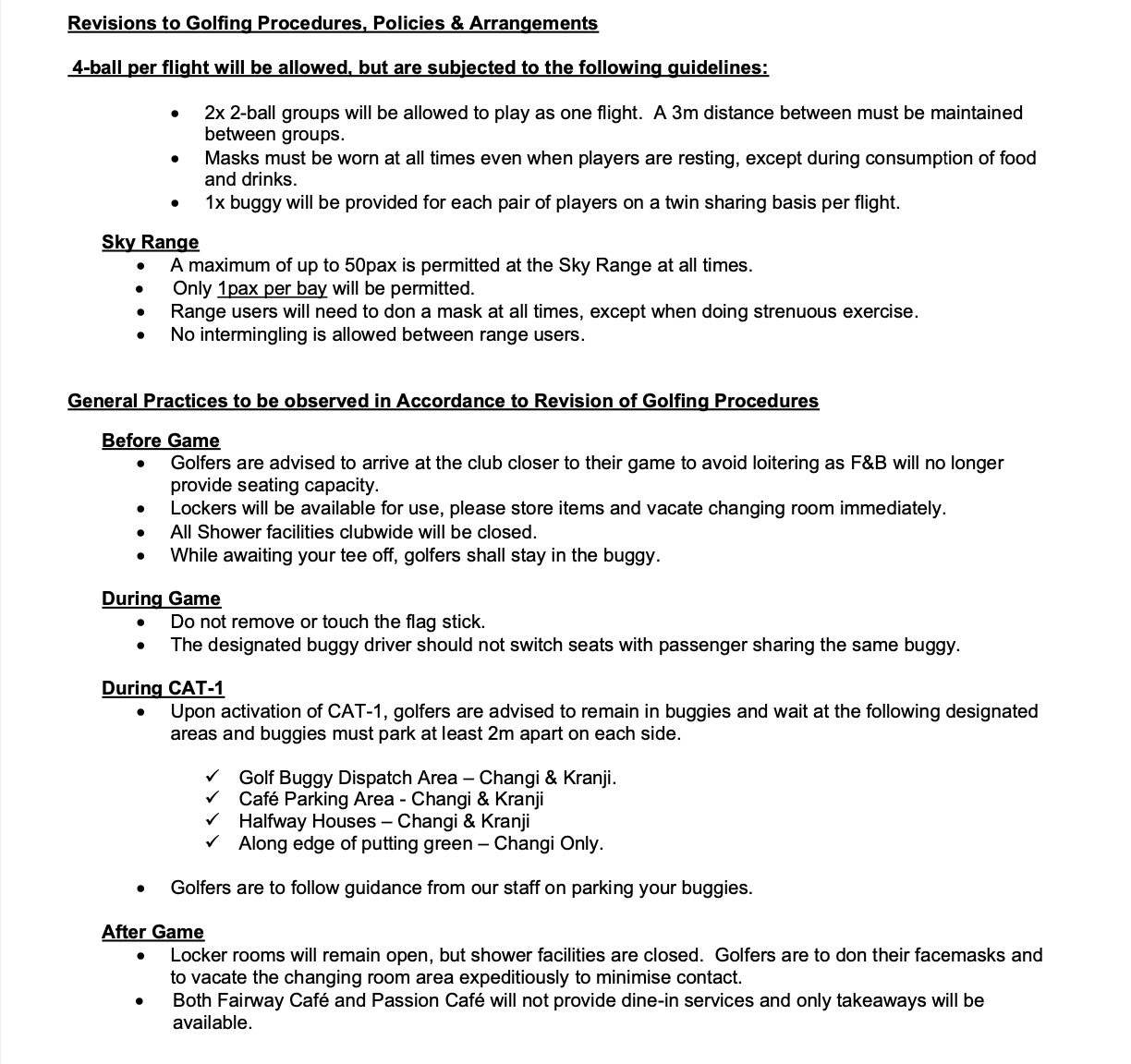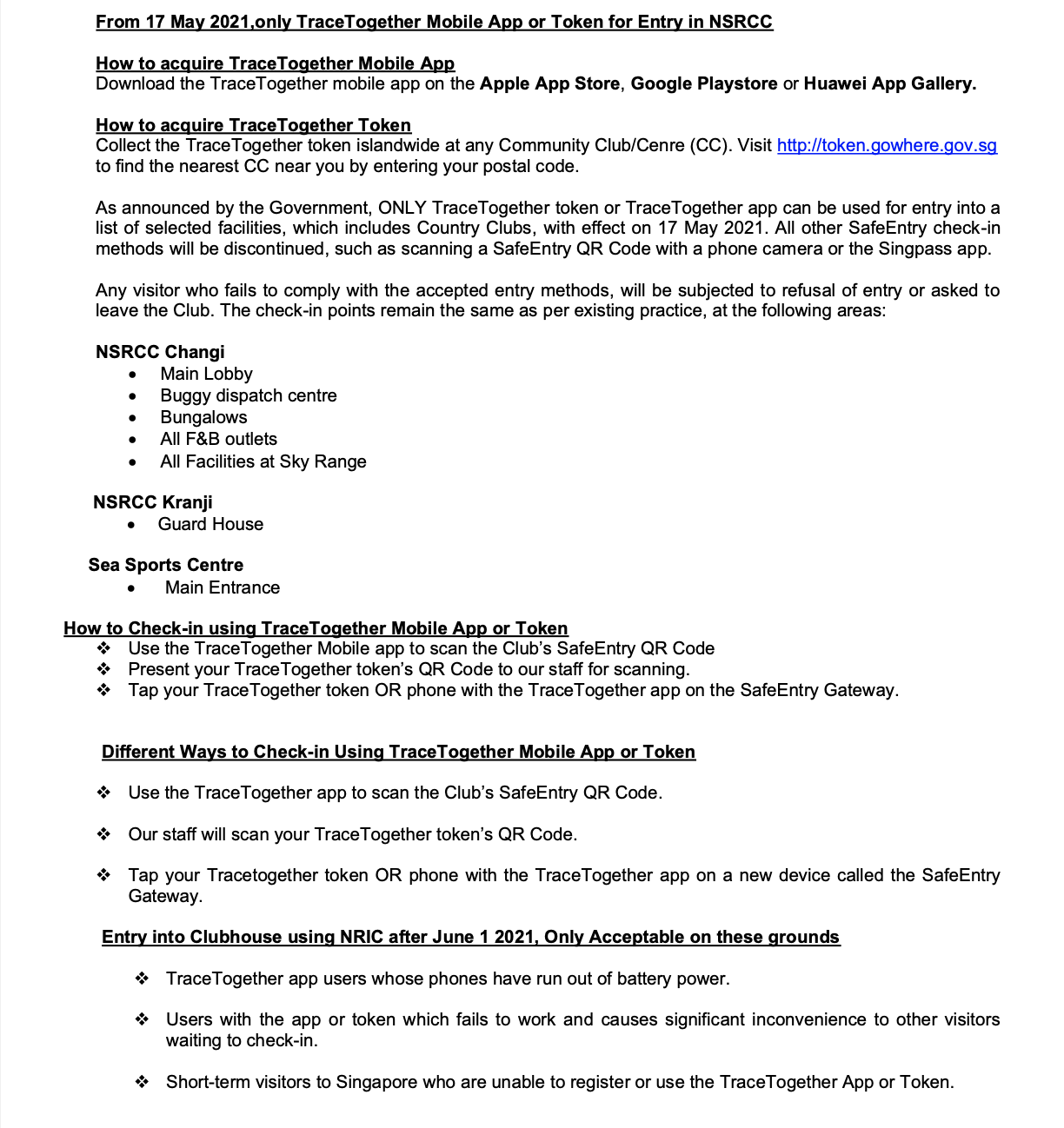 14 May 2021, Friday -
Updated Advisory on Enhanced Measures from 16 May 2021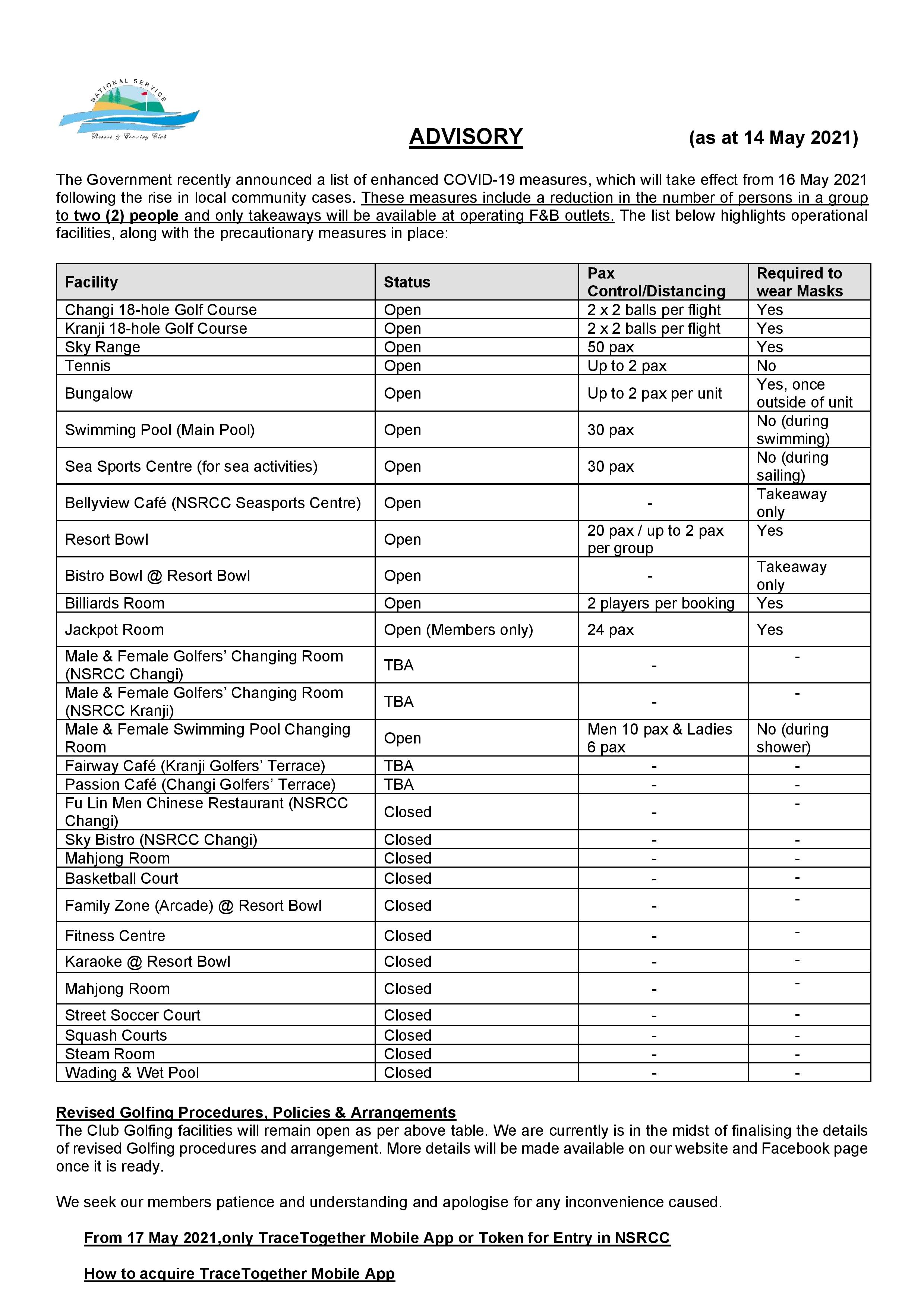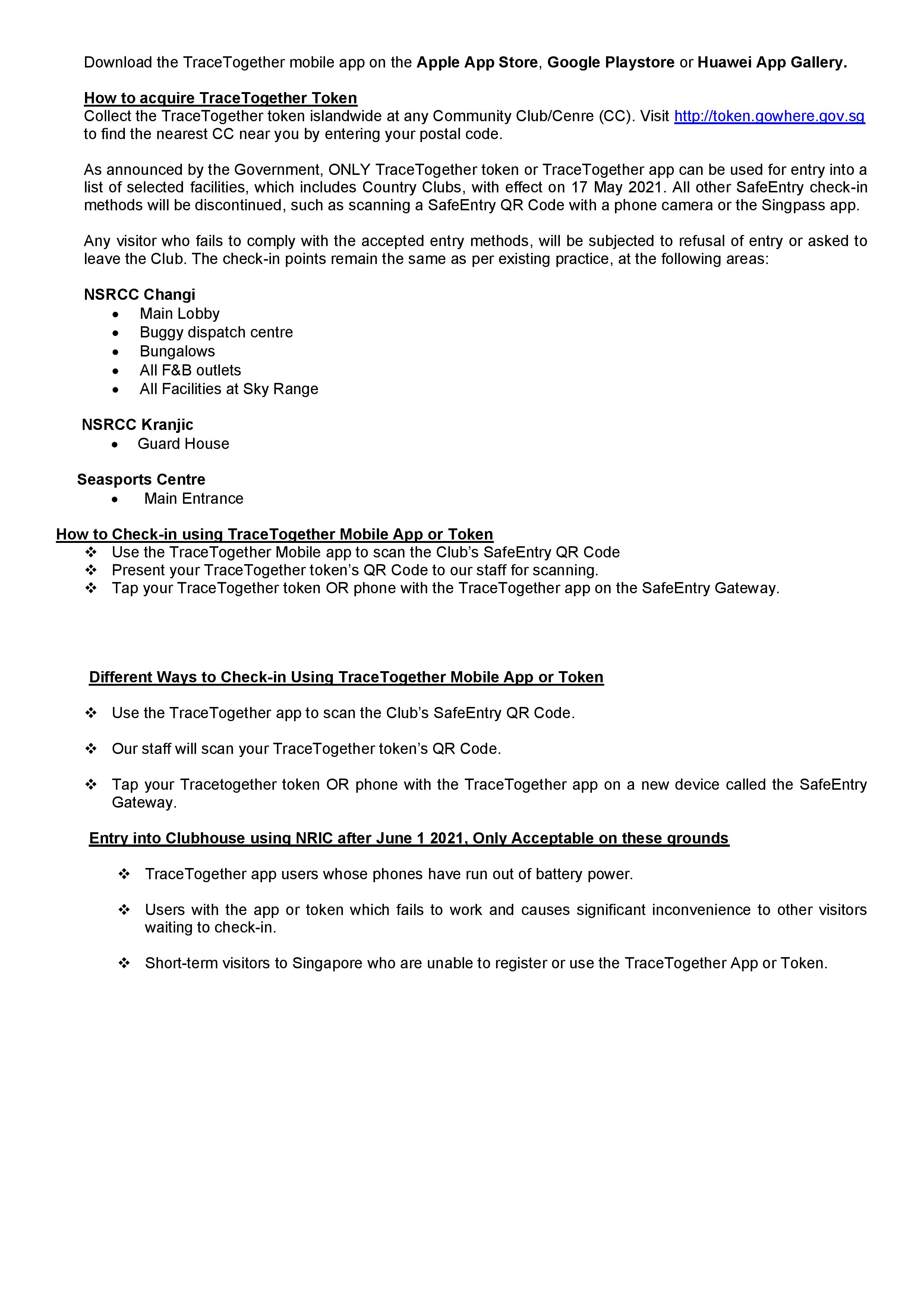 07 May 2021, Friday -
Advisory on Enhanced COVID-19 Measures from 8 May 2021