SGA League
The SGA league team is made up of 7 divisions: Men's Premier, A, B and Senior; and Ladies Premier, A and Evergreen.
Through the years, NSRCC has gained a reputation as one of the premier clubs for golf in Singapore, producing many golfing professionals.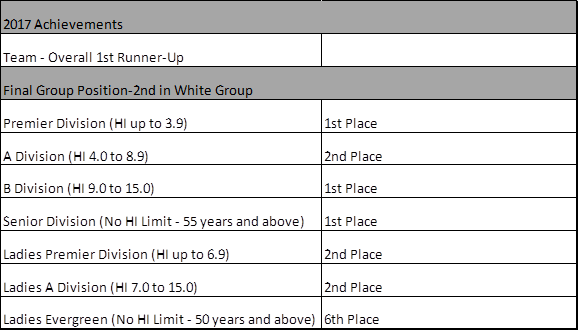 We are looking for members who possess the following qualities to represent the Club in the annual SGA Inter Club League.
Have the necessary skills in the game of golf
Have mental strength & competitive spirit
Must be a team player
Must have the time to practice & play in the League
If you have the above, then you will have to qualify via the selection trials conducted at the end of the year. For more details on the Selection Process, click here.