Function Room Seating Capacity
Falcon & Corvette Room
2 partitioned-rooms located below Main Lobby level, suitable for small group Corporate Events as well as Corporate/Private Functions. The rooms have a beautiful foyer next to the Koi Pond, ideal for standing pre-event reception.
Oriole 1 & 2 Room
Situated at an exclusive side of the club, ideal for small-medium group events/functions. Each room can comfortably accommodate 40 pax, and up to 100 pax when both rooms are combined as one. Suitable for product launch and corporate D&D. The rooms have a very large exclusive foyer that can be used for pre-event activities.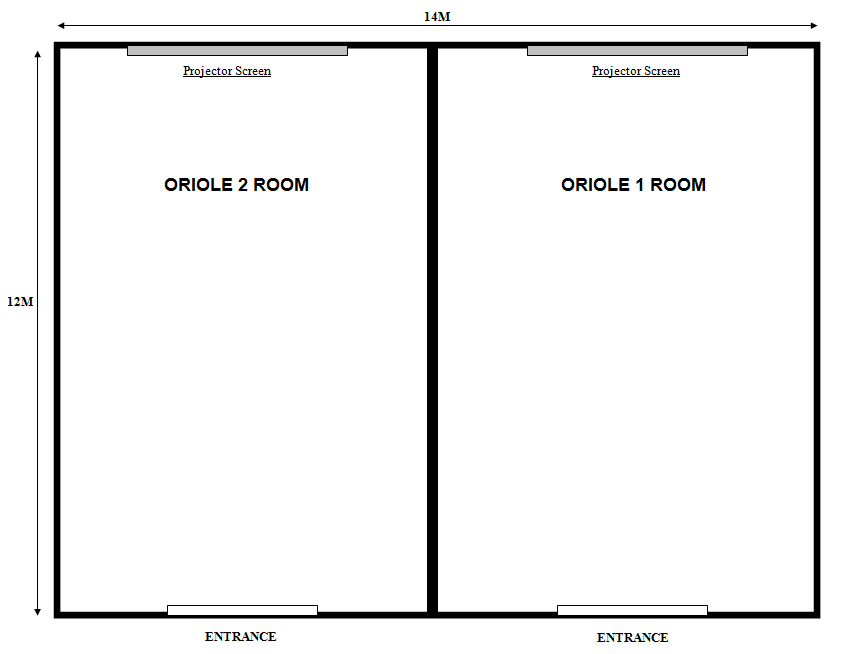 The Heron
The Heron function room offers a panoramic view of the golf course and resort facilities which can accommodate up to 150 pax ! It is unique in-door function venue that has access to daylight, and has a scenic view over our golf course. Ideal for medium-big group company retreat. A superb venue to hold Private Solemnization/Wedding functions that will leave a sweet memory for the life time.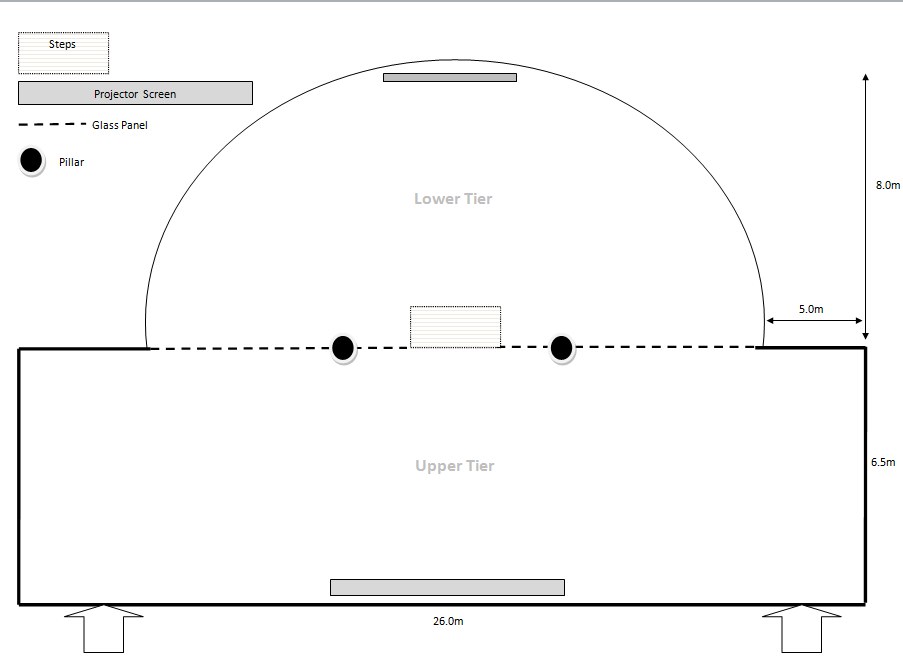 The Cockpit
Our VIP Lounge, used to be reserved for VIP like Ministers and high ranking government officials. Situated at the highest point of our club, overlooking at the greenery of the golf courses. Perfect place to hold small group Private/Corporate Function, especially Solemnization/Wedding Reception.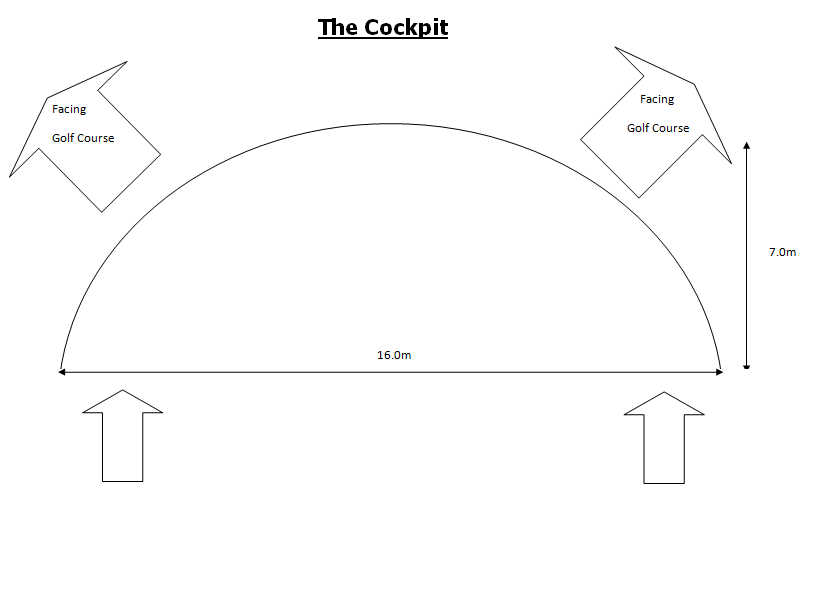 The Courtyard
The only out-door function venue, located next to the swimming pool and the golf course. Suitable for out-door Solemnization/Wedding Reception during evening, and ideal for BBQ Function under the stars ! 
The Sanctuary I & II @ NSRCC Kranji
Located at NSRCC Kranji, a multipurpose indoor function room that can accommodate up to 200 pax. Suitable for big group Corporate/Private Function and medium group Corporate Meeting.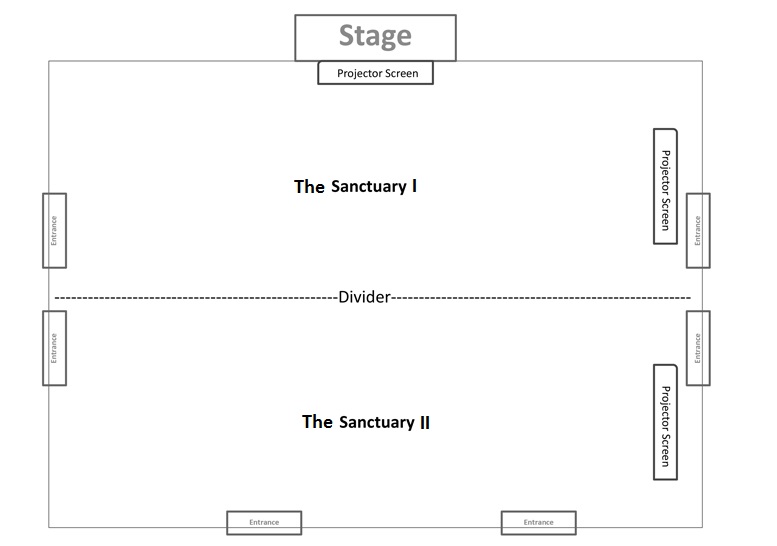 Floor Plan
Function Room

Theatre

U-shape

(2 - 3 pax each )

Classroom

(2 - 3 pax each )

Cluster Tables

( 10 pax each )

Dimension

Falcon

60

16 - 24 pax

 (8 IBM tables)

20 - 30 pax

(10 IBM tables)

5 Round tables

6.25m X 11m

Corvette

60

16 - 24 pax

 (8 IBM tables)

20 - 30 pax

(10 IBM tables)

5 Round tables

6.25m X 11m

Falcon & Corvette

140

22 - 33 pax

 (11 IBM tables)

40 - 60 pax

(20 IBM tables)

10 Round tables

12.5m X 11m

Oriole 1

70

20 - 30 pax

(10 IBM tables)

24 - 36 pax

(12 IBM tables)

5 Round tables

7m X 12m

Oriole 2

70

20 - 30 pax

(10 IBM tables)

24 - 36 pax

(12 IBM tables)

5 Round tables

7m X 12m

Oriole 1 & 2

150

28 - 42 pax

 (14 IBM tables)

40 - 60 pax

(20 IBM tables)

10 Round tables

14m X 12m

Oriole 3

30

14 - 21 pax

 (7 IBM tables)

16 - 24 pax

(8 IBM tables)

4 Round tables

-

The Heron (2-tier)

150

18 - 27 pax

(9 IBM tables)

32 - 48 pax

(16 IBM tables)

13 - 15 Round tables

14.5m X 26m

The Cockpit

60

-

-

8 Round tables

7m X 16m

The Courtyard

-

-

-

7 Round tables

- 
IBM table – 6ft x 1.5ft 
Round table – 5ft