Junior Golf Development Programme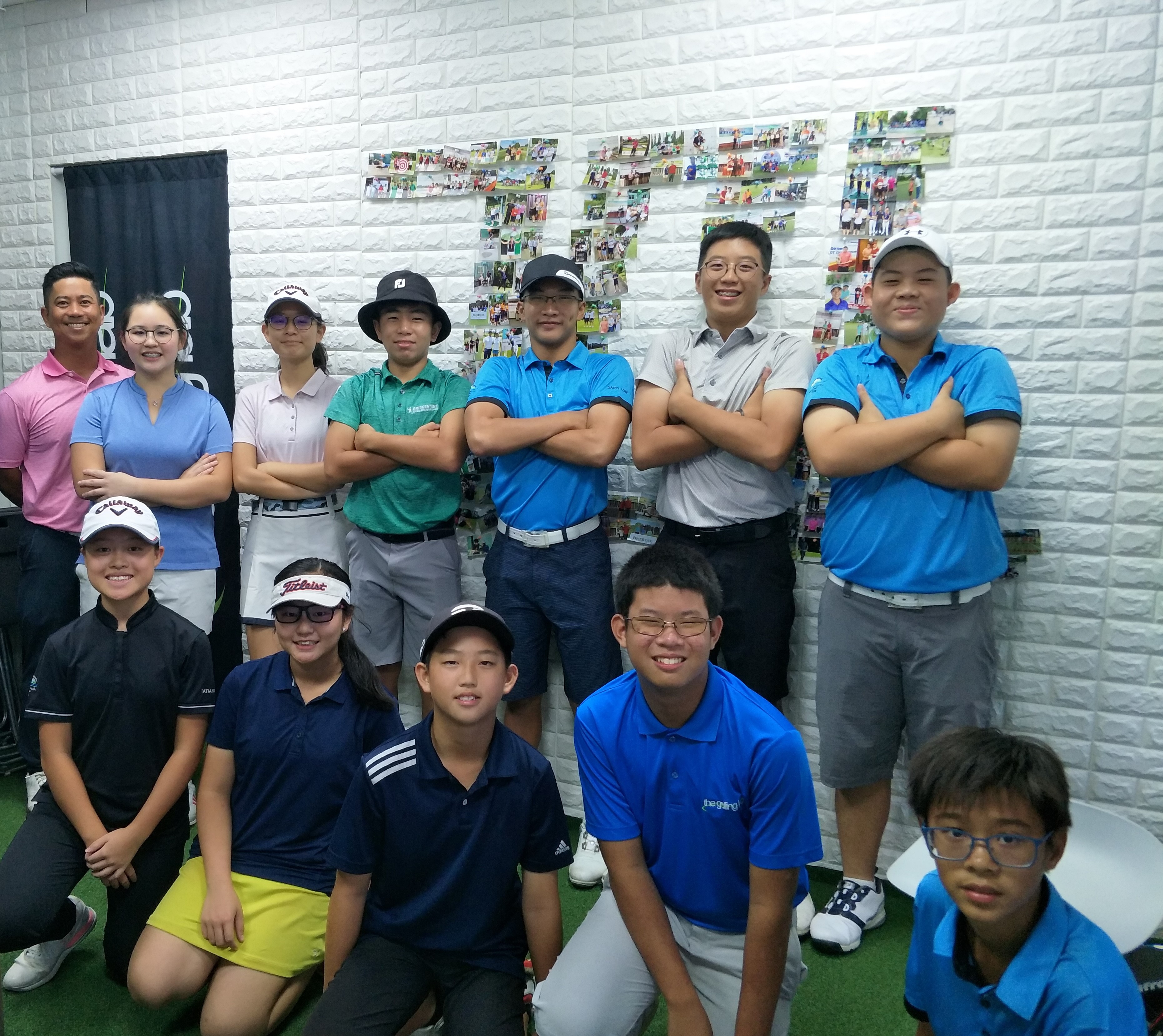 The NSRCC Junior Golf Development Programme (JGDP) was launched in 2006 to provide a supervised and structured platform to nurture young golfers for competition. The JDGP grooms juniors towards competing at the national level eventually.

Programme

All selected JGDP members will undergo training by the club's resident golf academy with overall supervision by Greens Committee & Club Management. Upon graduation at the end of each calendar year, junior golfers would have to submit their interest in the National Ranking Game (NRG) to NSRCC. The Club's approval will then be sought for them to participate in the NRG.

At the start of each year, NSRCC will select a group of Junior Golfers for JGDP.  The maximum number is set at 12 (twelve).

1.     NSRCC junior members aged 16 and below as at 1st January are eligible for selection.  The selection criteria will serve as the basis on which all players are selected to the JGDP.

2.     Following selection to the JGDP.  NSRCC Greens Committees and Club Management will establish, in consultation with the partnered Academy, the players periodic performance goals, including the level of commitment and level of competition at which such goals are expected to be met.

3.     The Greens Committee and Club Management will review the Selection Criteria for the Squad on a yearly basis.

4.     The Greens Committee and Club Management reserves the right to amend the above rules and make decisions with regards to the selection process.

JGDP members can look forward to the following benefits from February till the end of the year (31st December):

•       800 range balls per week

•       2x18holes golf games per week at the Club

•       Parents are required to contribute 50% towards the total lesson fees

•       NSRCC would reimburse 50% of the tournament for three SGA-sanctioned and/or club approved golf tournaments

•       Walking access for collective on-course training once a week

•       Access to Club's mentors – Elite Squad and Professional Player

 
NSRCC Youth Development Squad

NSRCC also provides for further youth development through a special program called Youth Development Squad.

Youth who have passed thru our JDGP can join the Youth Development Squad.  As part of the Youth Development Squad, youths are given up to 52 weekday green fees and 6,000 range balls usage from Feb till end of the year (31st December).

To be eligible, you must be placed in any in one of the below criteria:

a)    Member of the SGA/SLGA Development Squad

b)    Ranked in the SGA Order of Merit (top 5)

c)    Represent NSRCC as Home Club

d)    Represent NSRCC in the SGA ICL Premier League Team

e)    Member of the Singapore National Squad

Please submit a request to join via email if you wish to be considered for selection.  Selection will be done by Greens Committee.

For more information, please drop us a link via email to golfing@nsrcc.com.sg

 
Information on Singapore Golf Association  National Ranking Games (NRG)
Singapore Golf Association (SGA) is inviting junior below the age of 18 years old to participate in their National Ranking Games (NRG).
To check if you are eligible please click on the link (http://www.sga.org.sg/order-of-merit/) for more information.  
All completed forms can be dropped off at the Golfing Reception Counter and we will get Club Captain's endorsement.  Please note that all application's rejection or approval is via SGA Training and Selection Sub-Committee.
All successful applicants can commence their next NRG once approval is obtained from the SGA Training & Selection Sub-Committee. Click here for SGA's Conditions of Competition or SGA tournament schedules.