Club News
View All
Advisories
Notices
19 May 2021, Wednesday -
Bungalows at NSRCC reactivated as Government Quarantine Facility with effect from 22 May 2021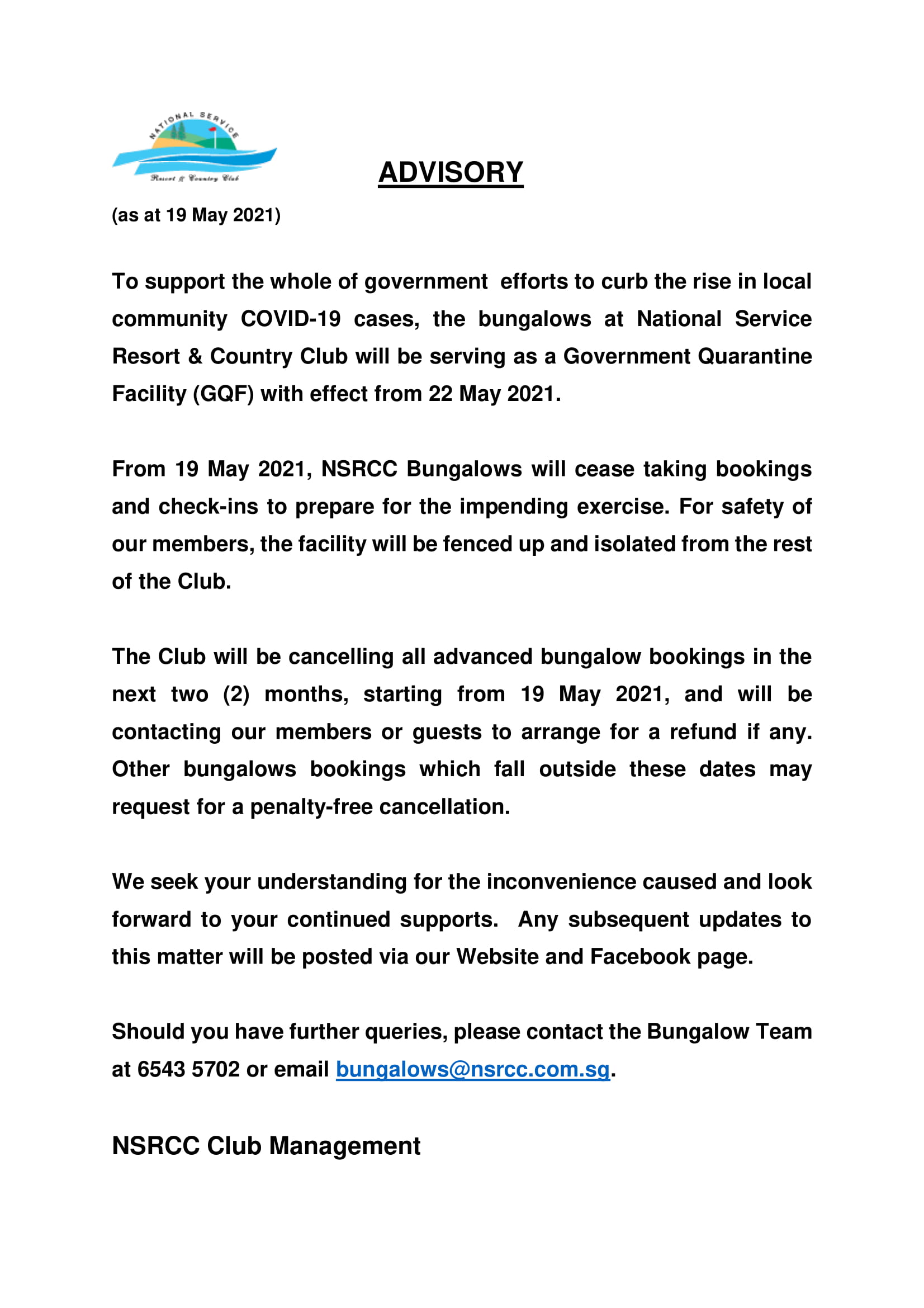 15 May 2021, Saturday -
Latest Update on Enhanced Measures at NSRCC from 16 May 2021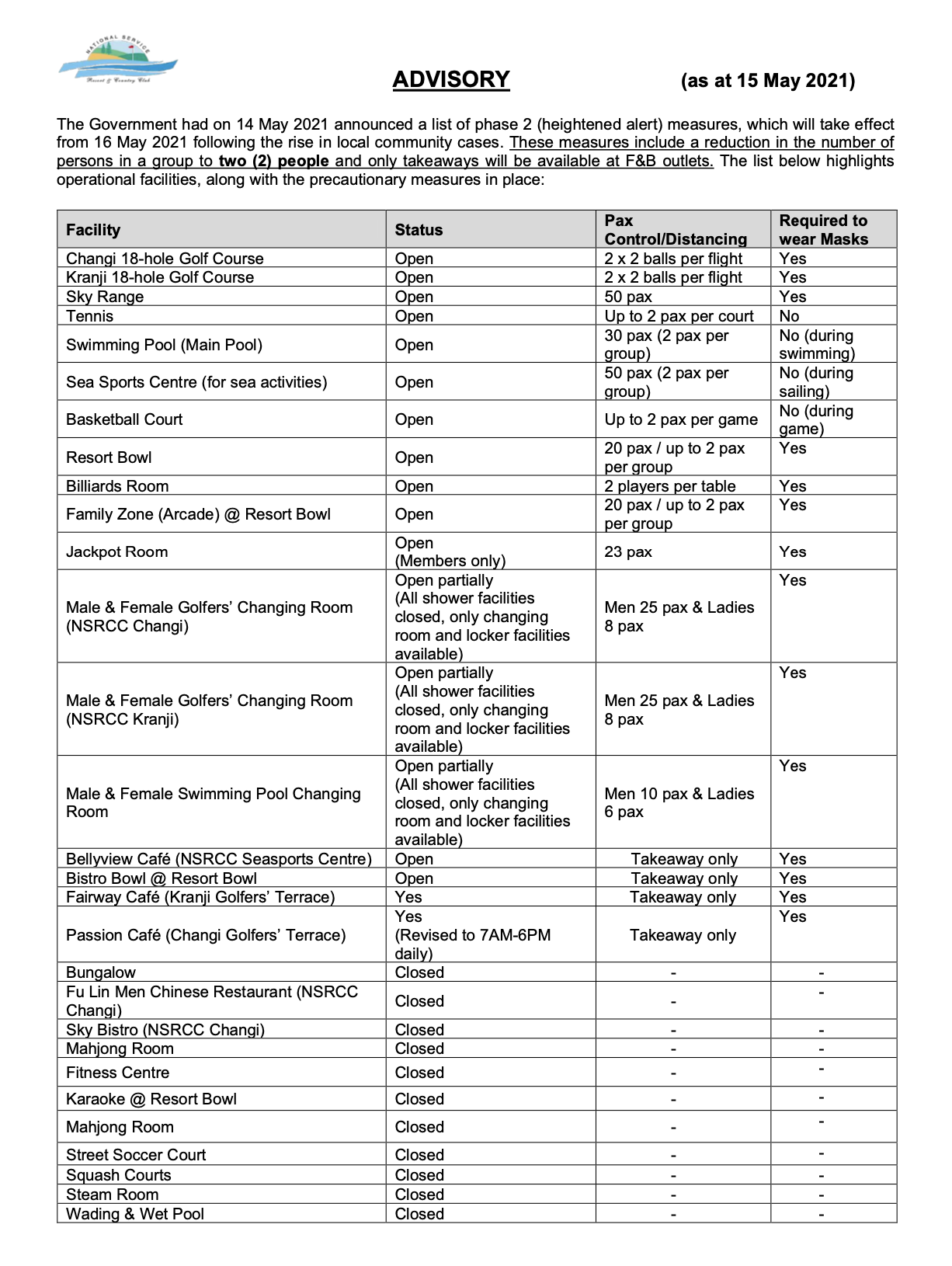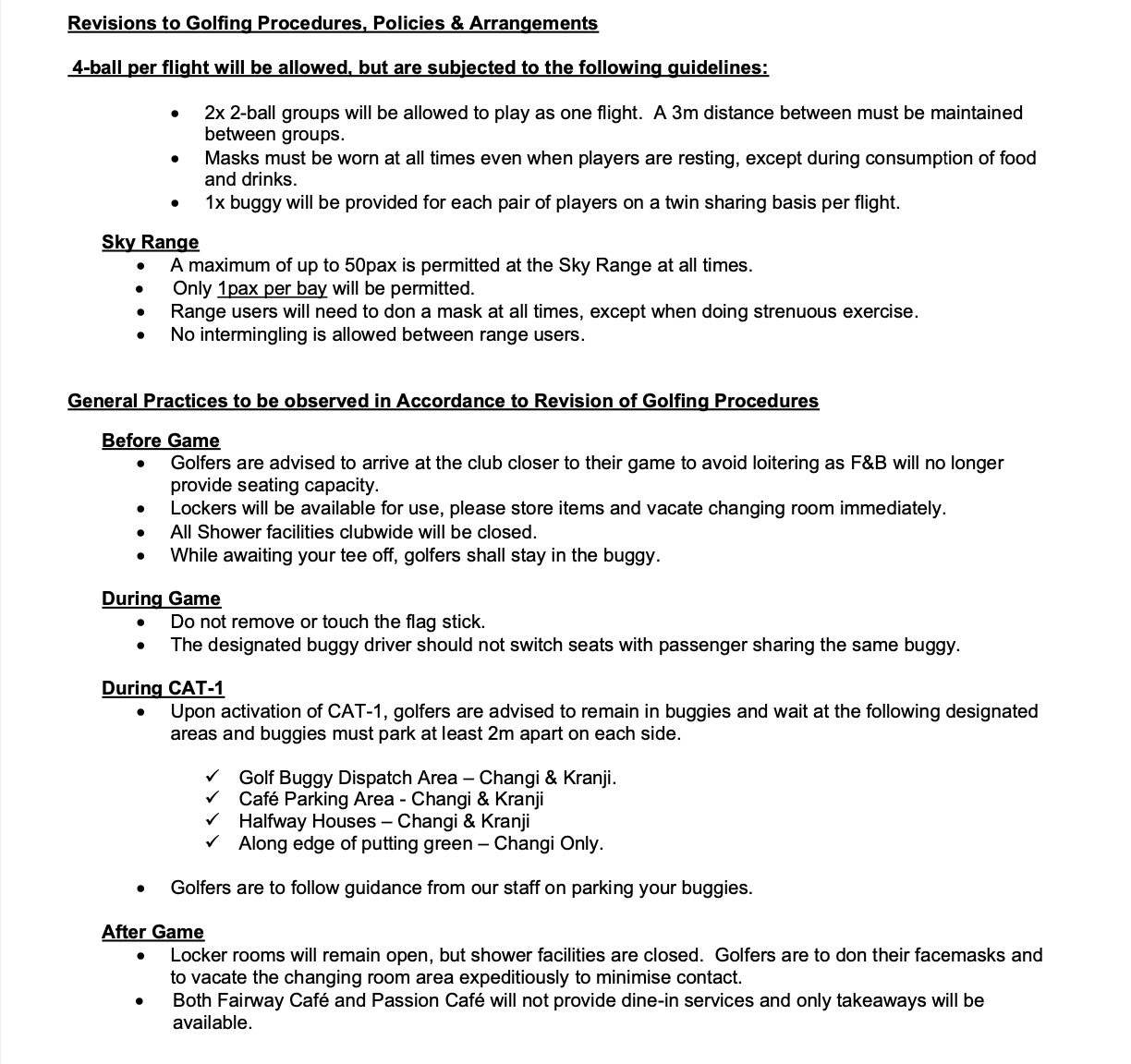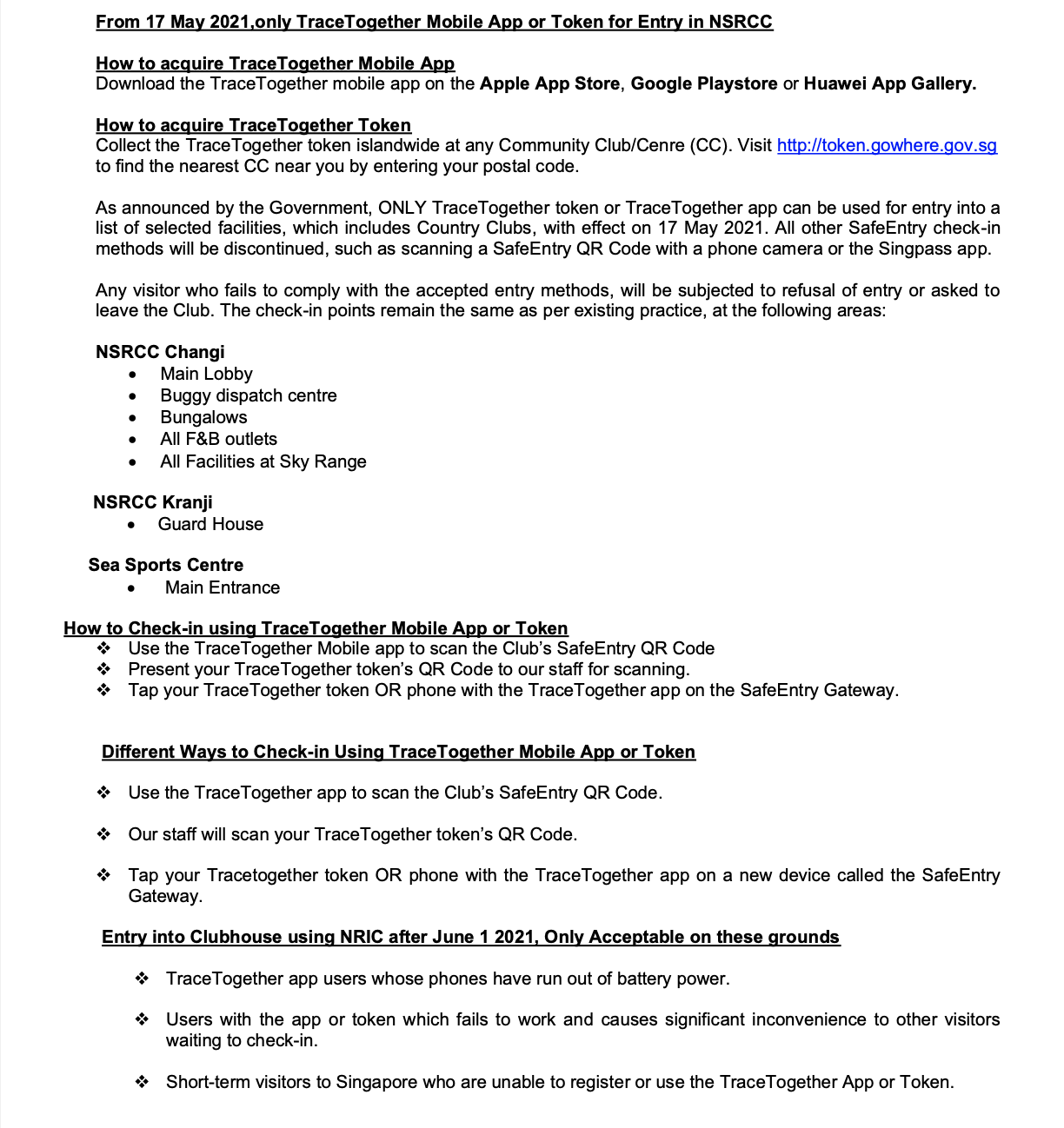 14 May 2021, Friday -
Updated Advisory on Enhanced Measures from 16 May 2021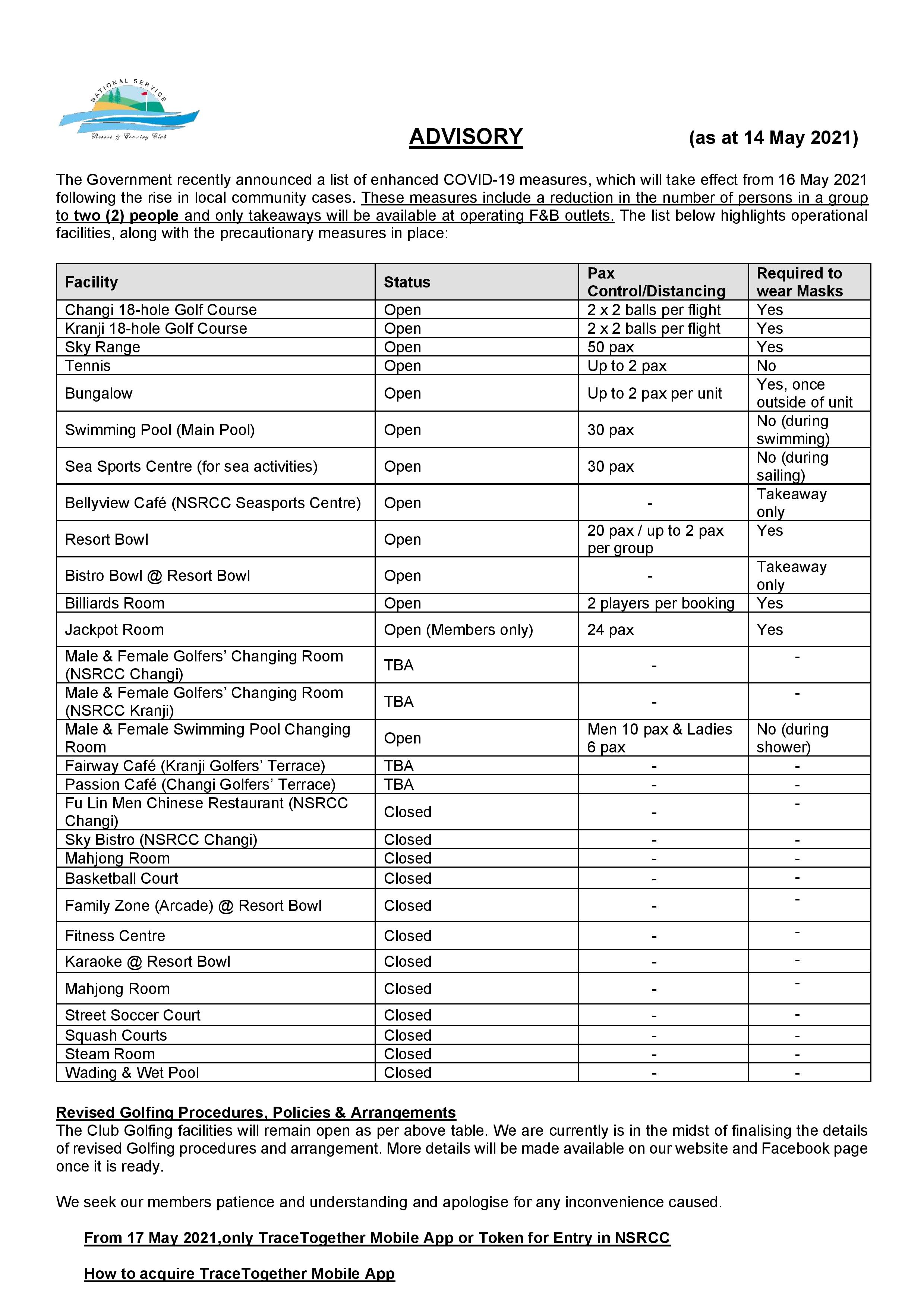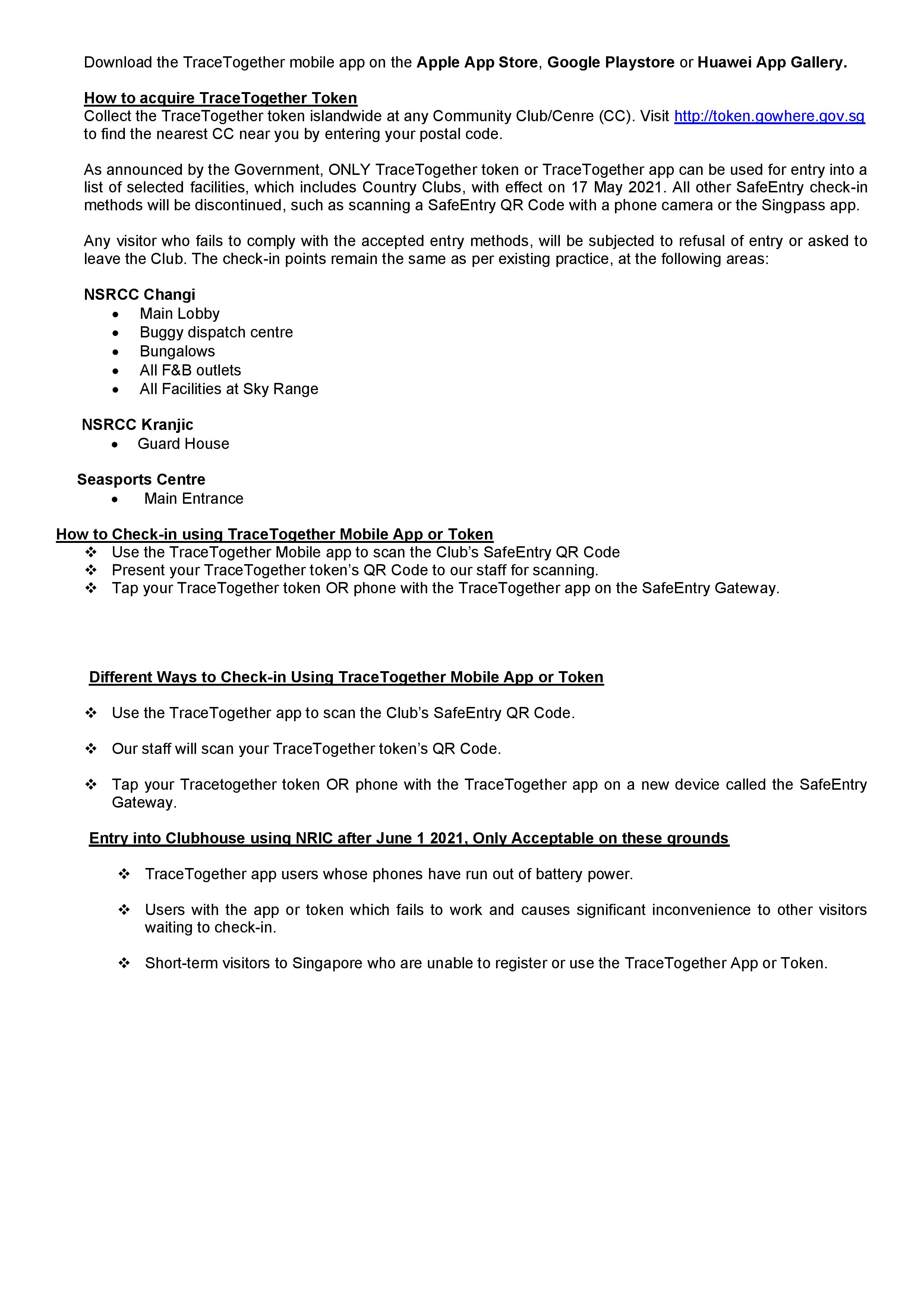 07 May 2021, Friday -
Advisory on Enhanced COVID-19 Measures from 8 May 2021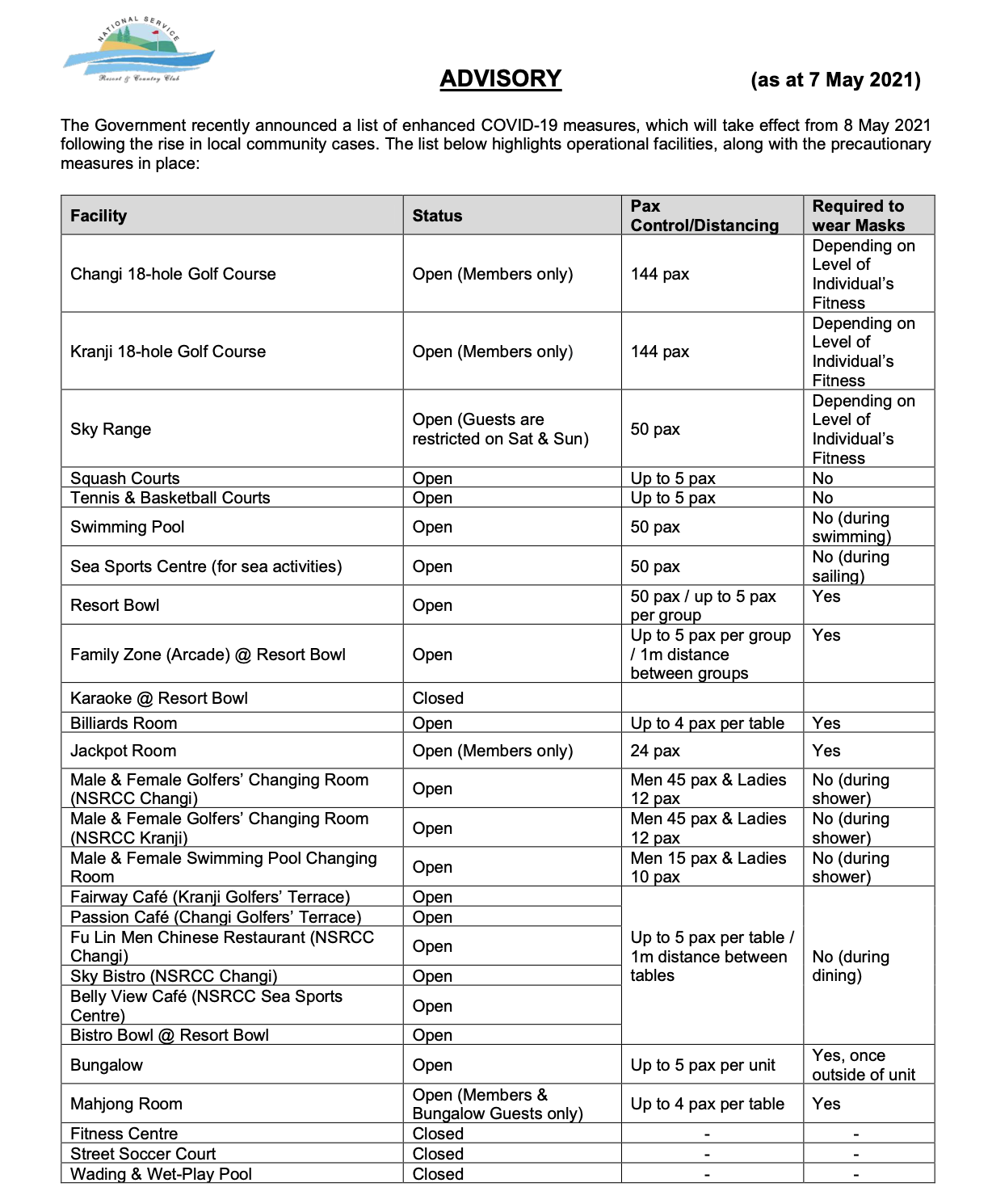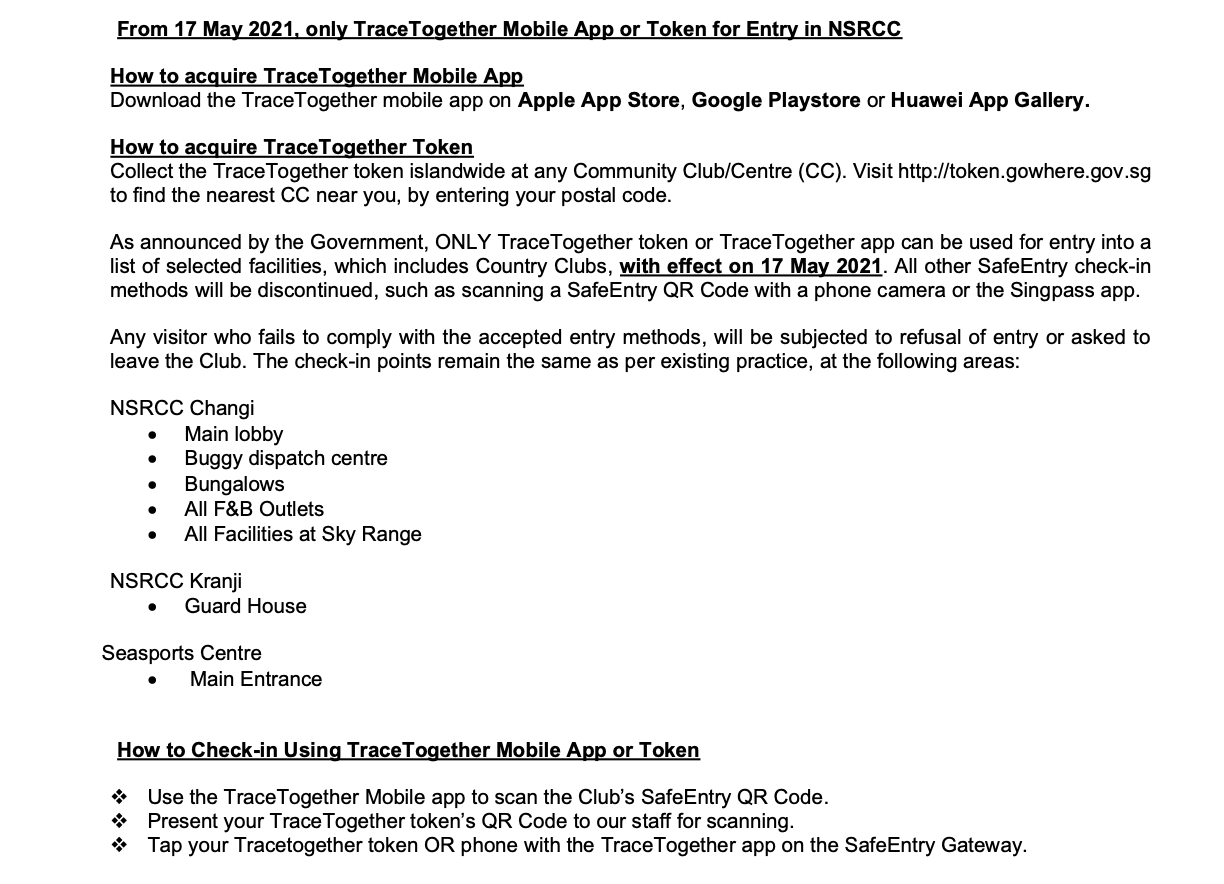 03 May 2021, Monday -
Notice on Outcome of Investigation regarding COVID-19 Patient who Visited NSRCC's Tennis Court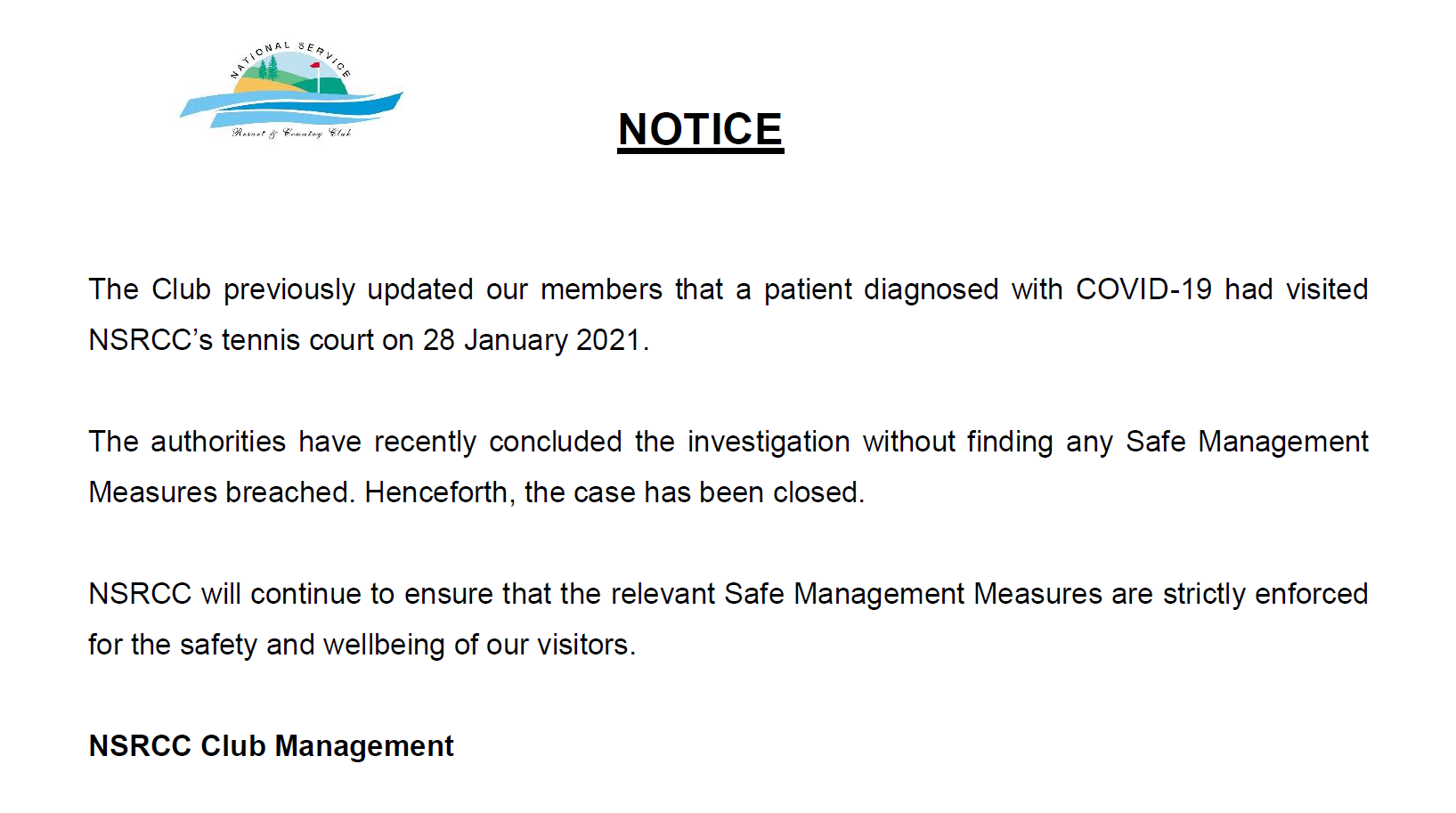 01 May 2021, Saturday -
Advisory on Use of Barbecue Pits at NSRCC Bungalows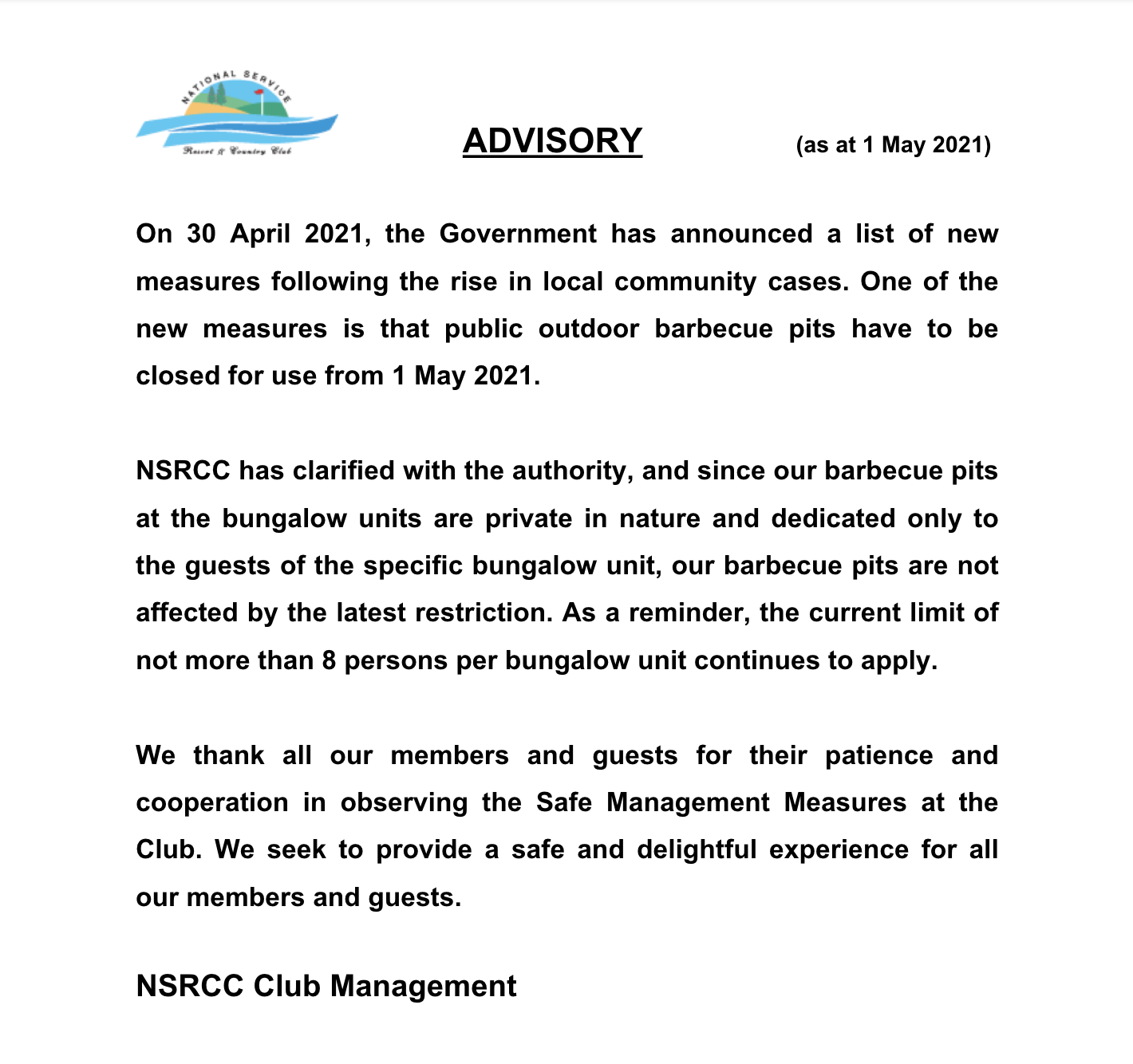 13 April 2021, Tuesday -
Notice on Temporary Vaccination Centre at NSRCC Kranji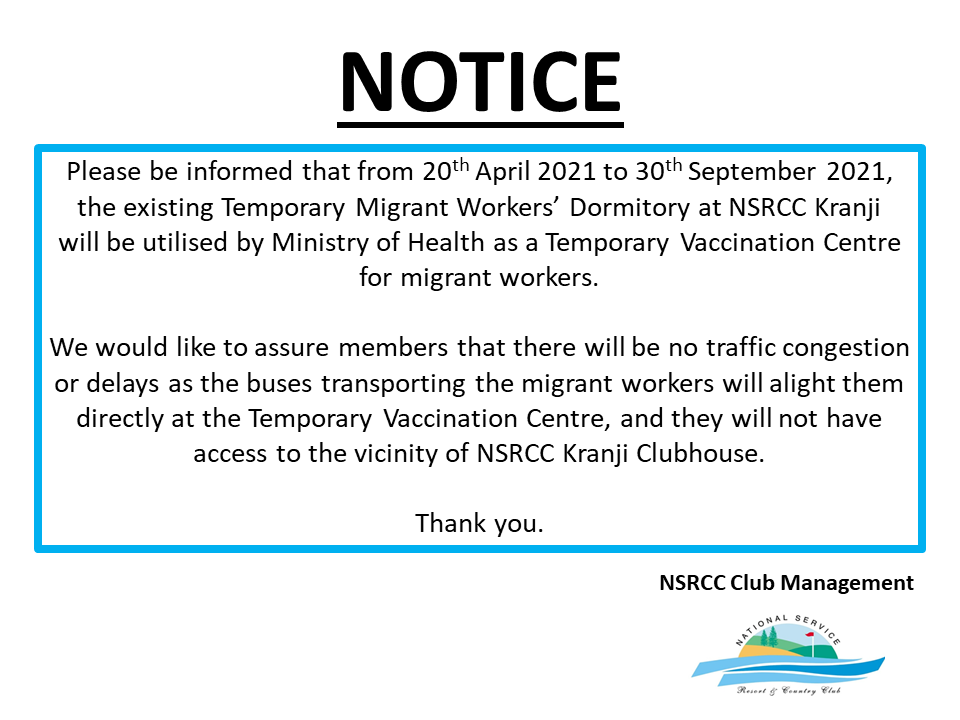 17 March 2021, Wednesday -
Wild Monkey Spotted at NSRCC Changi
Keep a lookout!
A wild monkey has been spotted at NSRCC Changi, around the area where our bungalows are.
While the Club has contacted ACRES to assist us, please be advised to follow these precautionary measures should you encounter the monkey on our premises.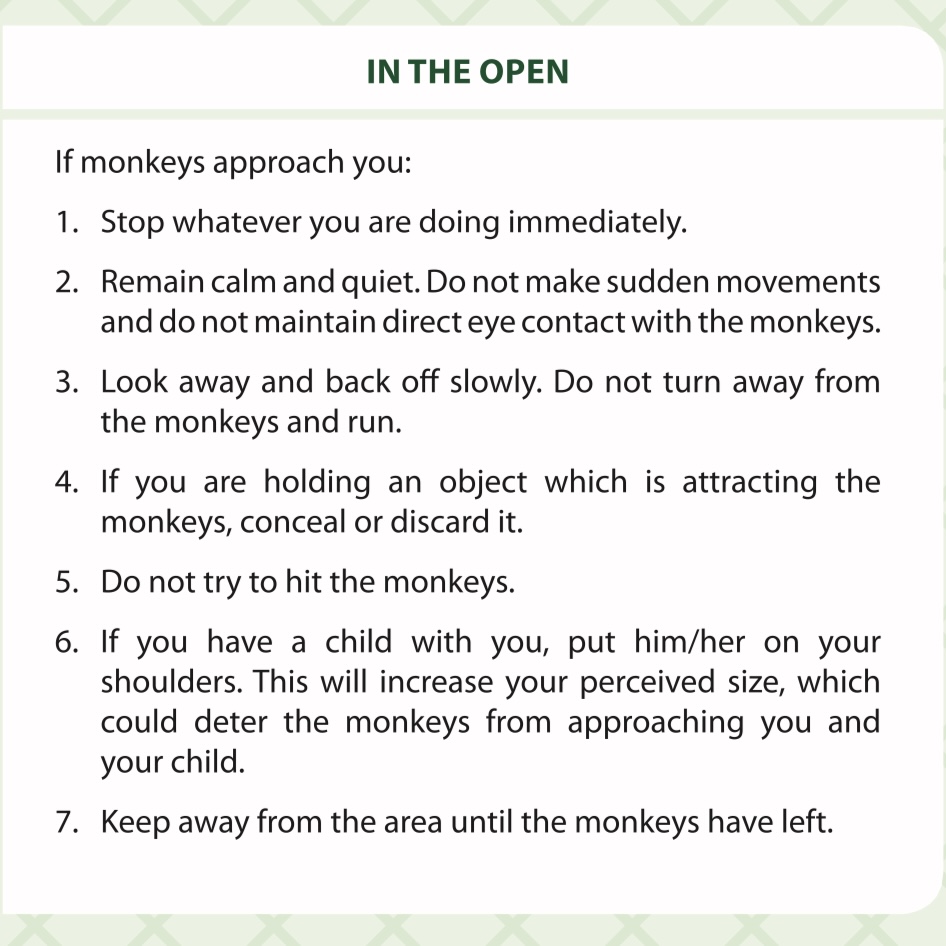 If you need any assistance, please contact our Duty Manager at  9637 4258.
31 January 2021, Sunday -
Advisory on COVID-19 Patient who Visited NSRCC's Tennis Court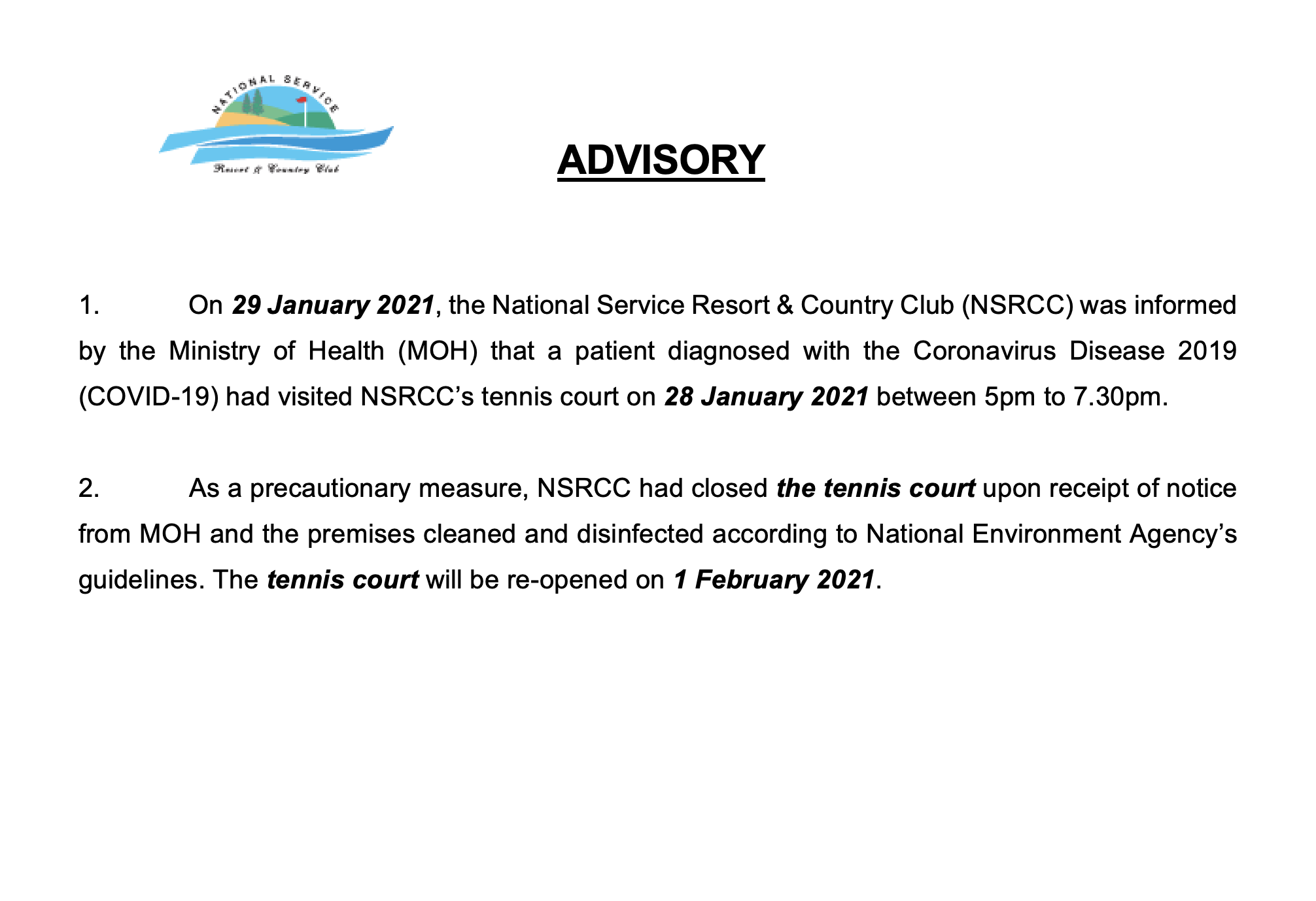 28 December 2020, Monday -
ANNOUNCEMENT ON CHANGES TO FACILITIES' CAPACITY LIMIT DURING PHASE 3