Club News
View All
Advisories
Notices
21 June 2022, Tuesday -
Notice on Change of Operating Hours for NSRCC Resort Bowl
20 June 2022, Monday -
Advisory on Reinstatement of Sign-In Guests at Golf Courses in NSRCC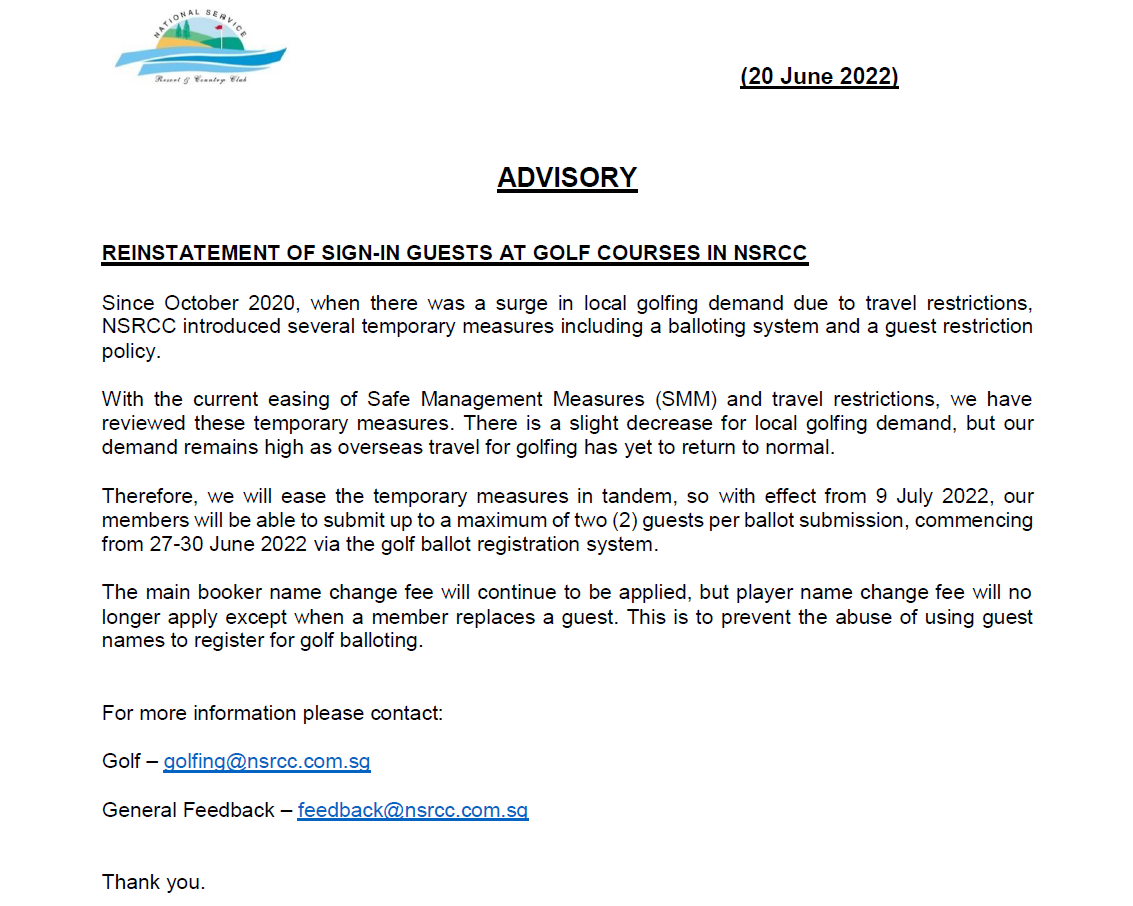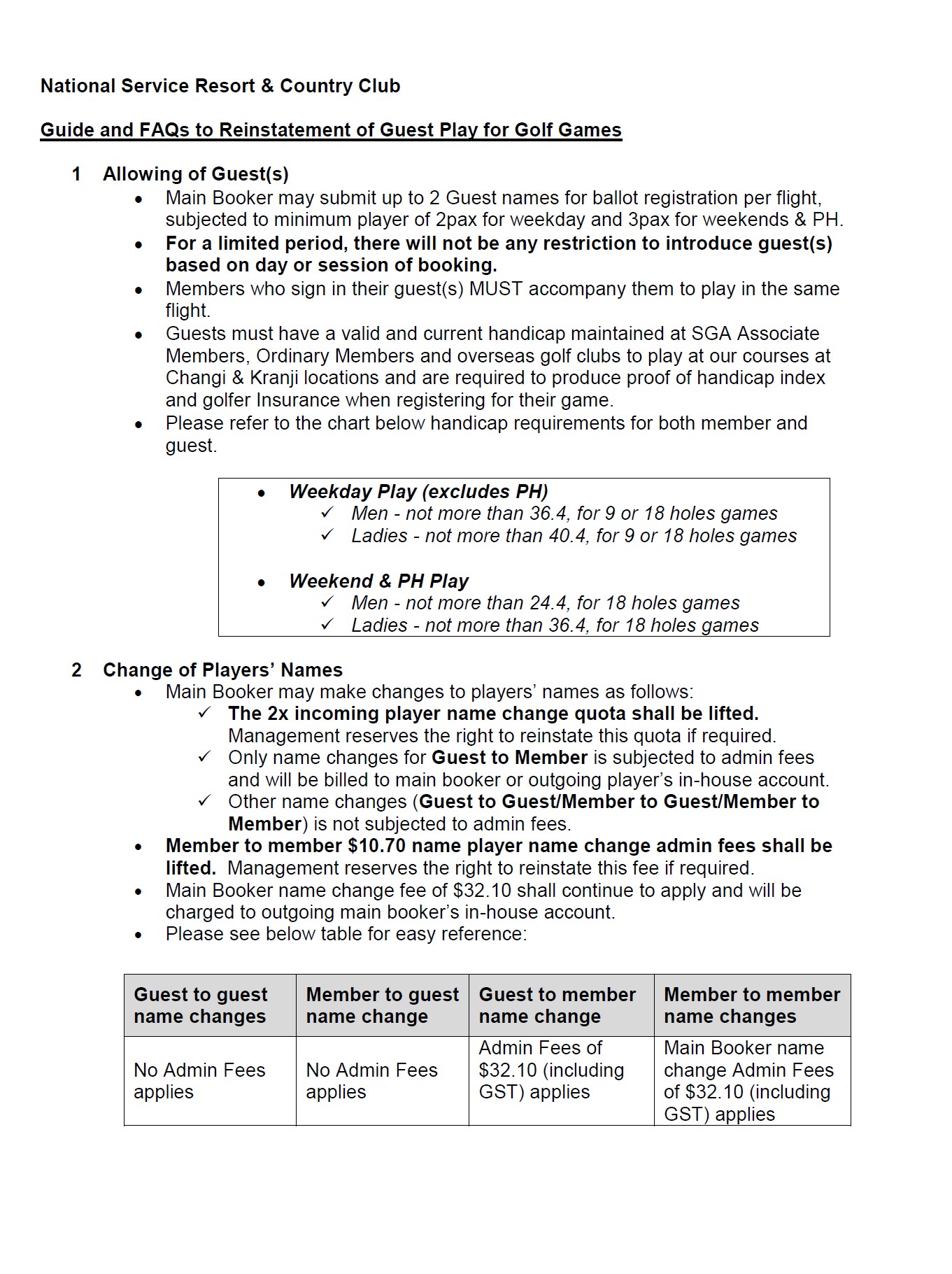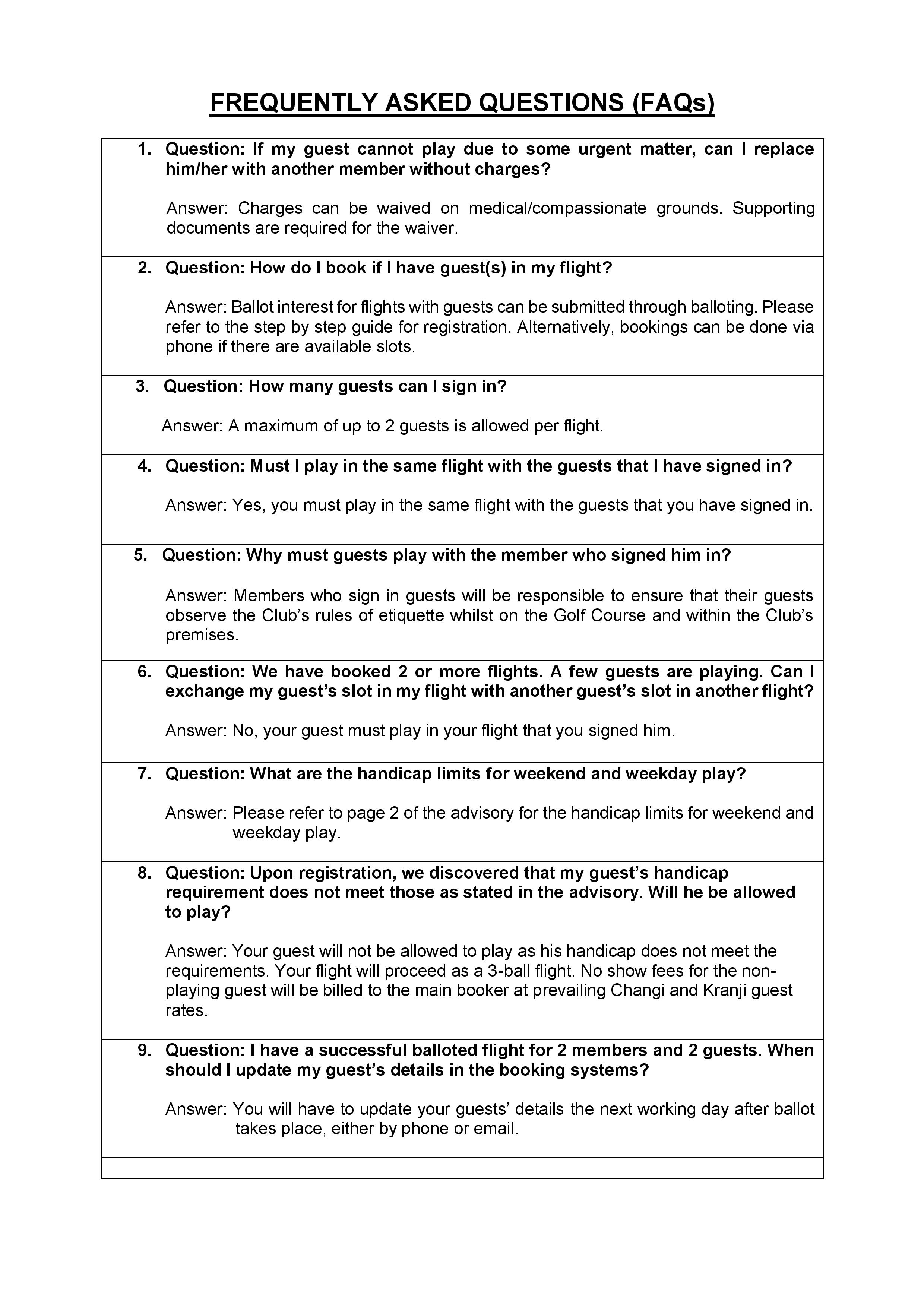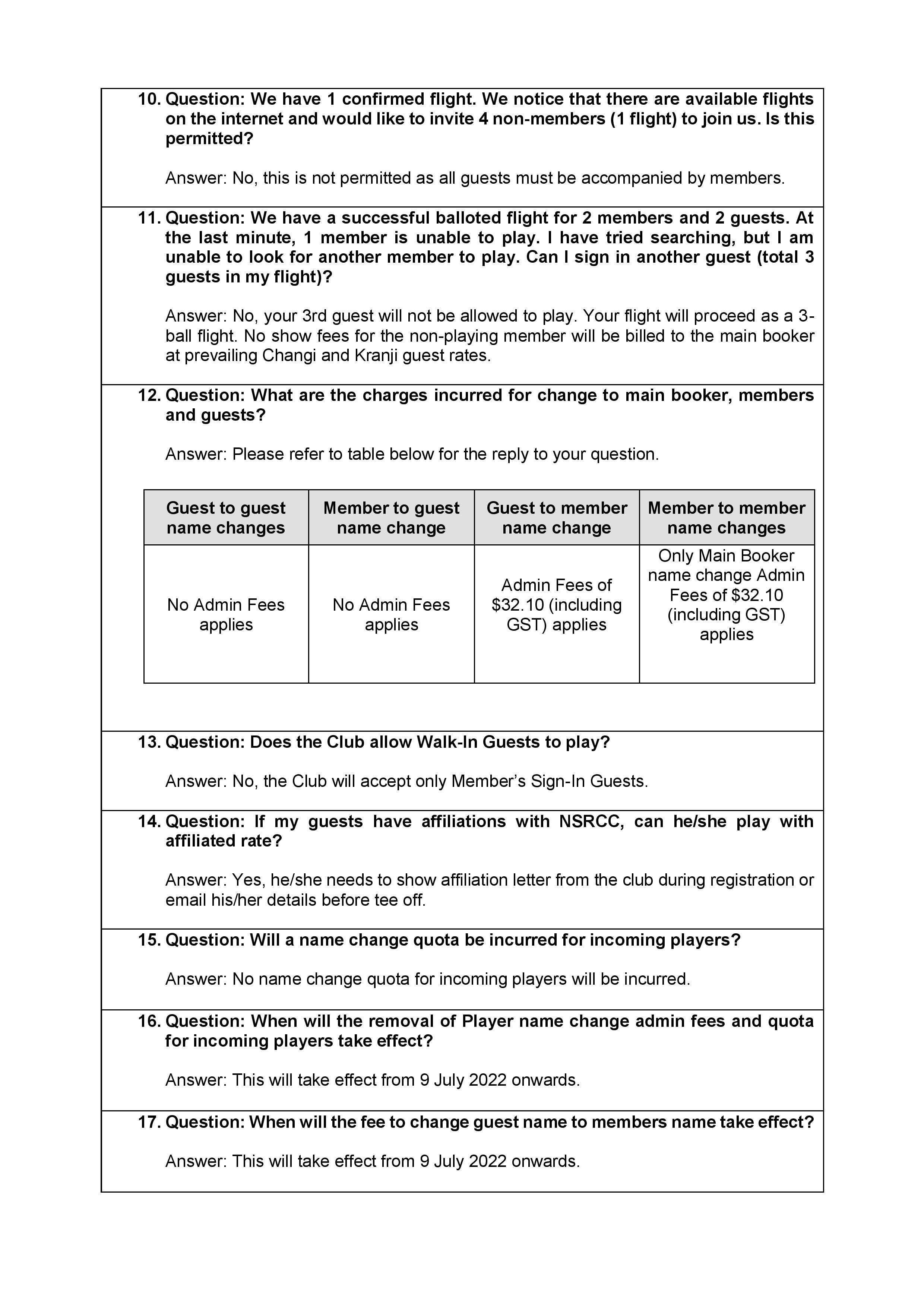 14 June 2022, Tuesday -
Notice on Implementation of Parking Fees at NSRCC Sea Sports Centre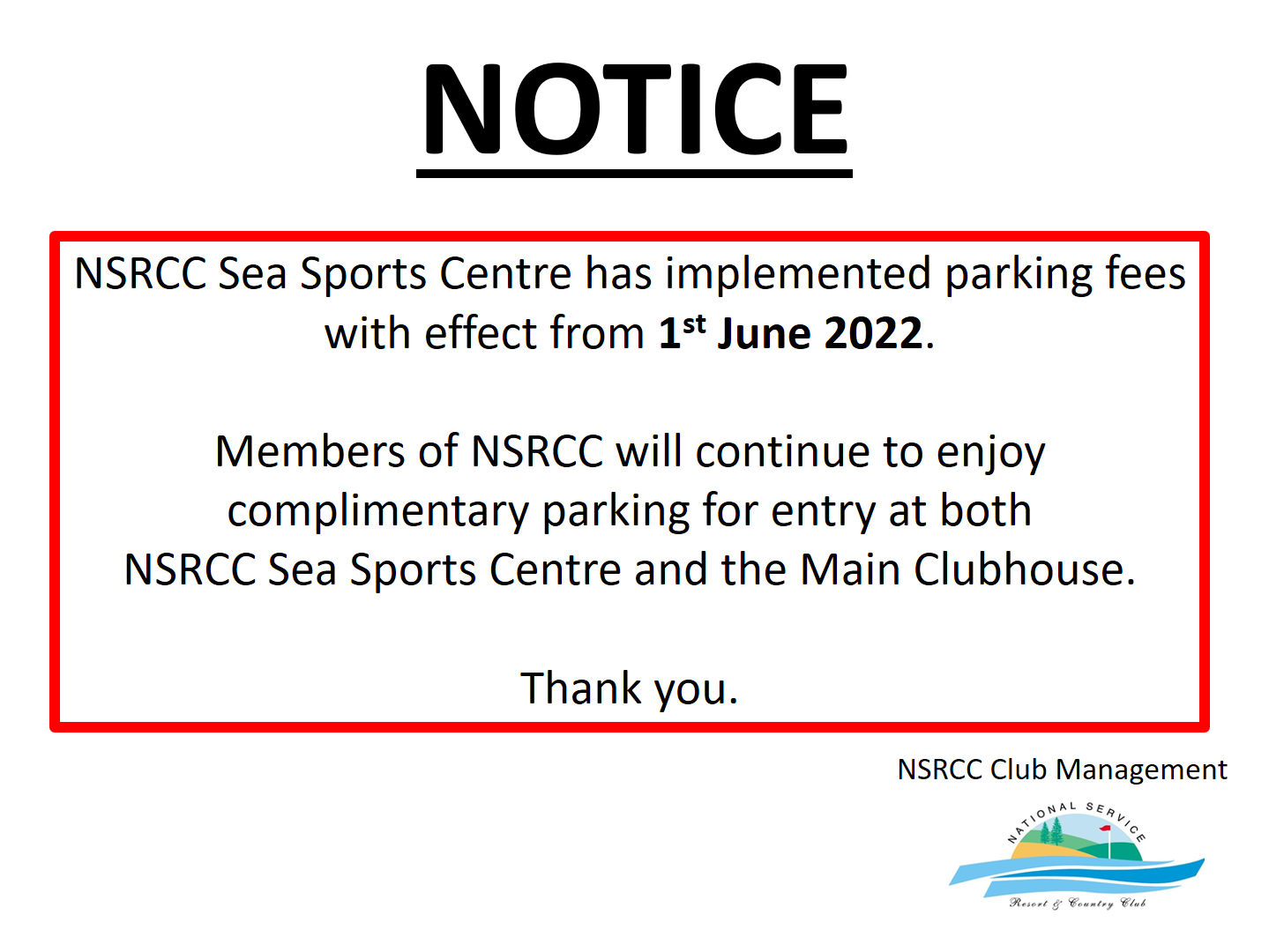 22 May 2022, Sunday -
Results of the NSRCC Charity Golf 2022 Raffle Draw
25 April 2022, Monday -
Advisory on Update to Safe Management Measures Clubwide from 26 April 2022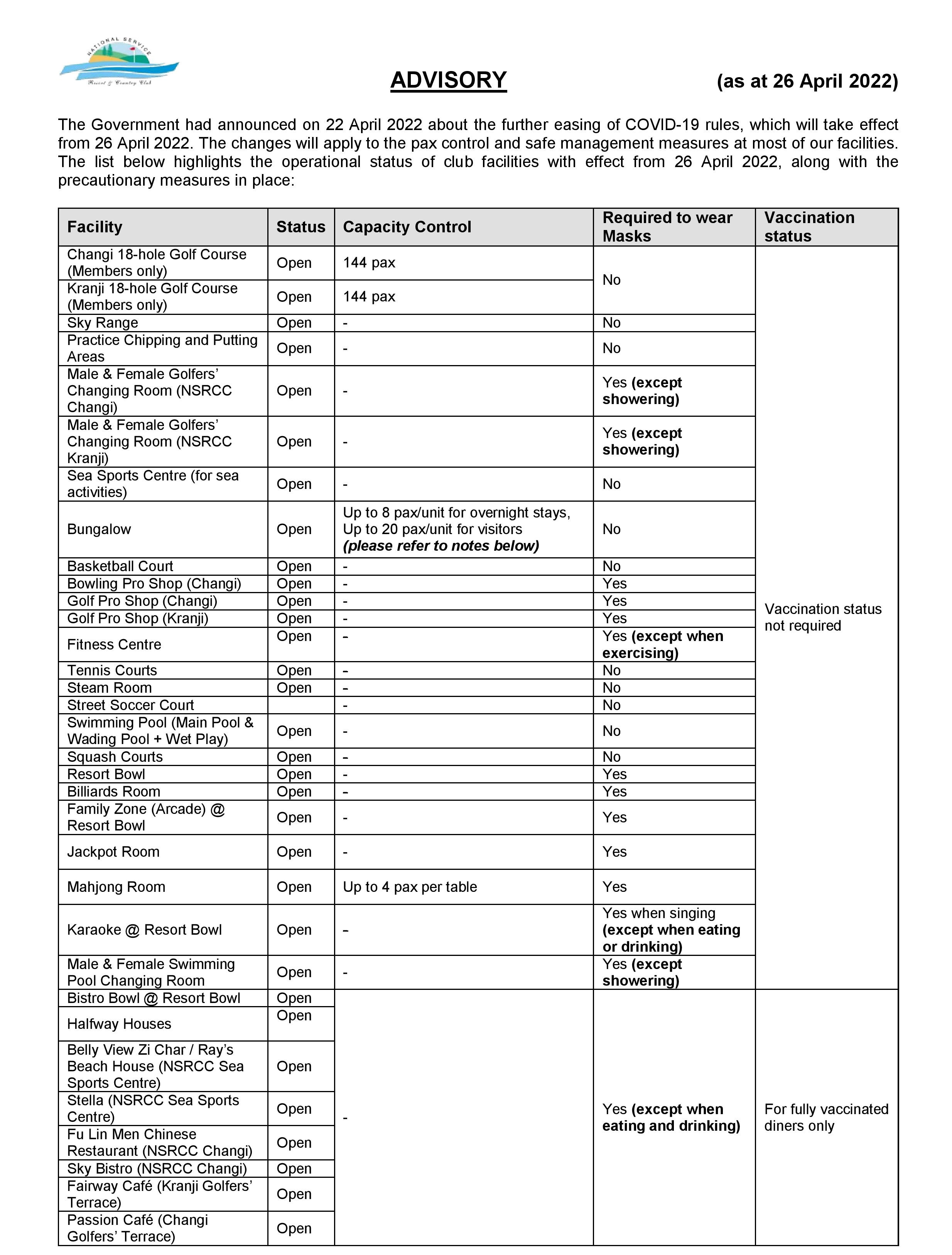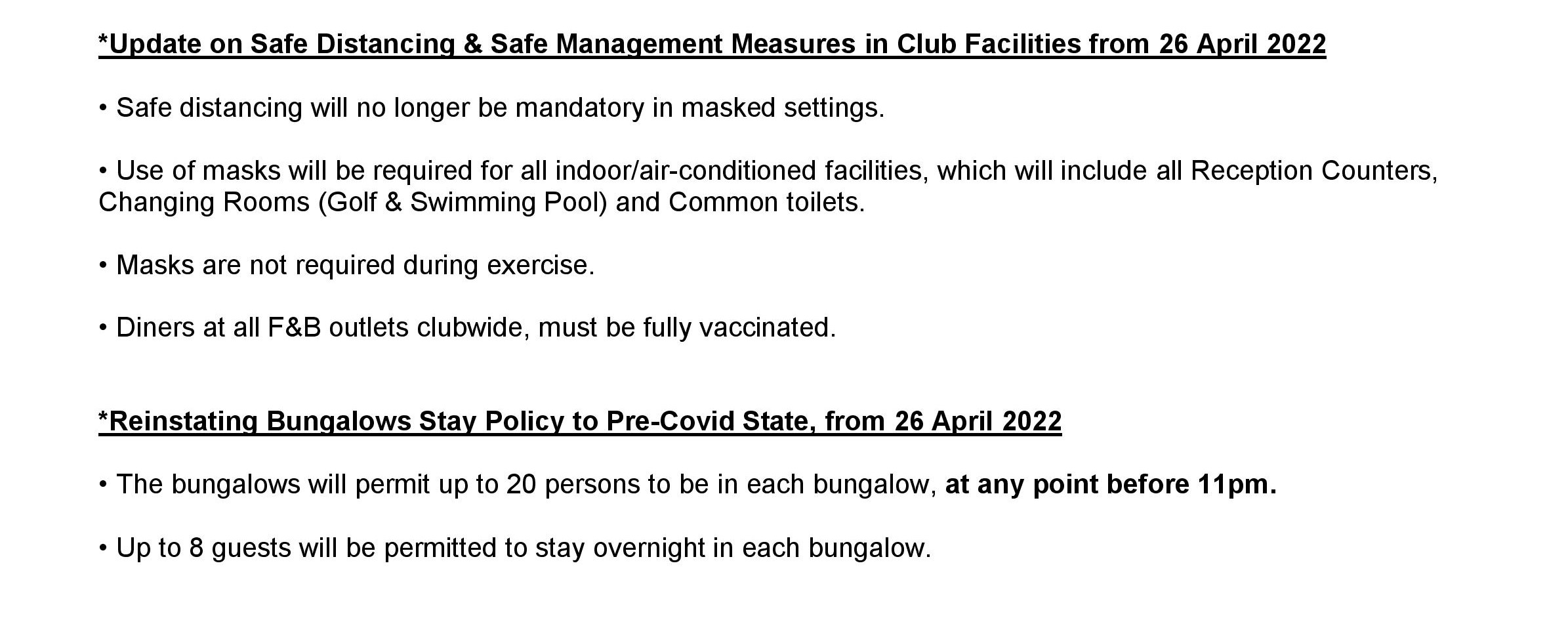 19 April 2022, Tuesday -
Advisory on Update to Safe Management Measures Clubwide from 19 April 2022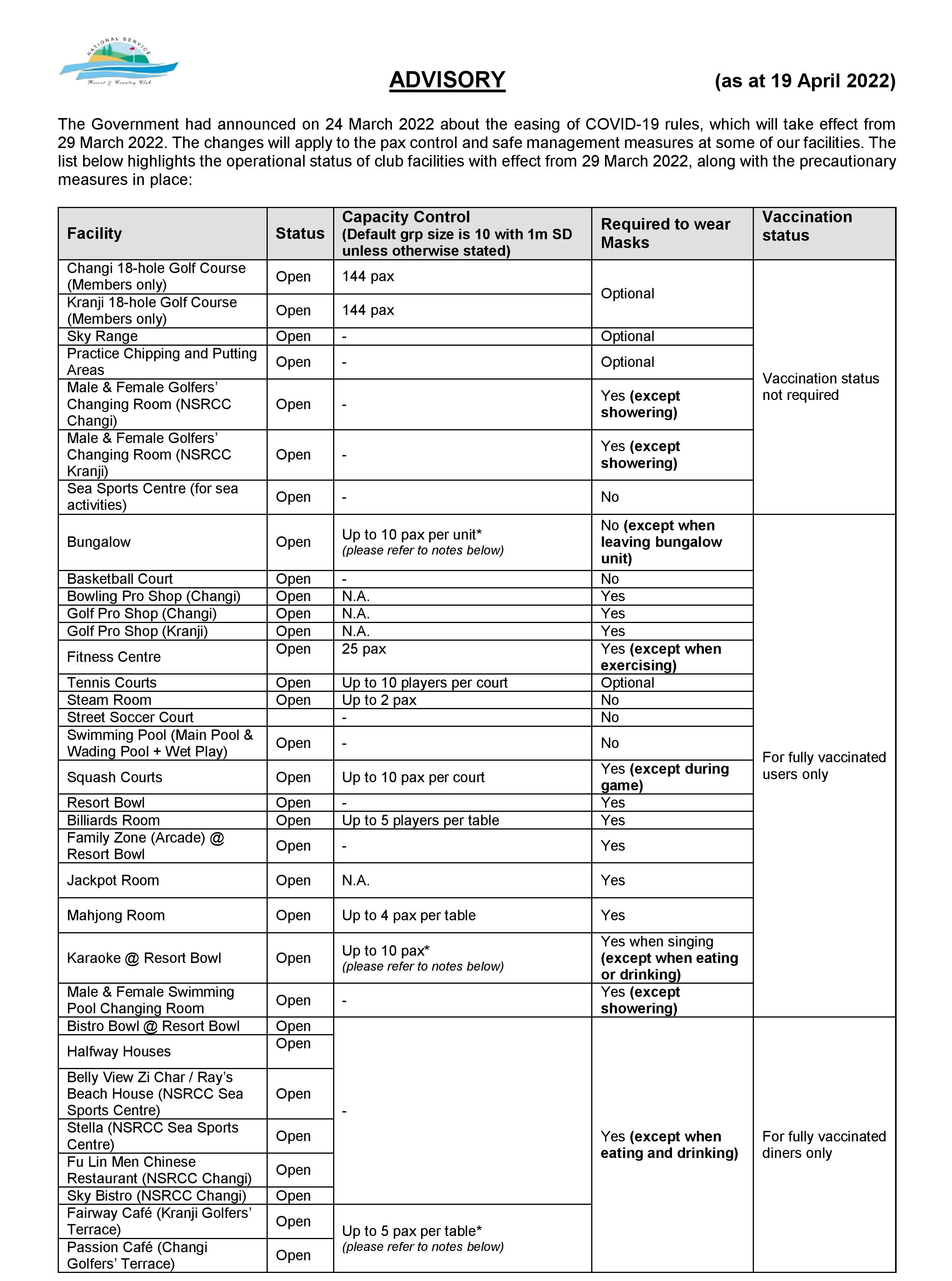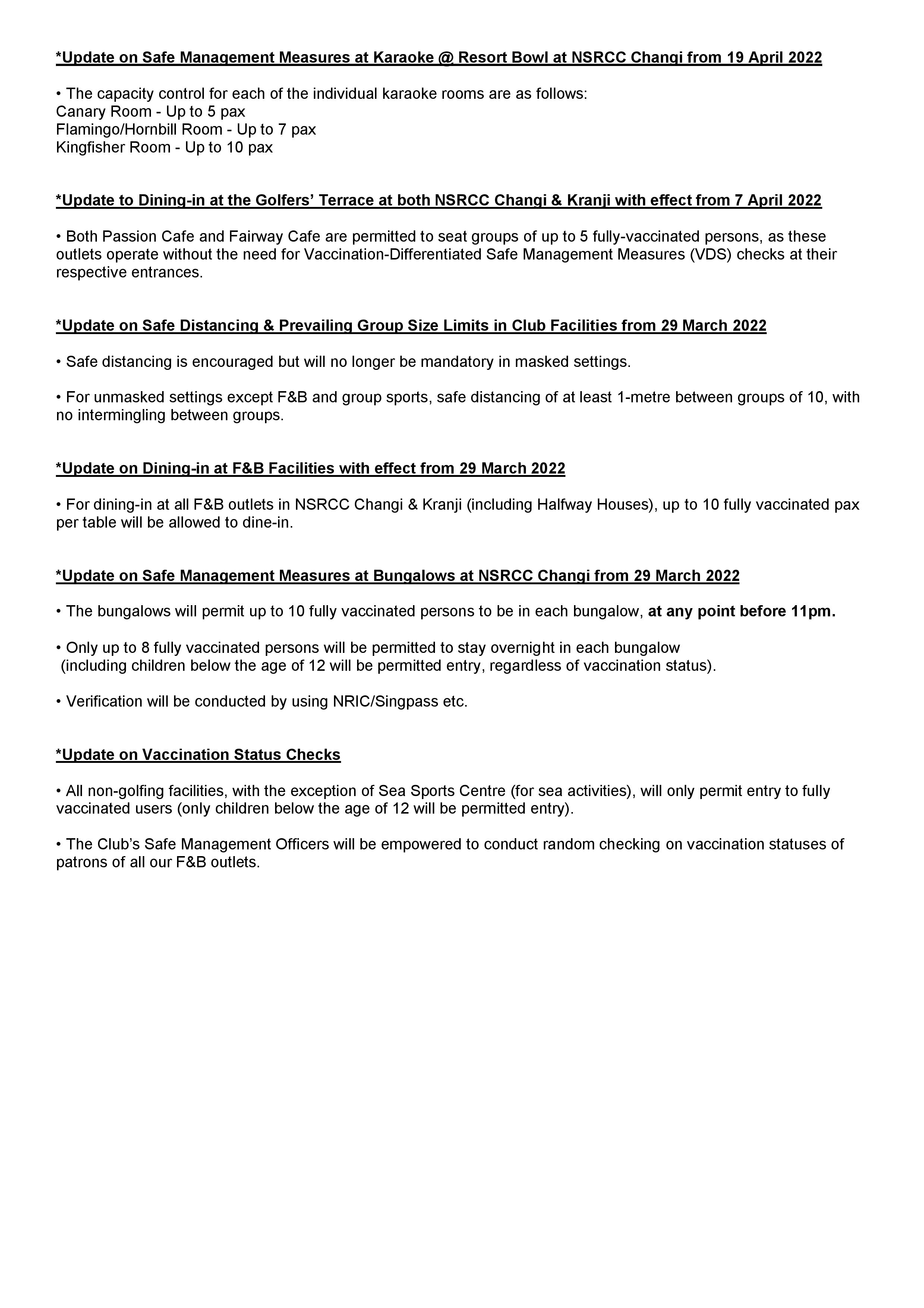 07 April 2022, Thursday -
Advisory on Update to Safe Management Measures Clubwide from March 29 2022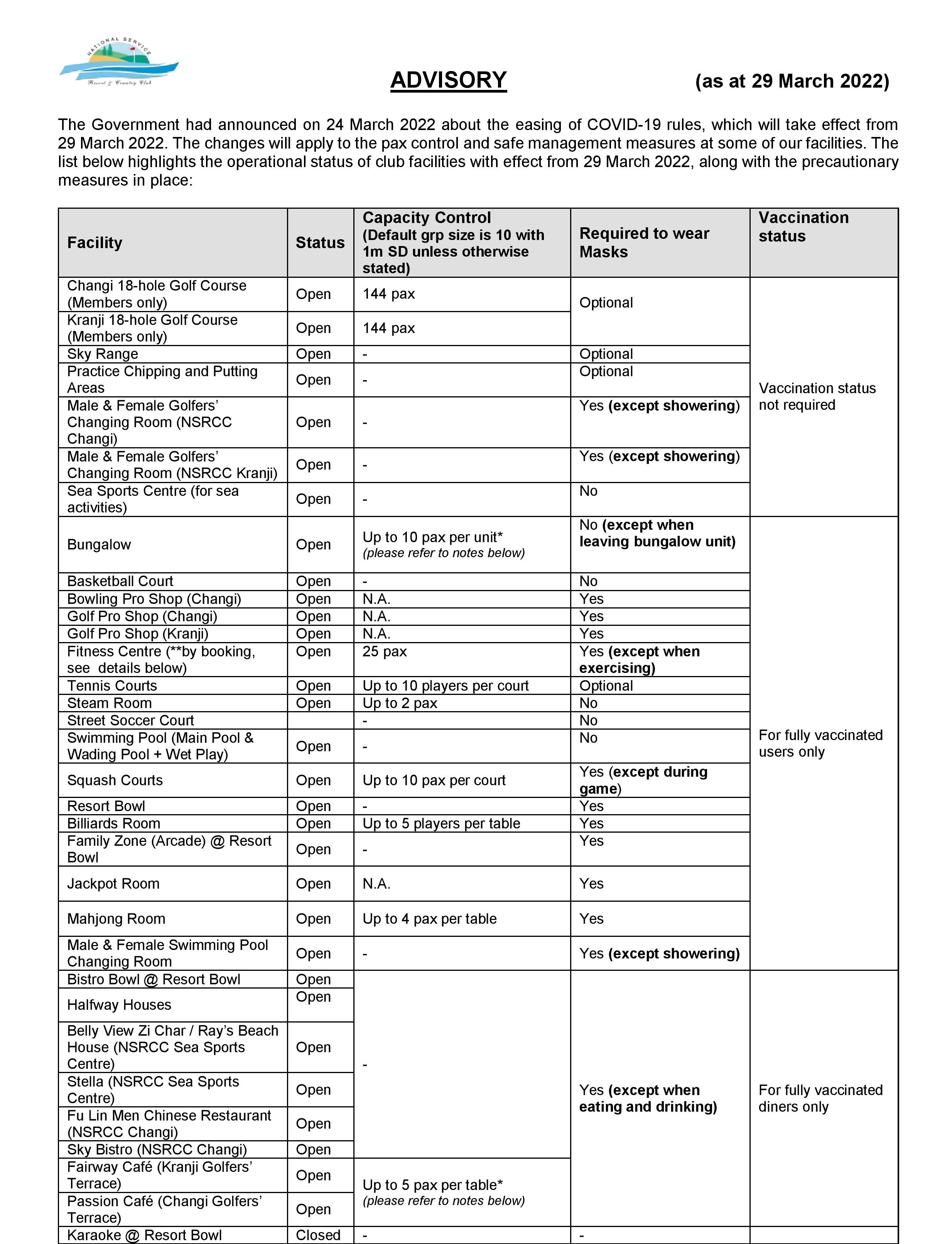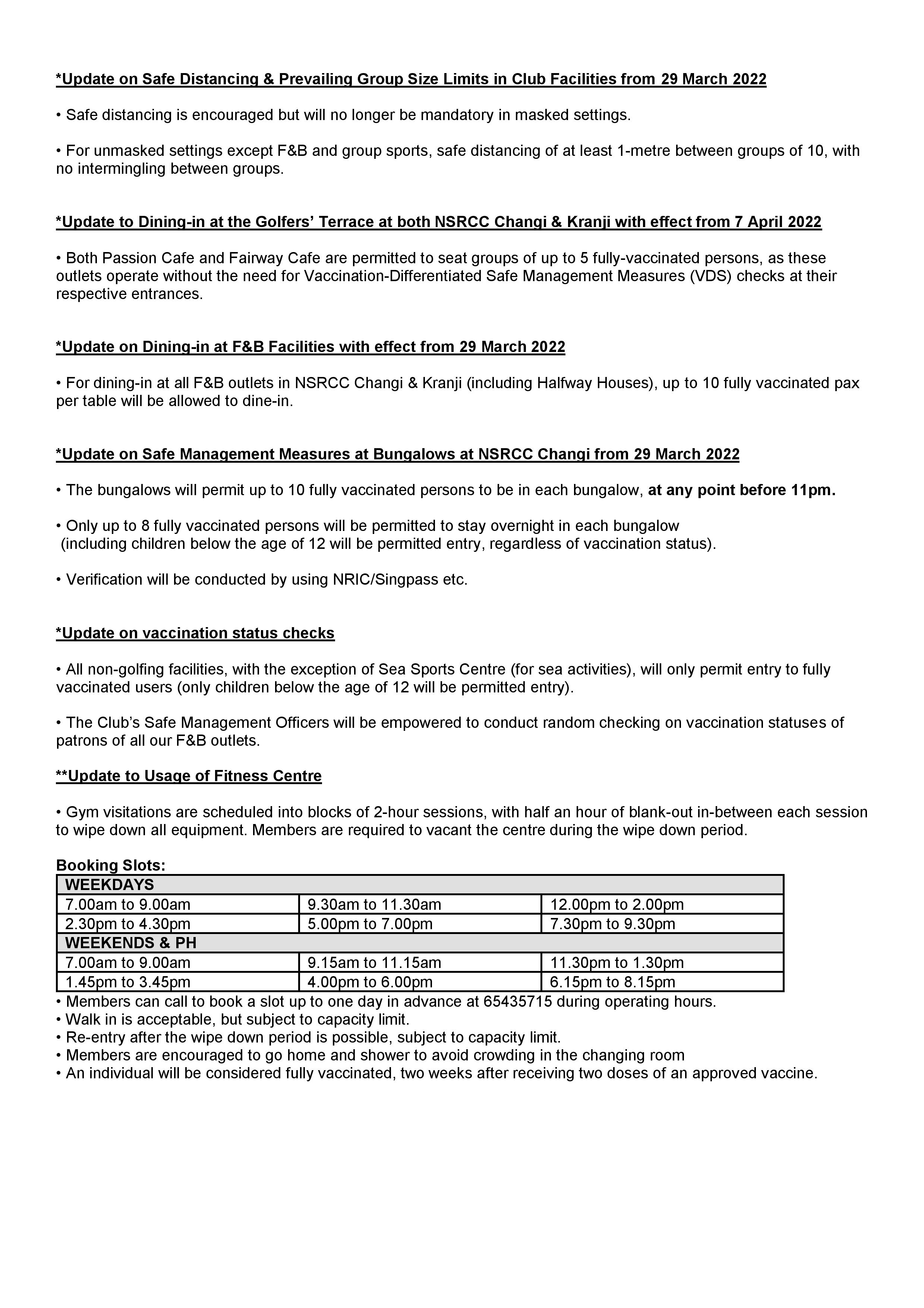 04 April 2022, Monday -
Advisory on Deferment of NSRCC Kranji Golf Course Renovation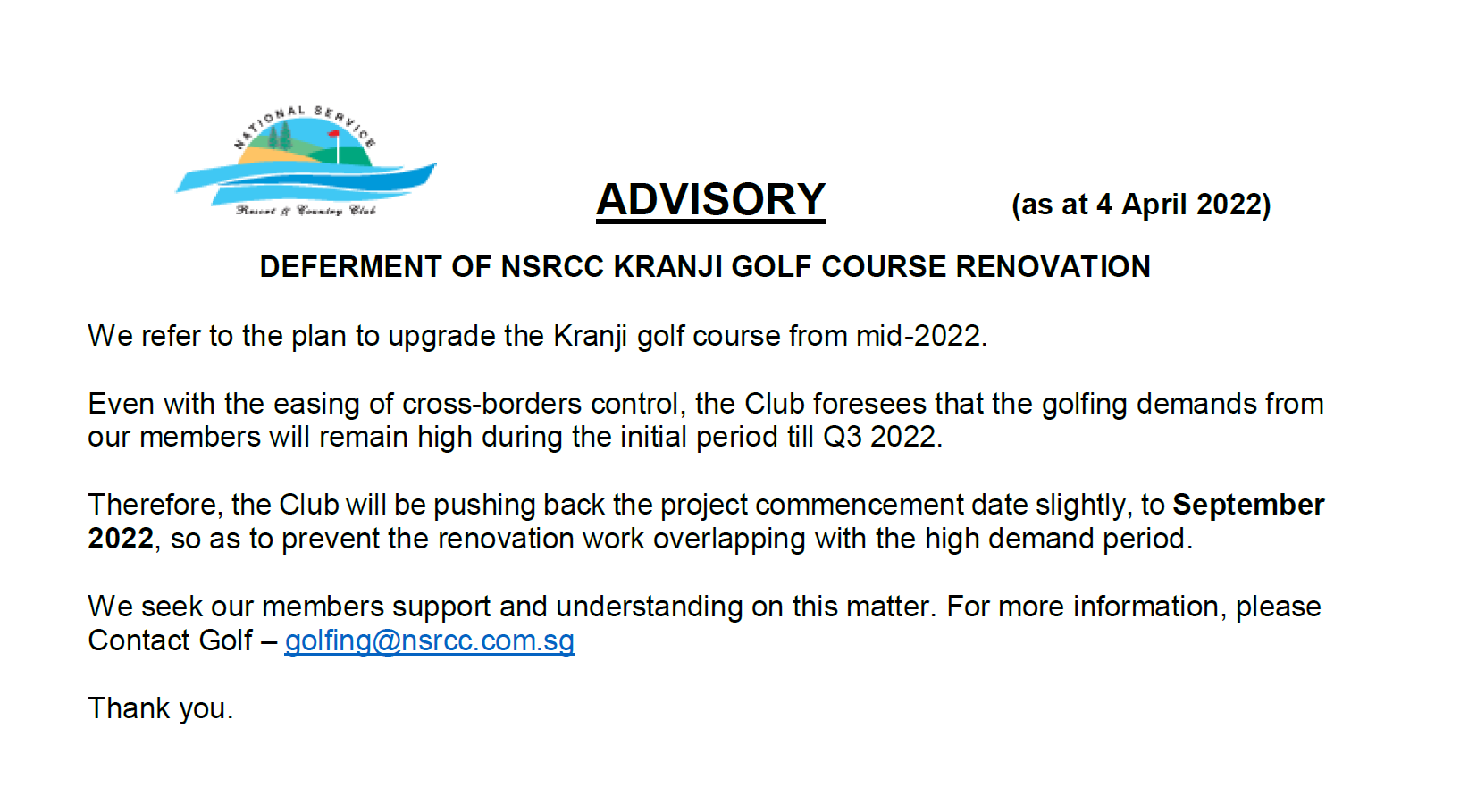 15 March 2022, Tuesday -
[Advisory] - Update to Status of Facilities Clubwide from 15 March 2022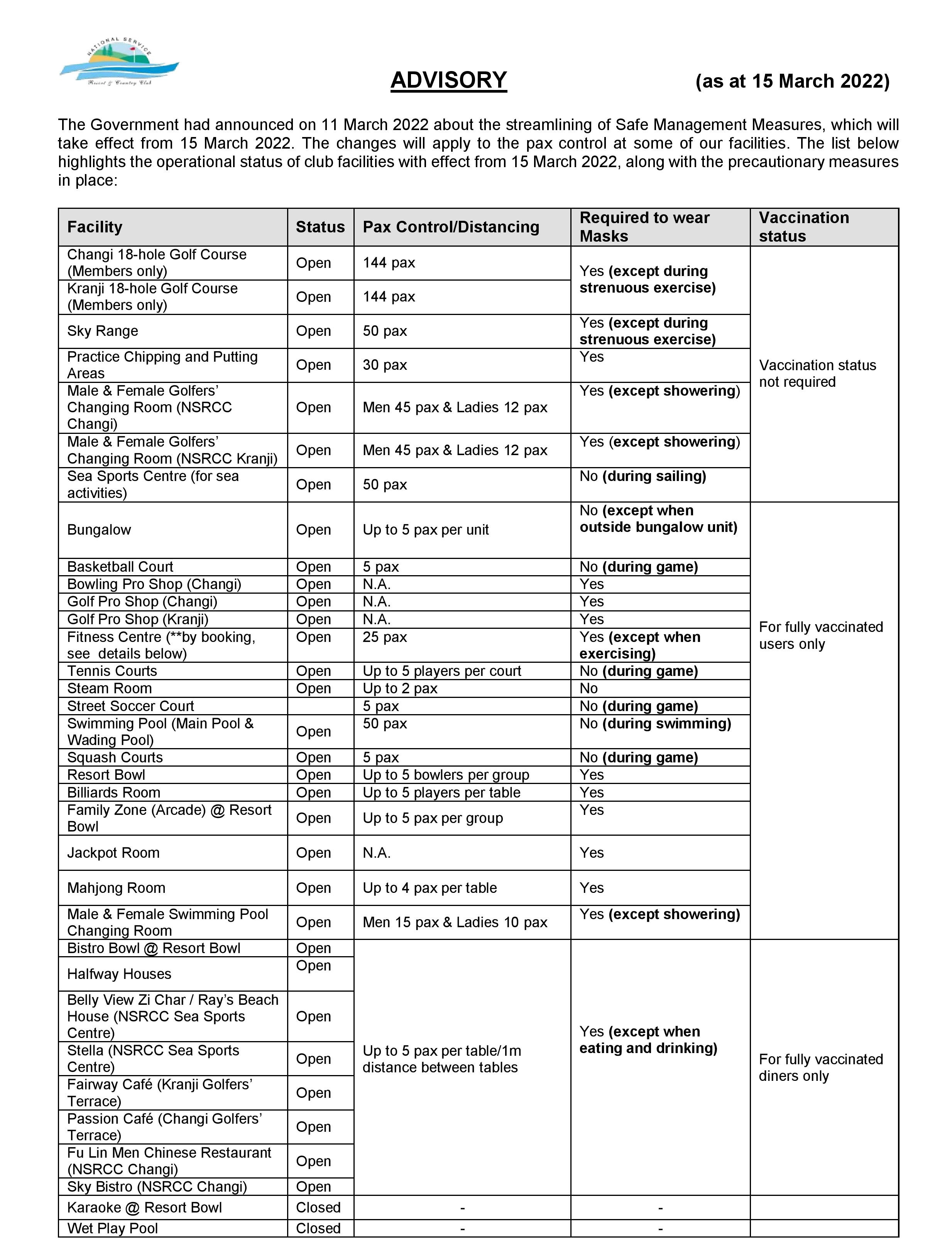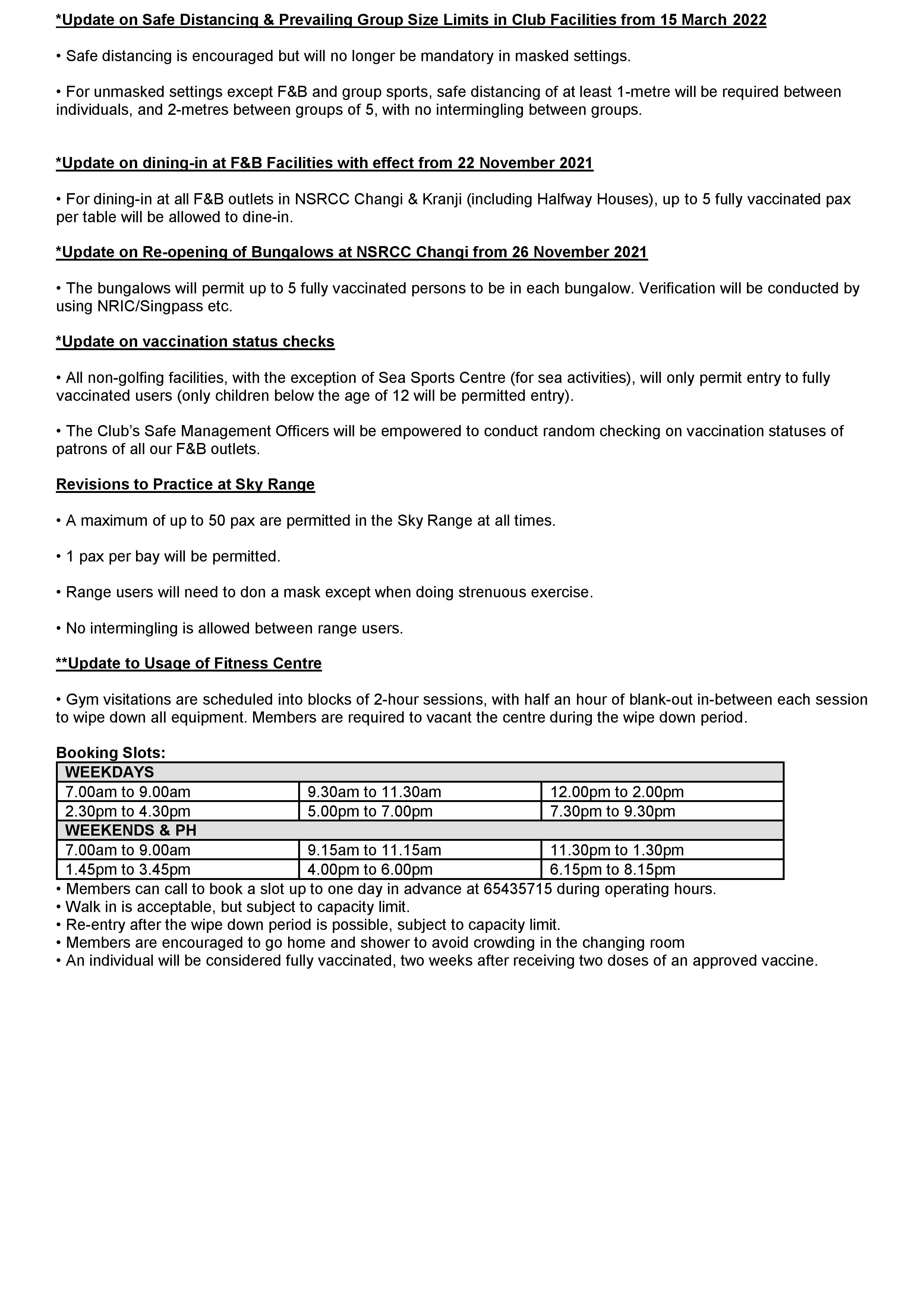 01 March 2022, Tuesday -
New Warm Up Bays Now Available @ NSRCC Kranji
At NSRCC Kranji, there are two new bays available for members to warm up before their long game.
The new bays are located next to the current warm up bays just before Hole #1.
With the new addition, there are now four warm up bays available for members' use. Do remember to bring your own golf balls when using the bays and adhere to safety precautions at all times. 
Please note that the other two bays are currently closed for upgrading works that is expected to be ready by end March.