Club News
View All
Advisories
Notices
29 August 2020, Saturday -
Guide and FAQs to the Temporary Control Measures for Golf Booking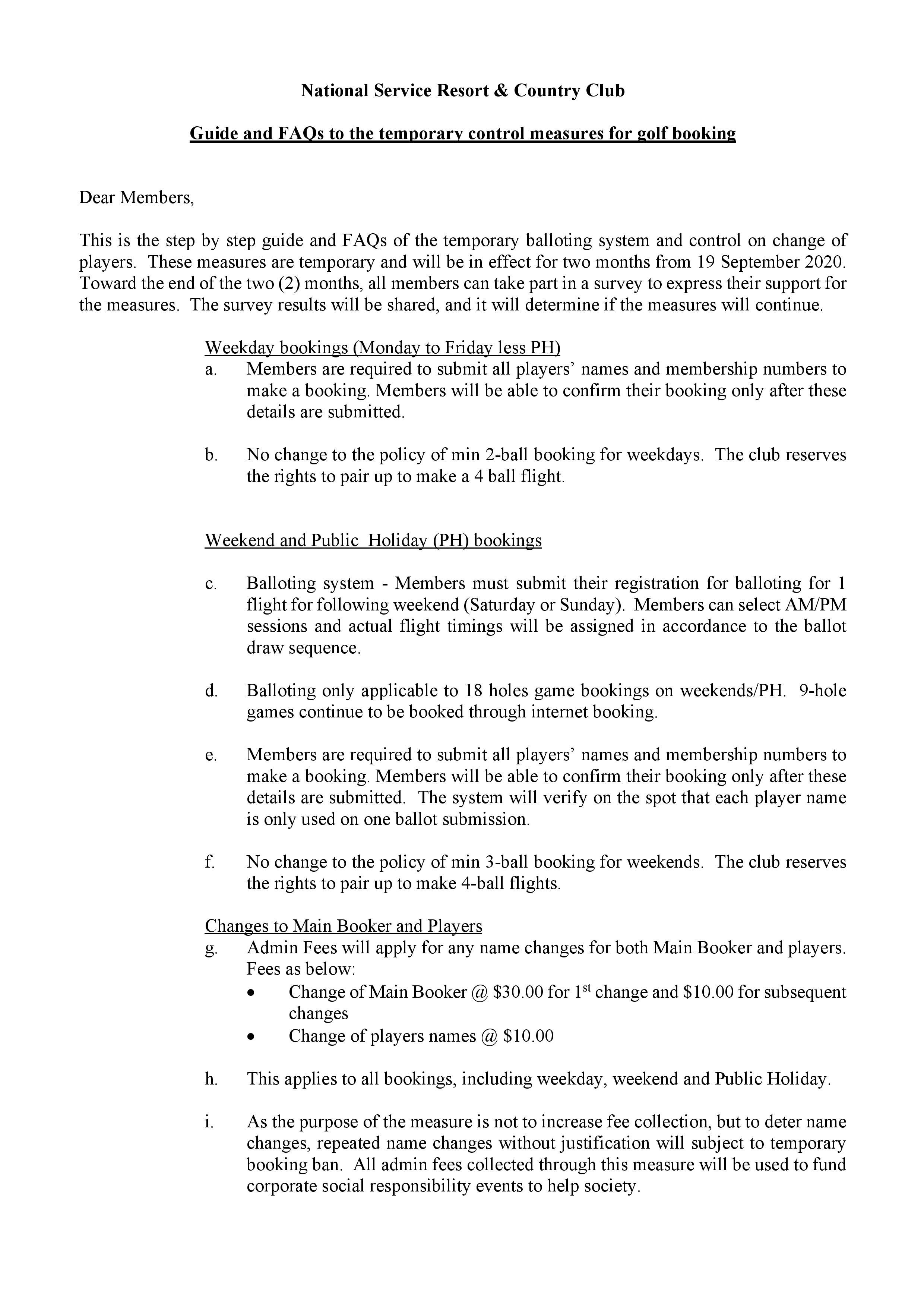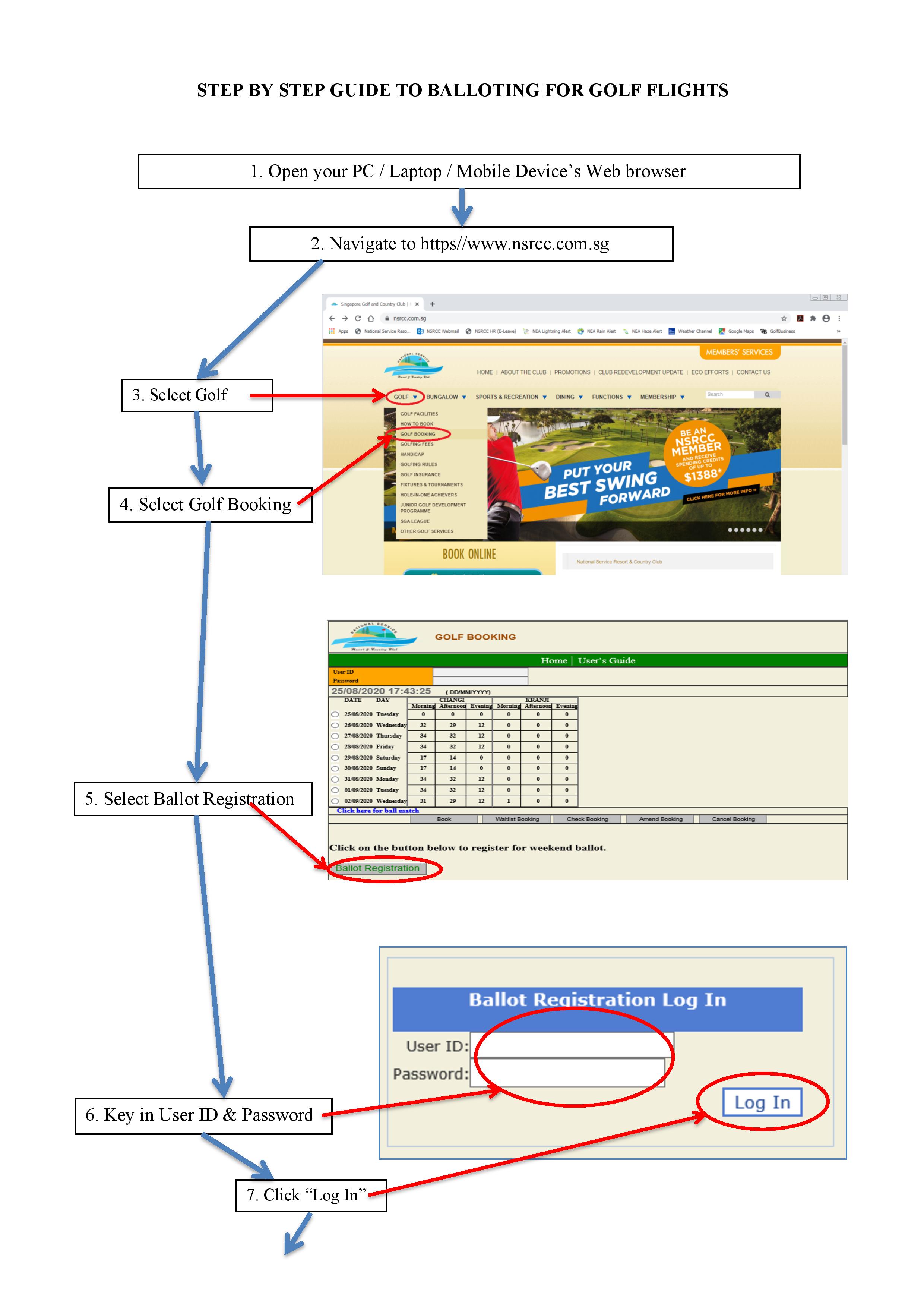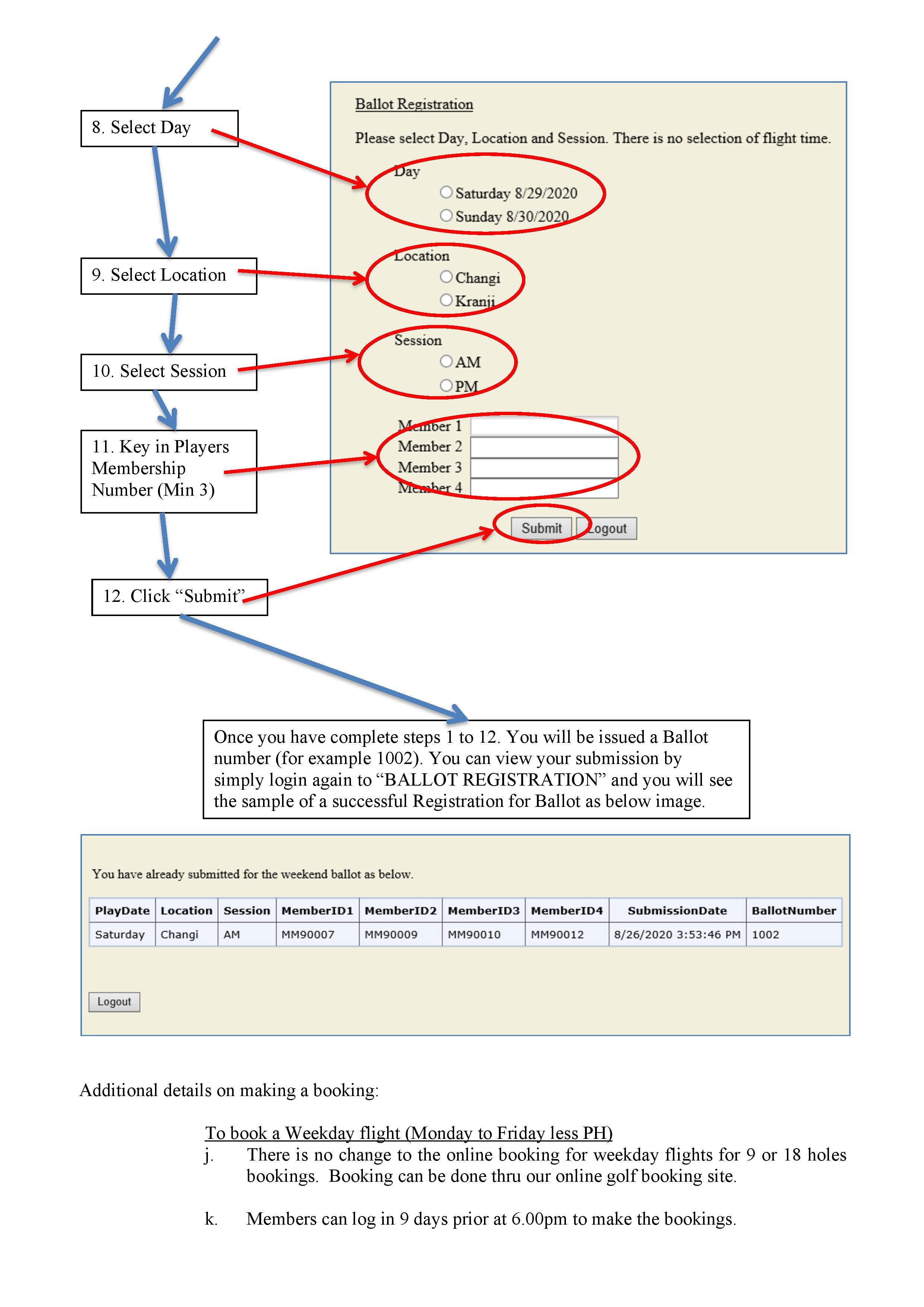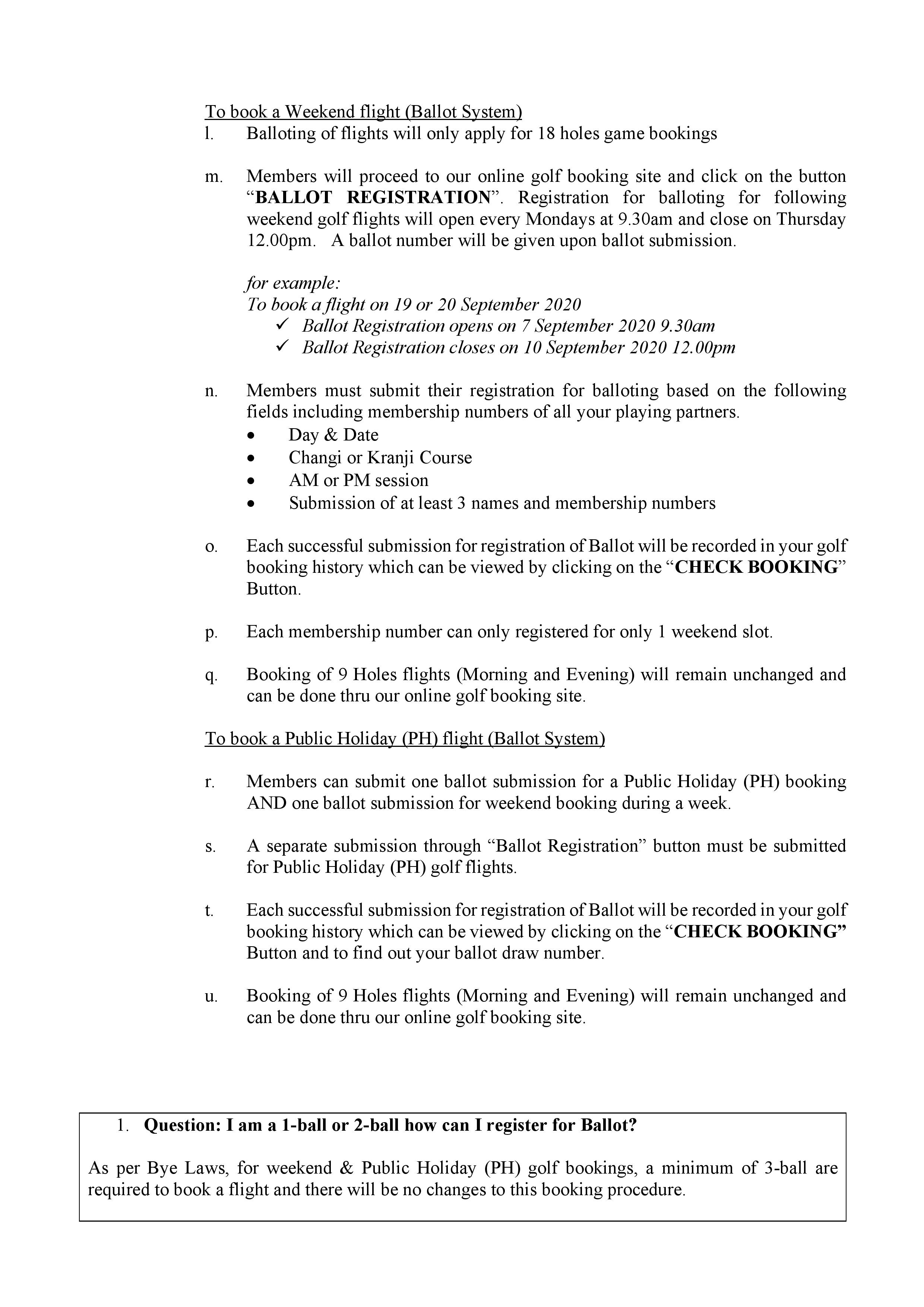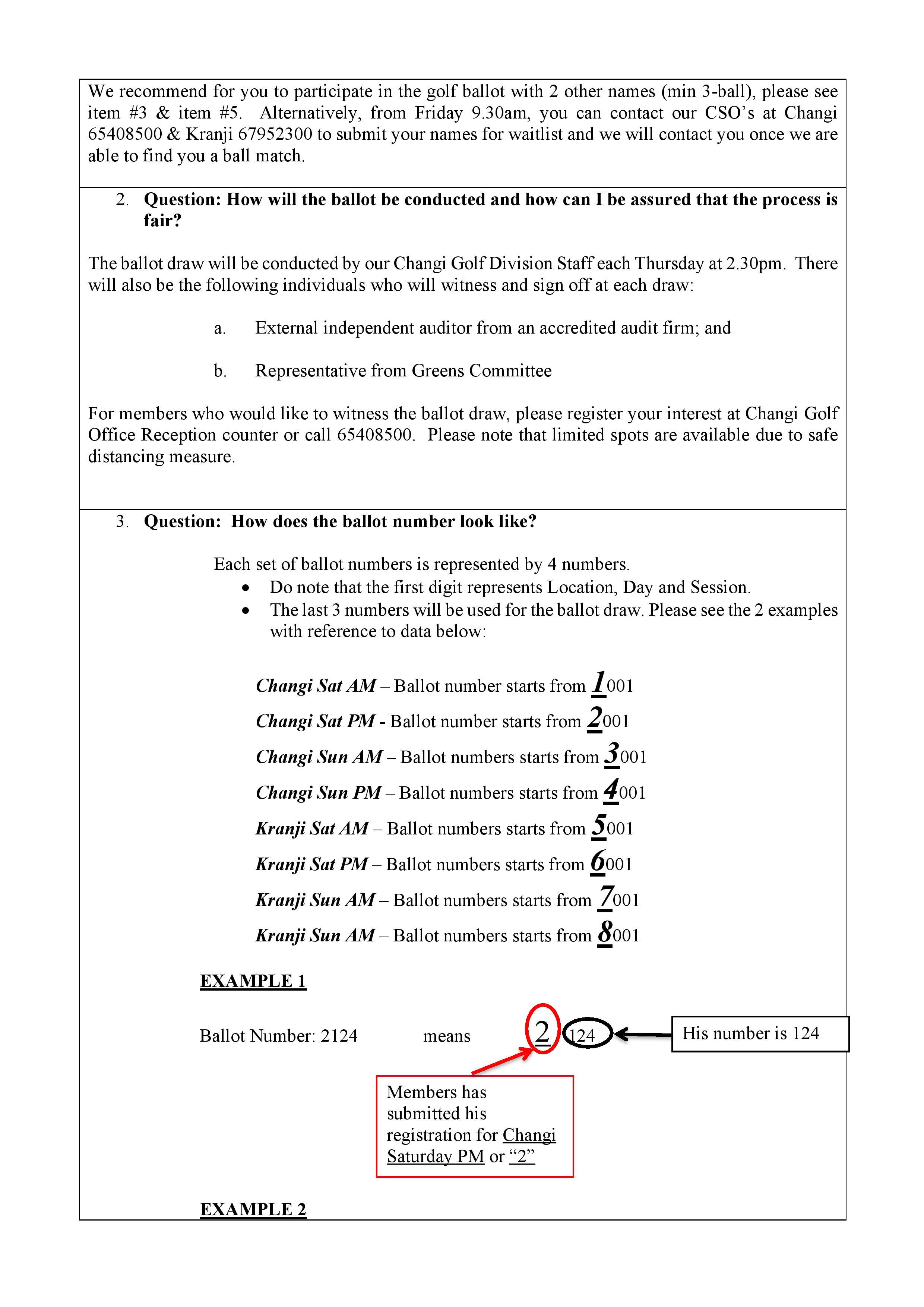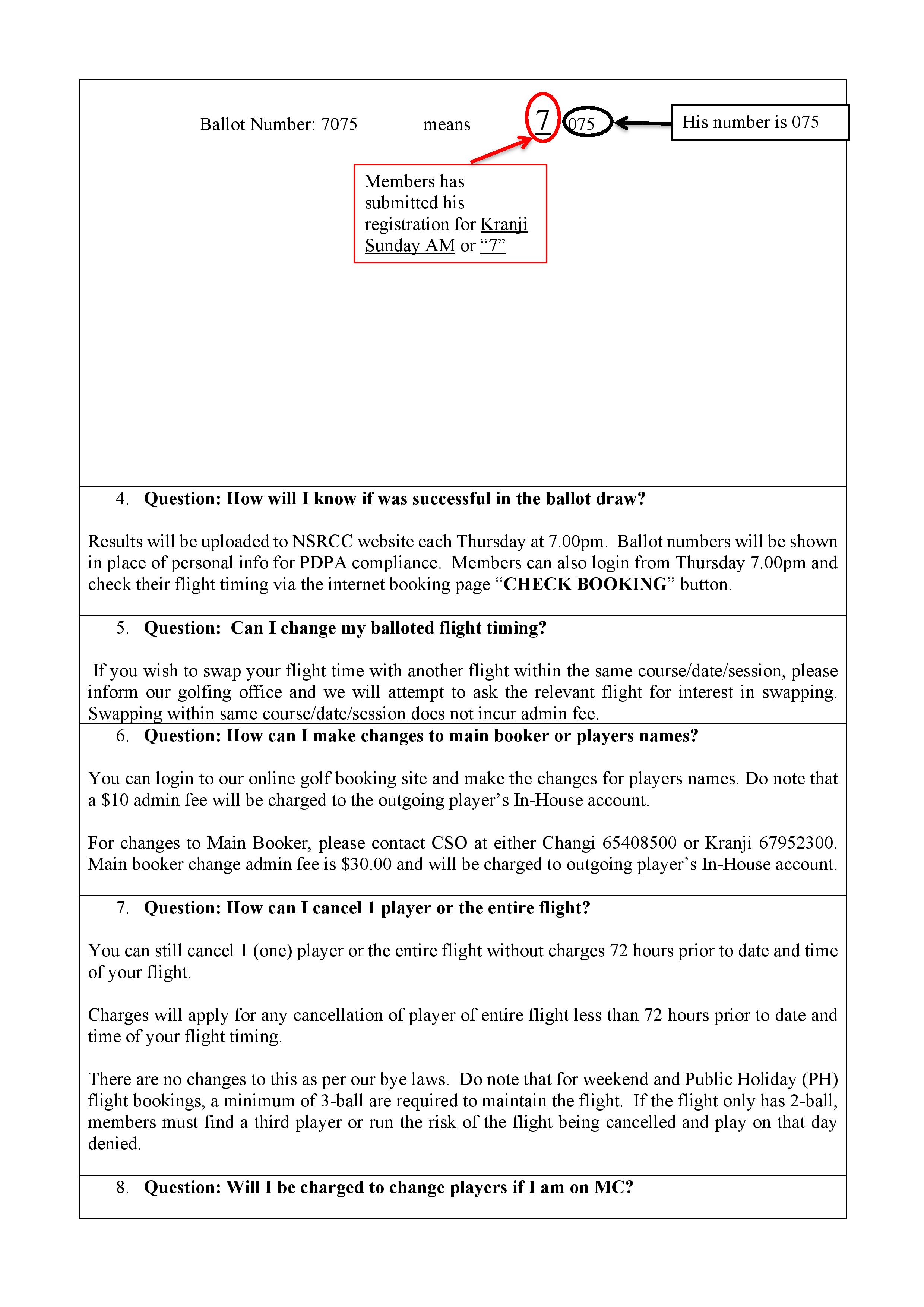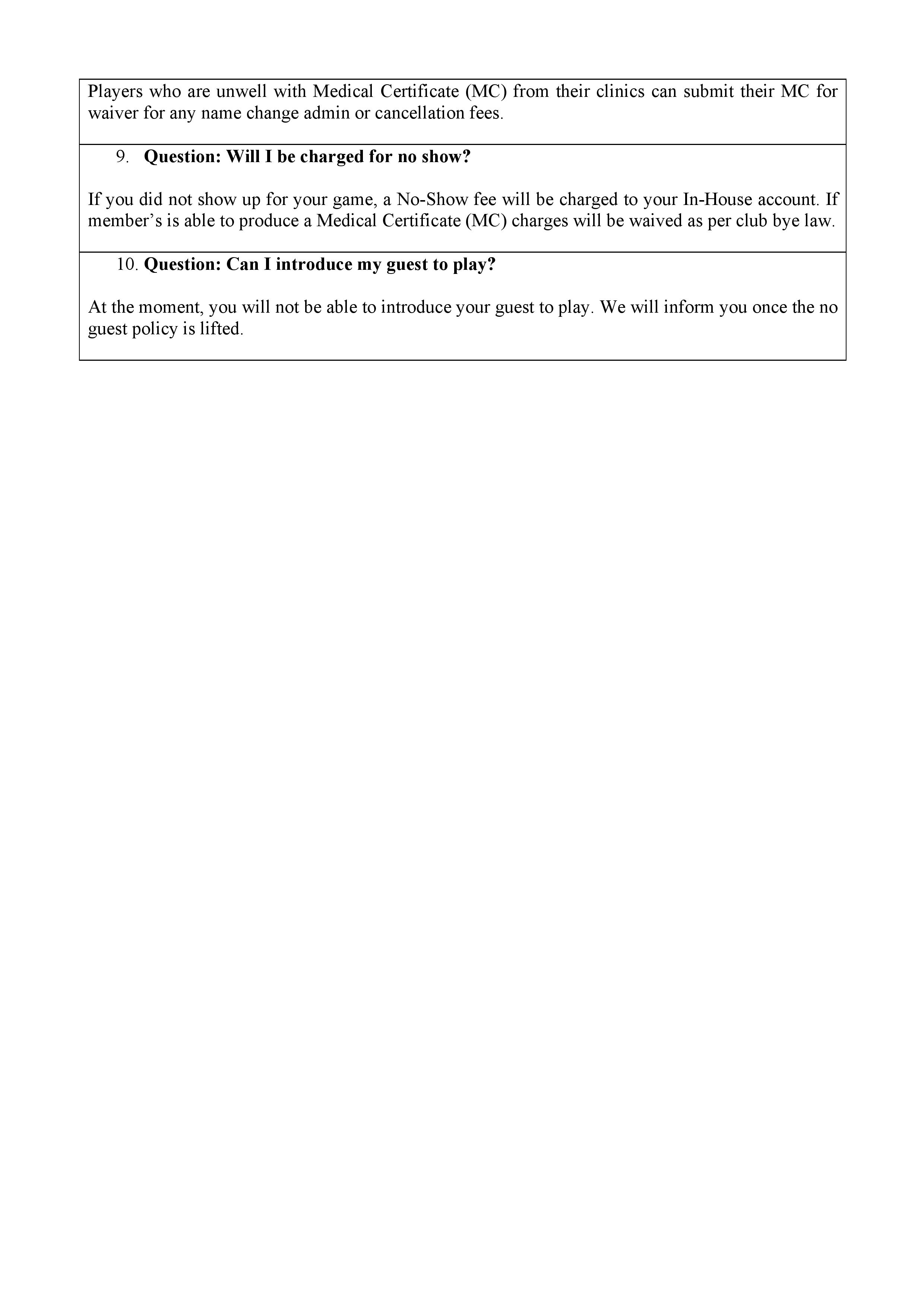 22 July 2020, Wednesday -
ADVISORY - UPDATE ON MEMBERS' SIGN-IN GUESTS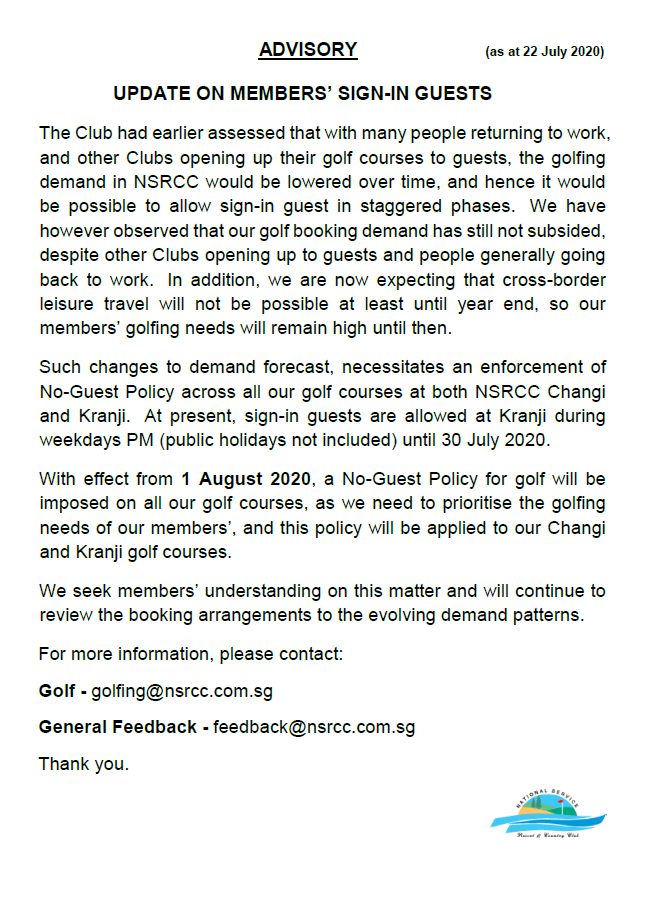 29 June 2020, Monday -
Notice on Submission of Scorecards
18 June 2020, Thursday -
SafeEntry Deployment for NSRCC Clubhouses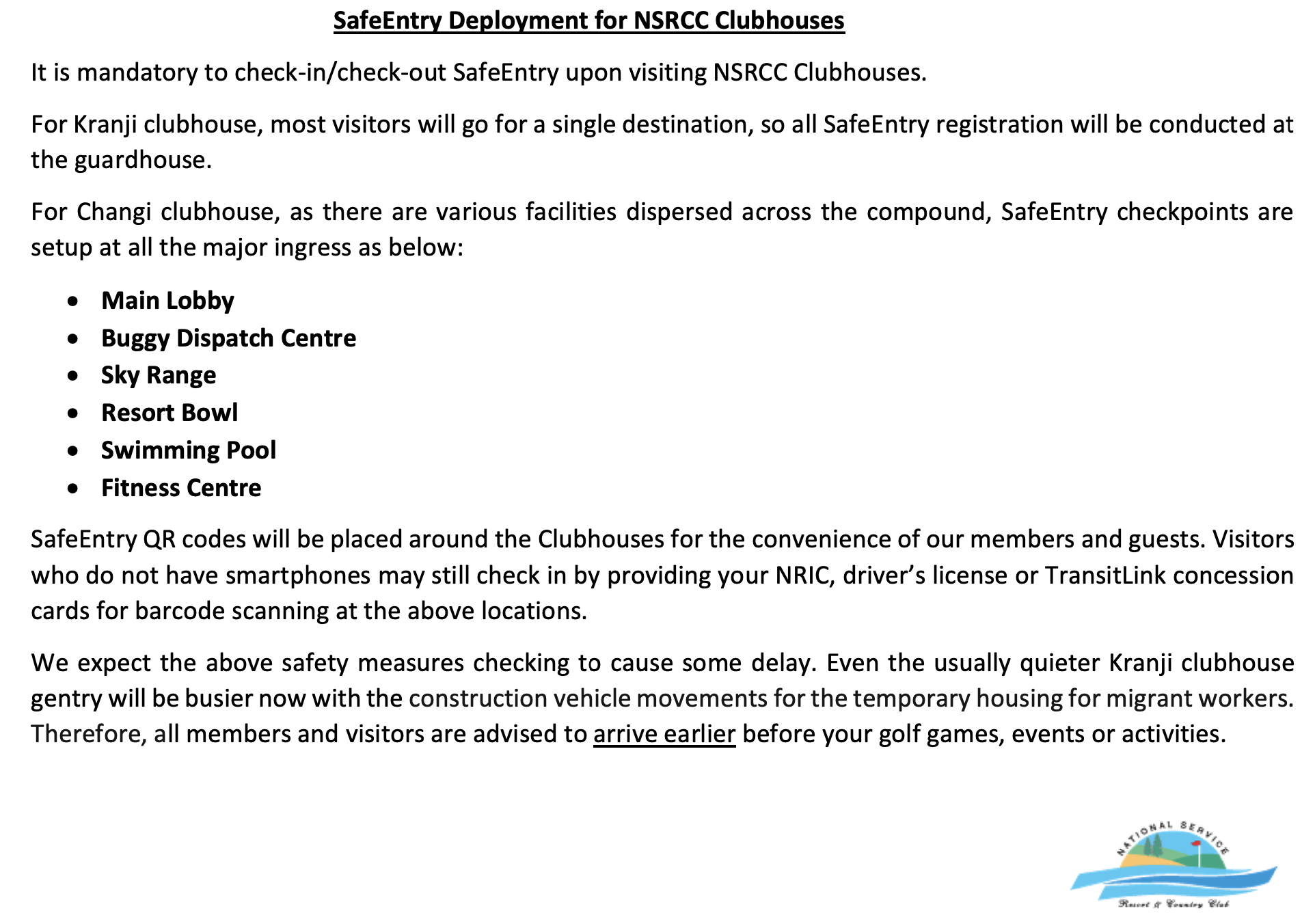 16 June 2020, Tuesday -
RE-OPENING ANNOUNCEMENT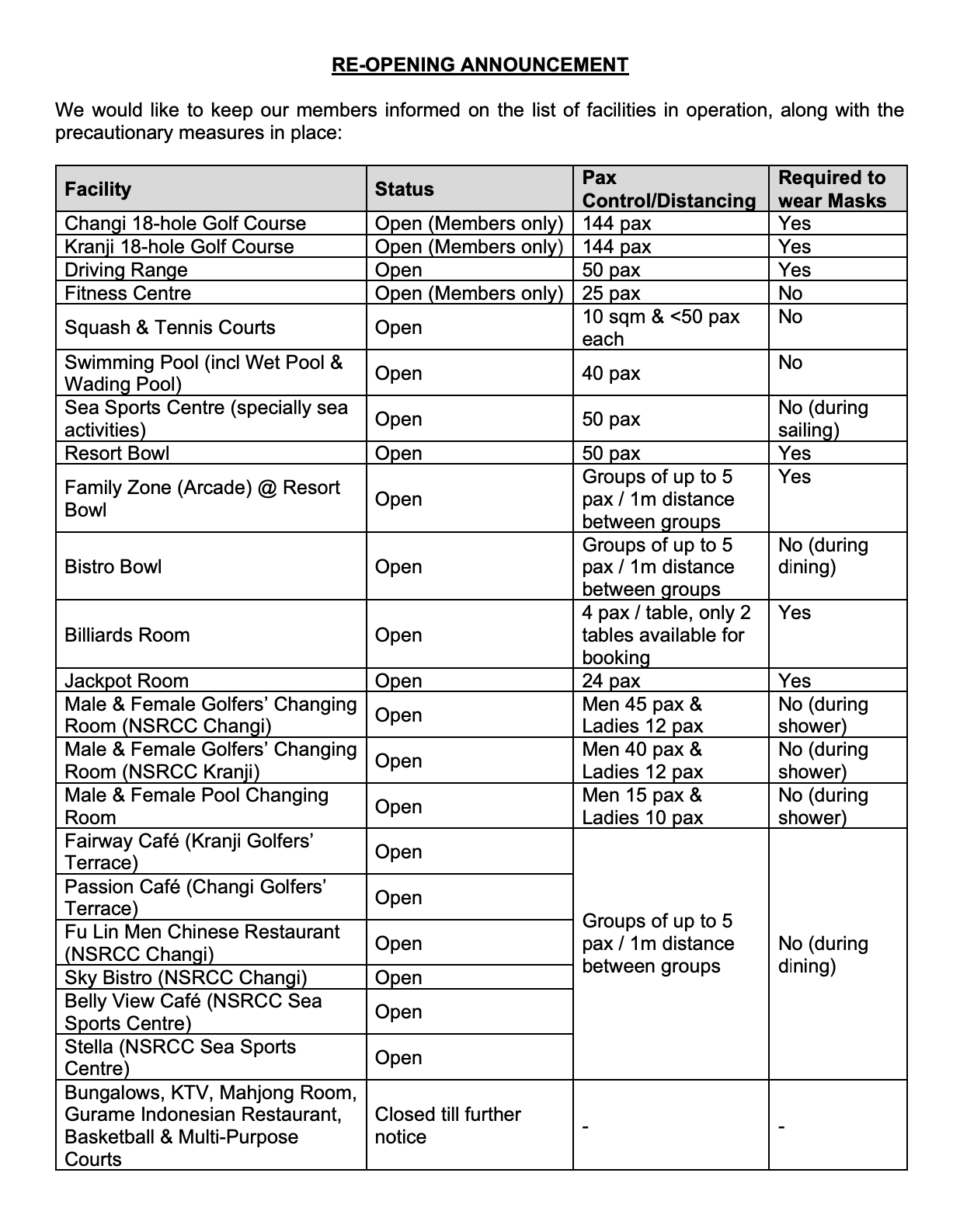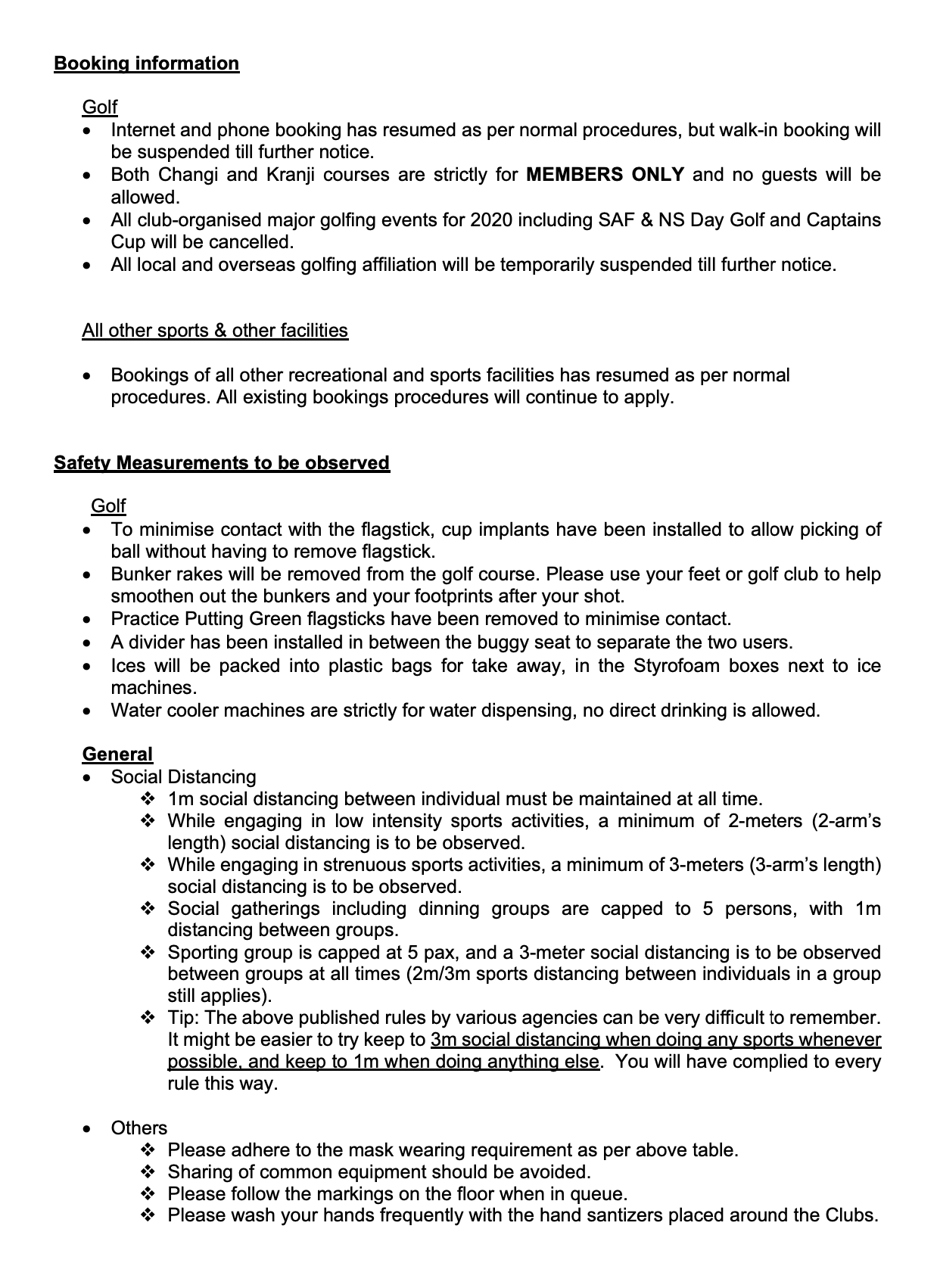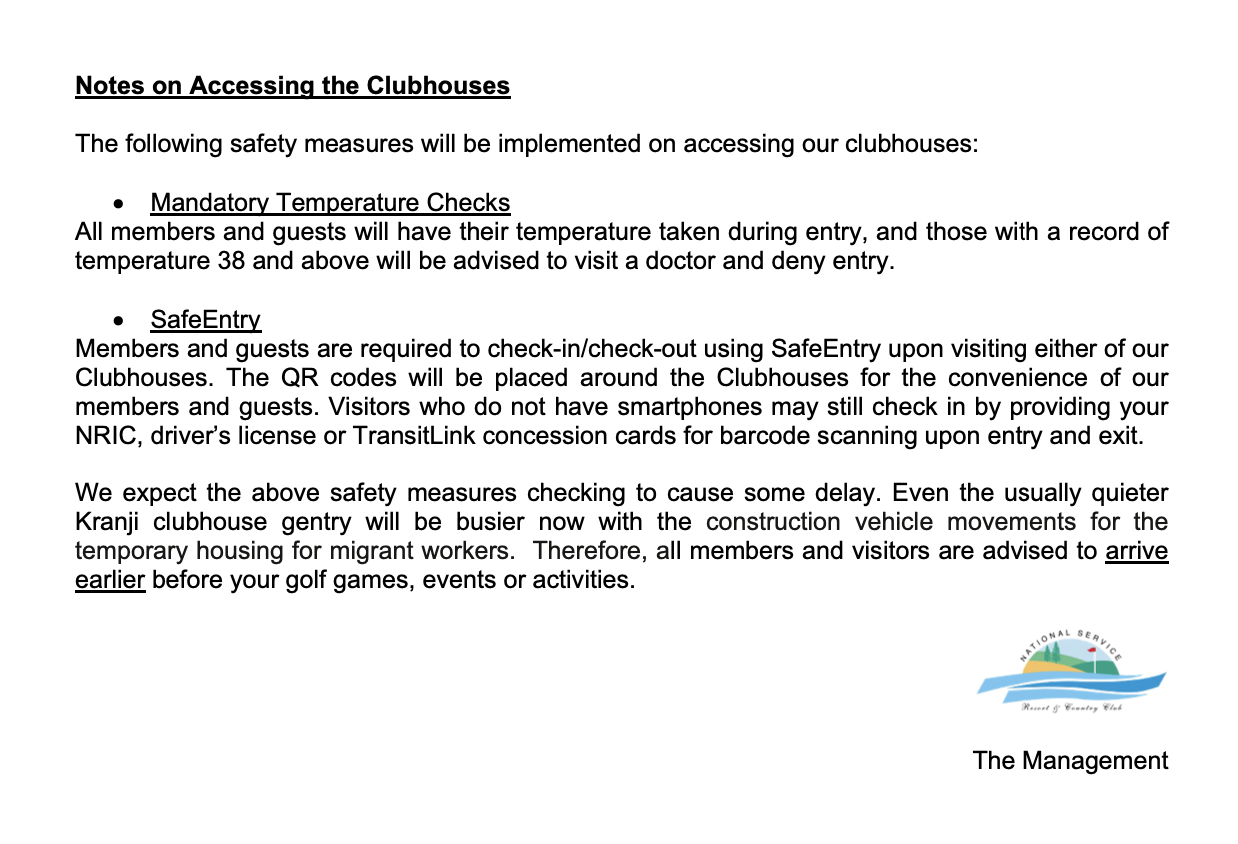 04 June 2020, Thursday -
NSRCC Supports Whole-Of-Government Efforts To Tackle COVID-19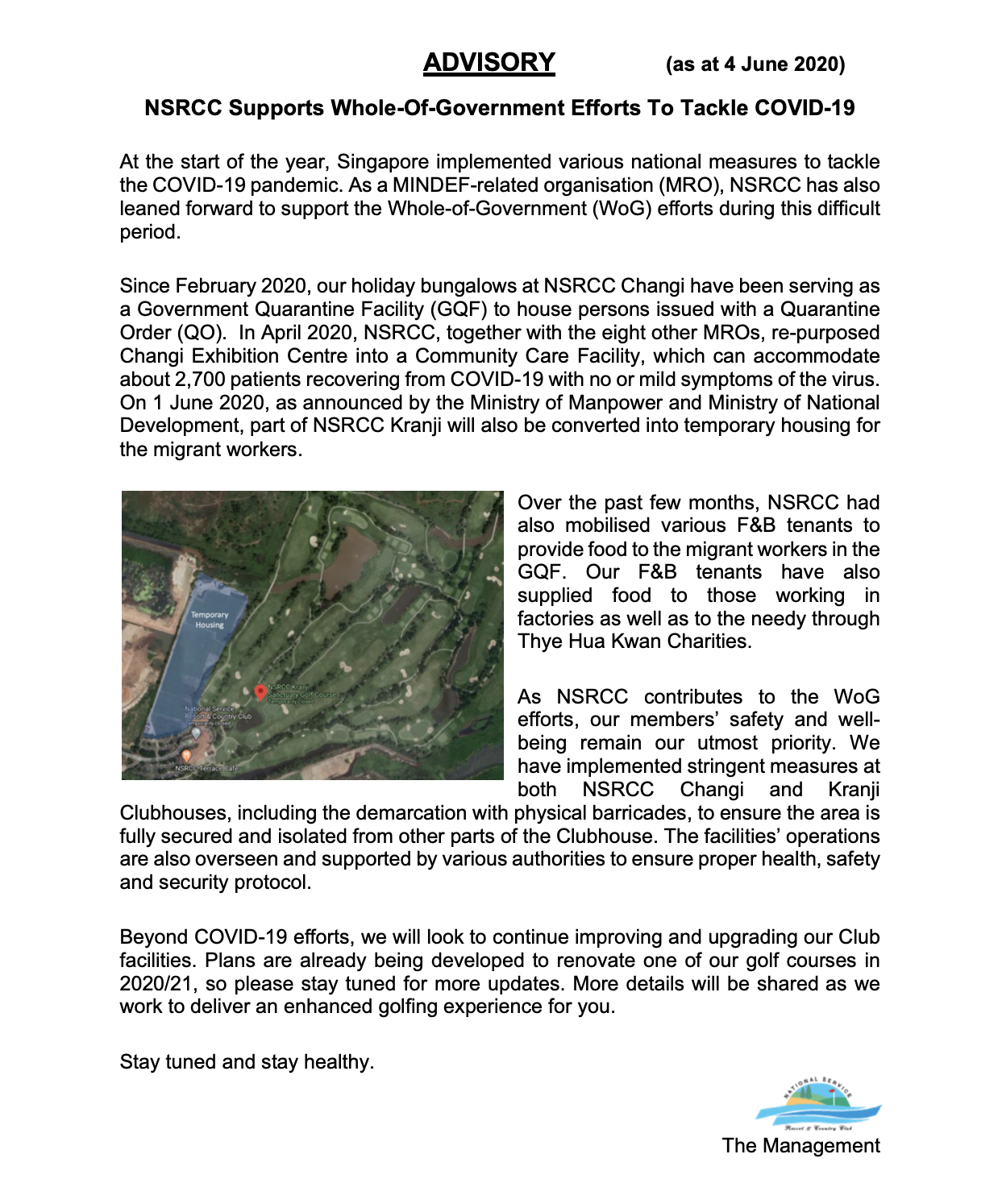 06 May 2020, Wednesday -
Notice on Cessation of Green Fee Promotions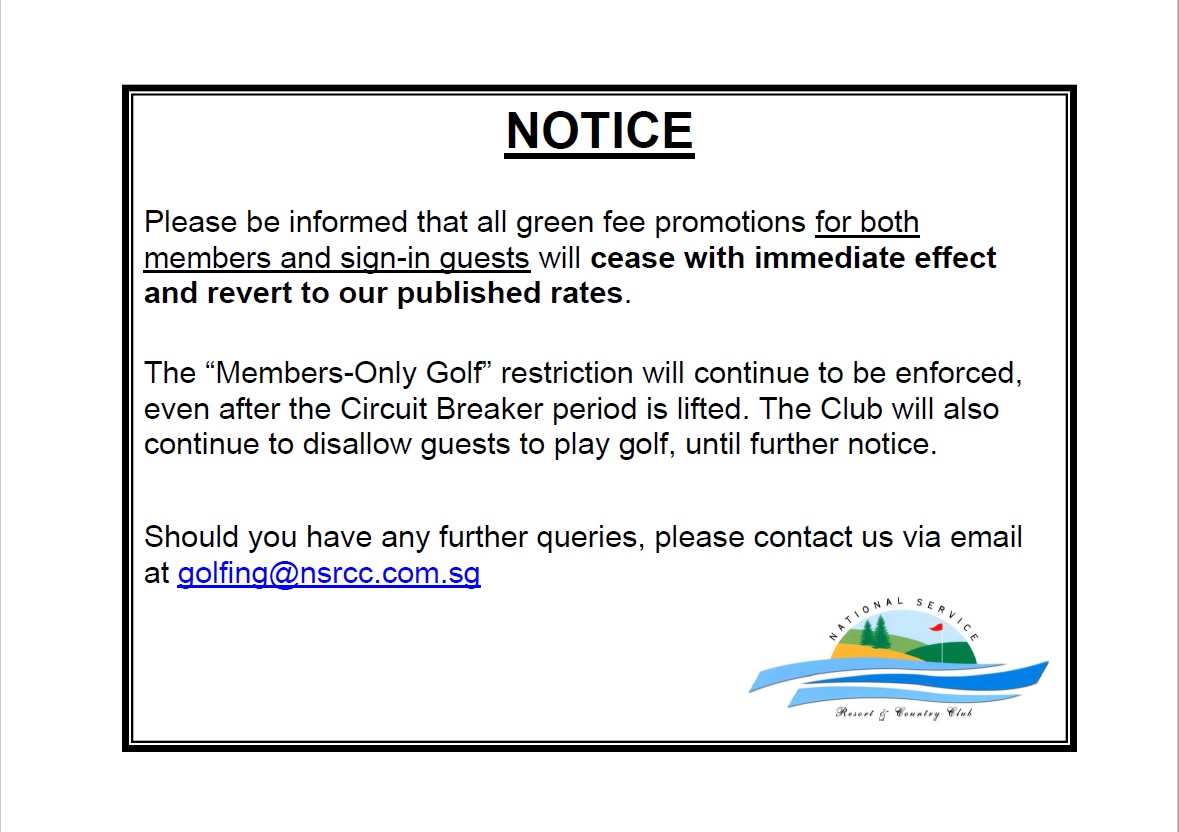 30 April 2020, Thursday -
The May/June 2020 edition of Resort View is out!
The latest edition of May/June 2020 Resort View is out! Here's the link to all the goodness!
In view of the developing COVID-19 situation, this edition is specially available online to help our members stay connected with NSRCC despite the closure of our Clubhouses.
In this edition,
Learn more about the Signature Holes in our golf courses; Hole #8 at NSRCC Changi and Hole #5 at NSRCC Kranji! Flip to pages 14 and 15 for the details.

What are the 'must-try' dishes at Fairway Cafe, which is better known as the Golfers' Terrace at NSRCC Kranji? Get the answer on pages 16 and 17!

Did you know that four of our very own NSRCC youth bowlers are part of the national team? Read their stories and achievements on pages 4-5.
Till our next edition! Stay safe and take care.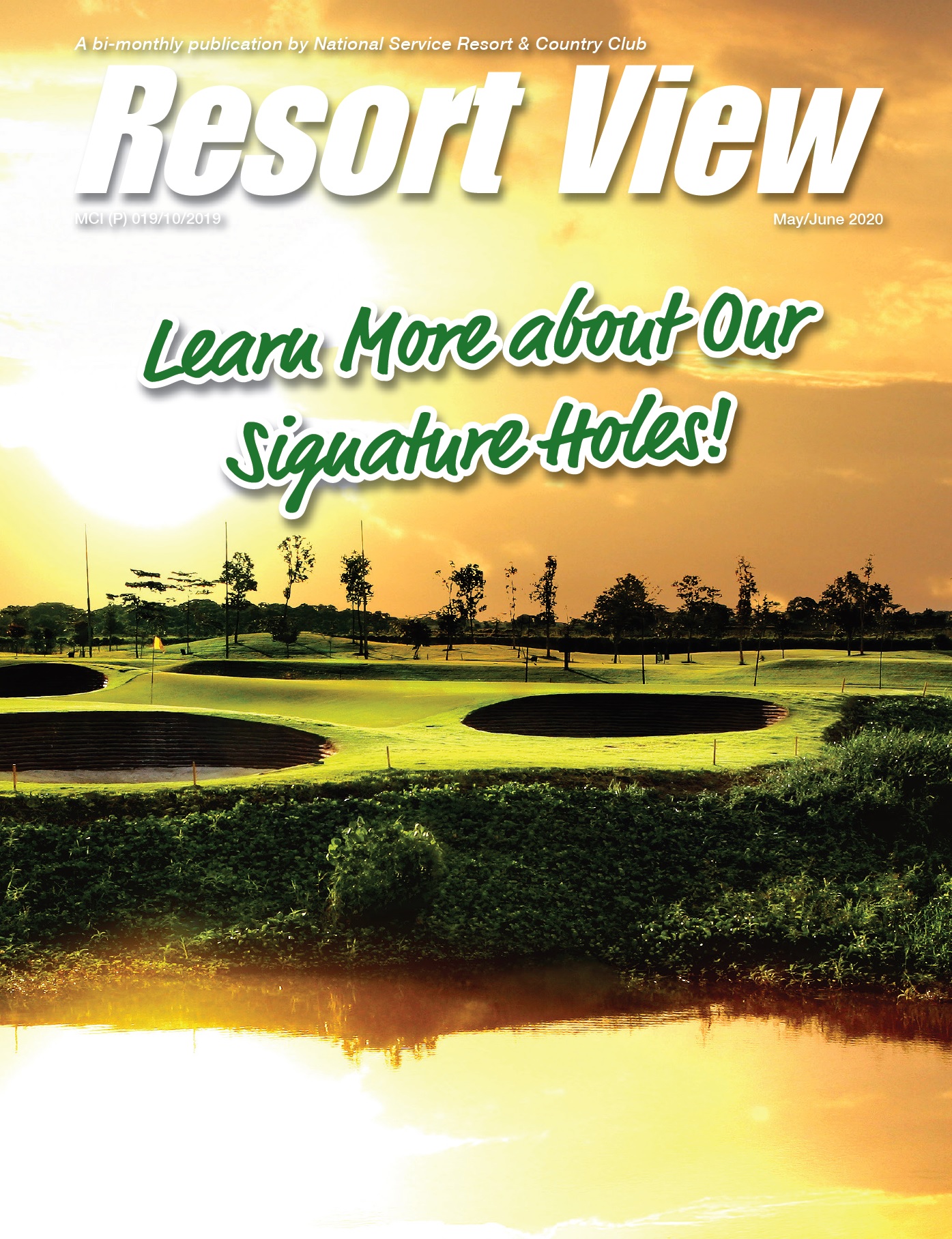 21 April 2020, Tuesday -
[ADVISORY] - EXTENSION OF CIRCUIT BREAKER PERIOD TO 1ST JUNE 2020 & WAIVER OF MONTHLY SUBSCRIPTION FEE FOR MAY 2020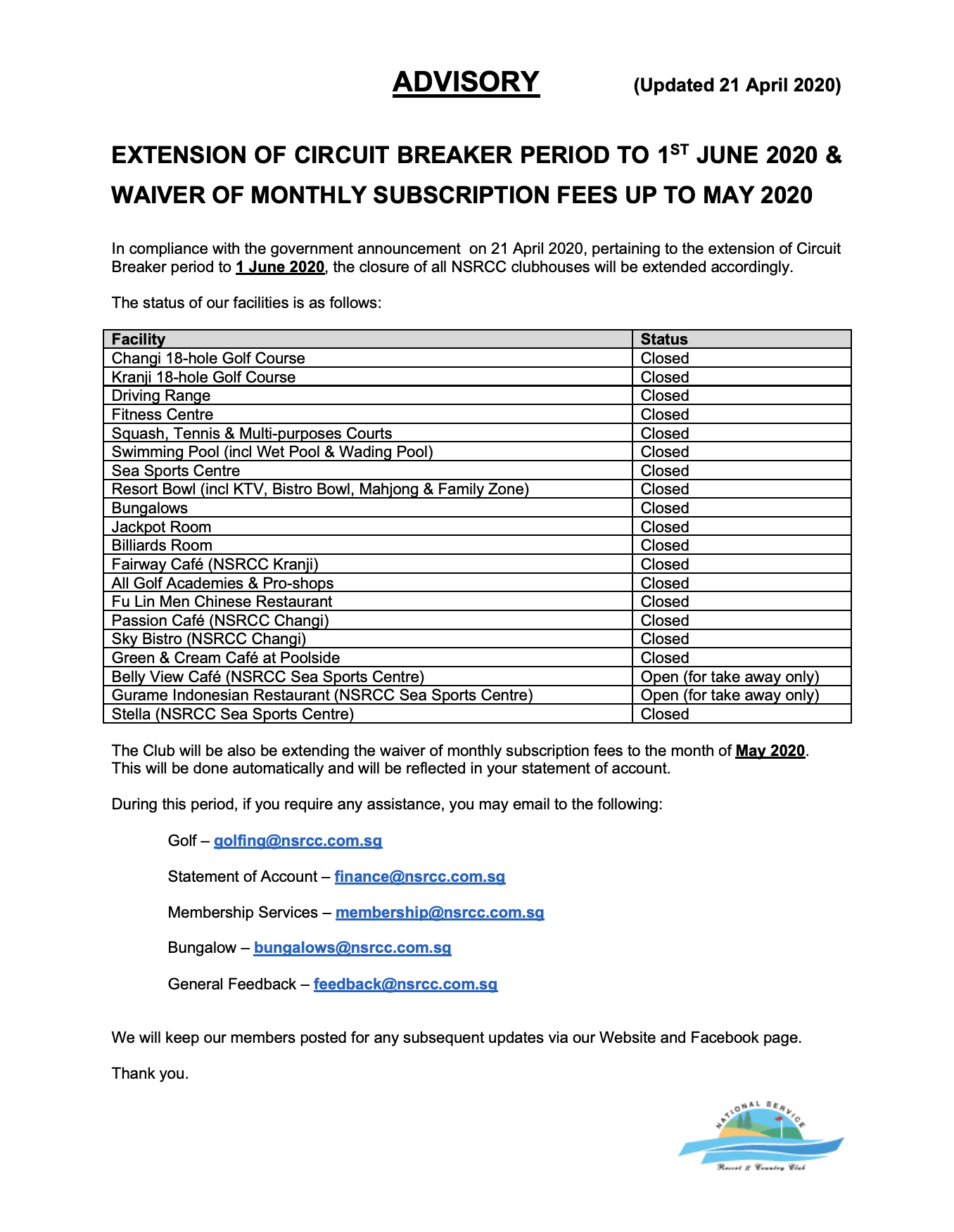 04 April 2020, Saturday -
[ADVISORY] - WAIVER OF MONTHLY SUBSCRIPTION FEE FOR THE MONTH OF APRIL 2020