Club News
23 October 2020, Friday -
[BALLOTING RESULTS] - FOR WEEKEND GAMES ON 31 OCTOBER & 1 NOVEMBER 2020
22 October 2020, Thursday -
The Latest Version of NSRCC App is Ready!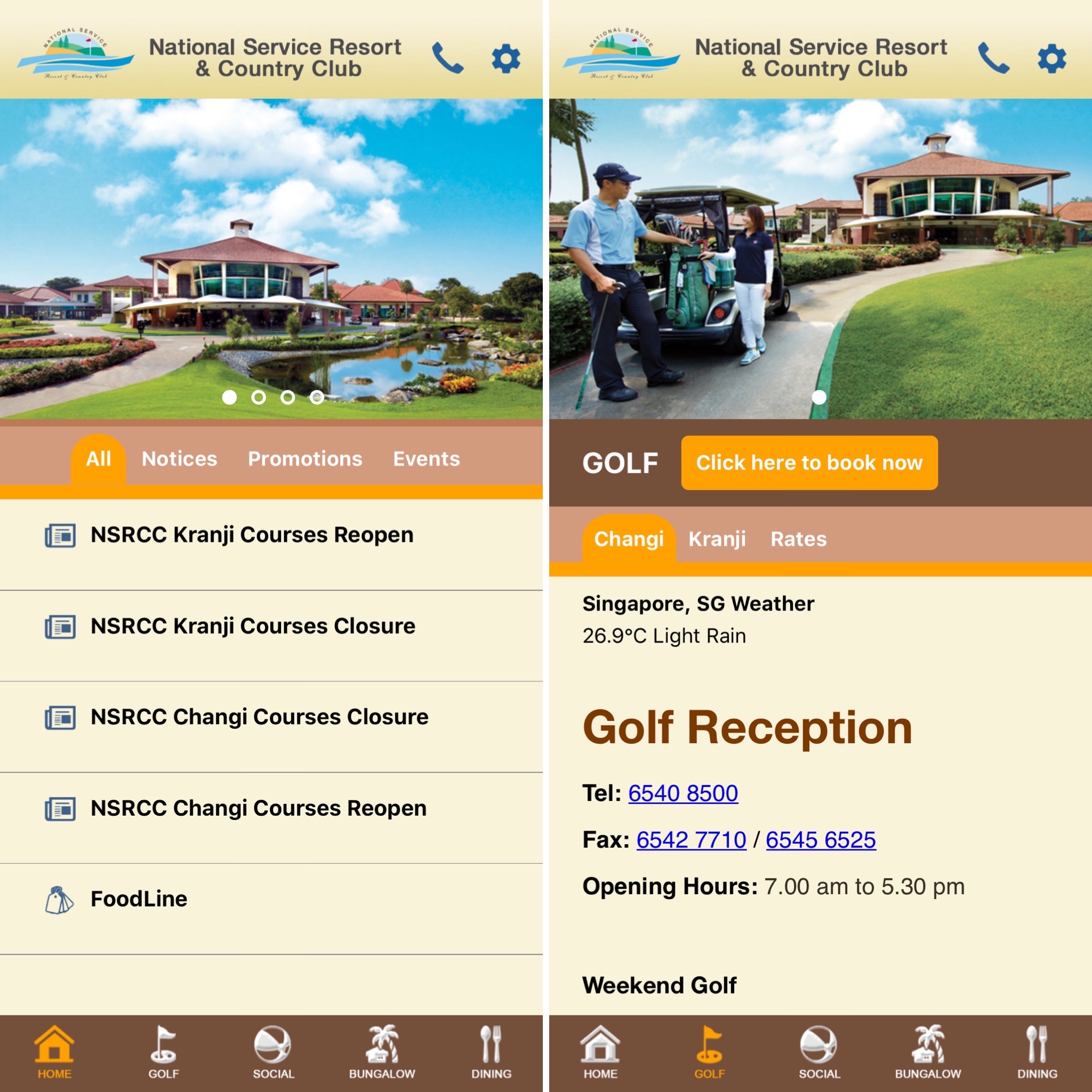 We are pleased to inform that the NSRCC app has been upgraded and the latest version is available for download.
For iOS users, click here.
For Android users, click here.
Through the app, members can get instant notifications for golf course closure and reopening, and a quick access to our facilities opening hours and contact details.
You can also look forward to exclusive app-only promotions soon!
22 October 2020, Thursday -
ADVISORY ON IMPLEMENTATION OF WEEKDAY BALLOTING (TEMPORARY MEASURE)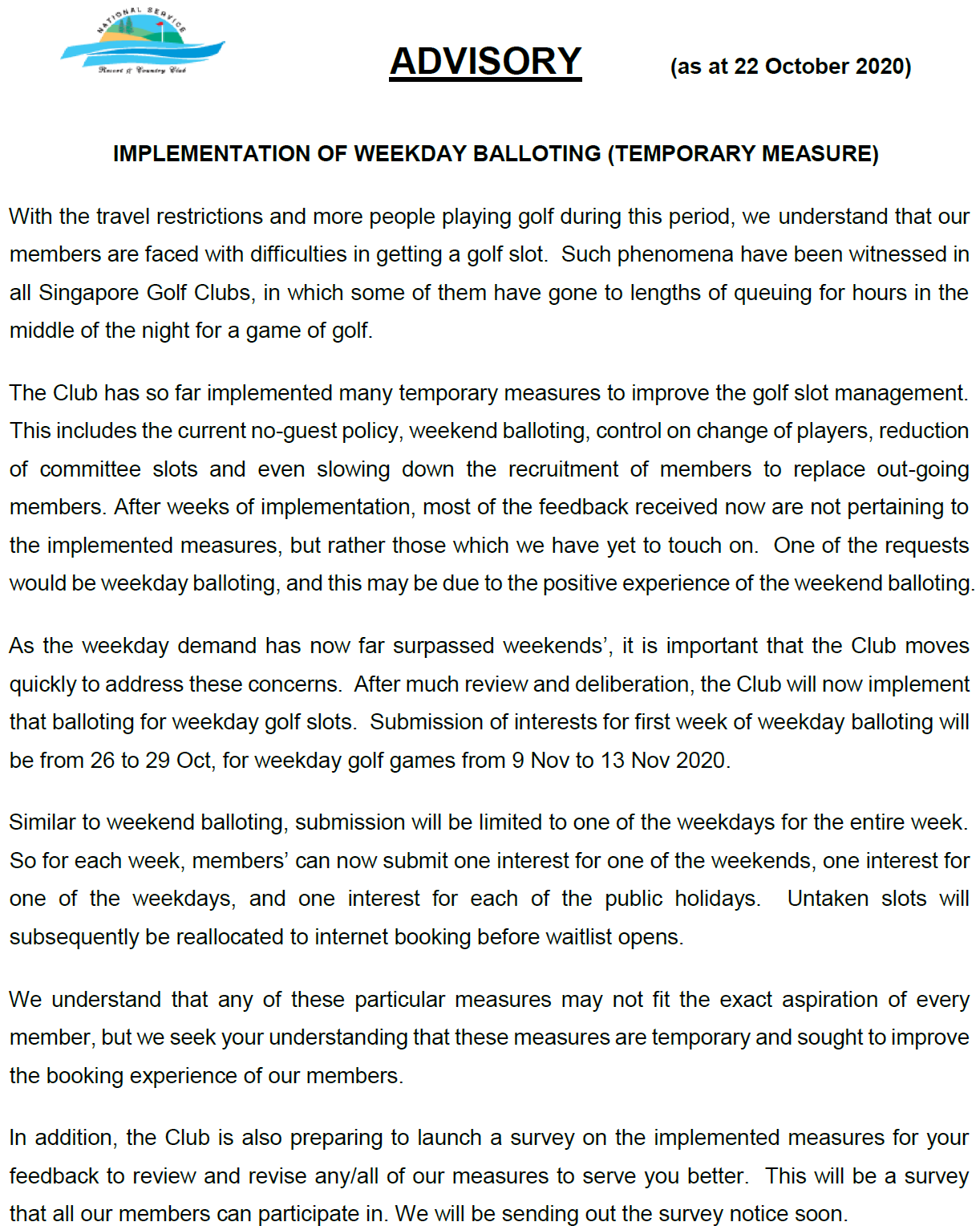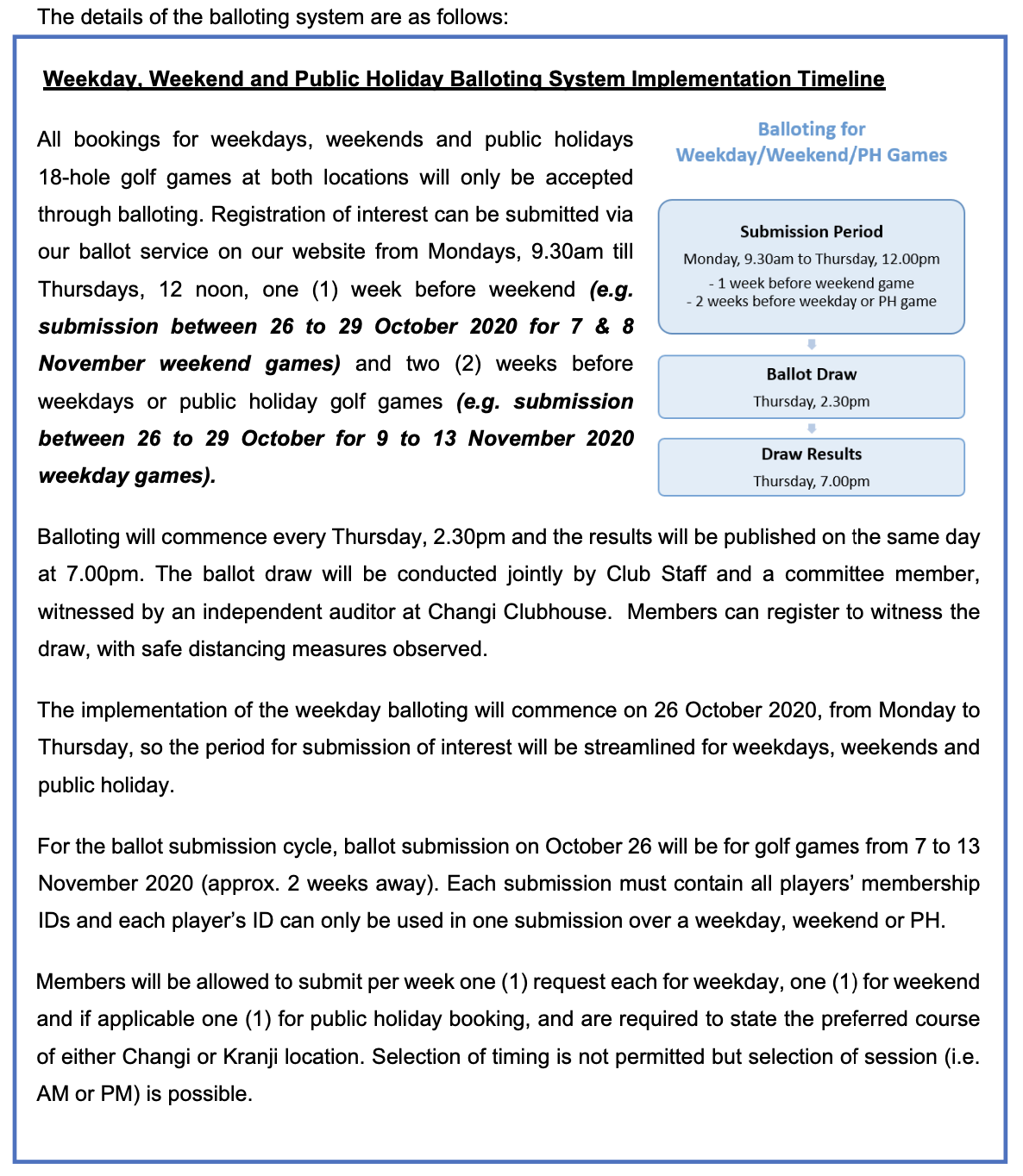 Please click here for the guide and FAQ to these measures.

For more information, please contact:

Golf - golfing@nsrcc.com.sg

General Feedback - feedback@nsrcc.com.sg

 

Thank you.    
22 October 2020, Thursday -
GUIDE AND FAQS TO THE TEMPORARY CONTROL MEASURES FOR GOLF BOOKING (WEEKDAY)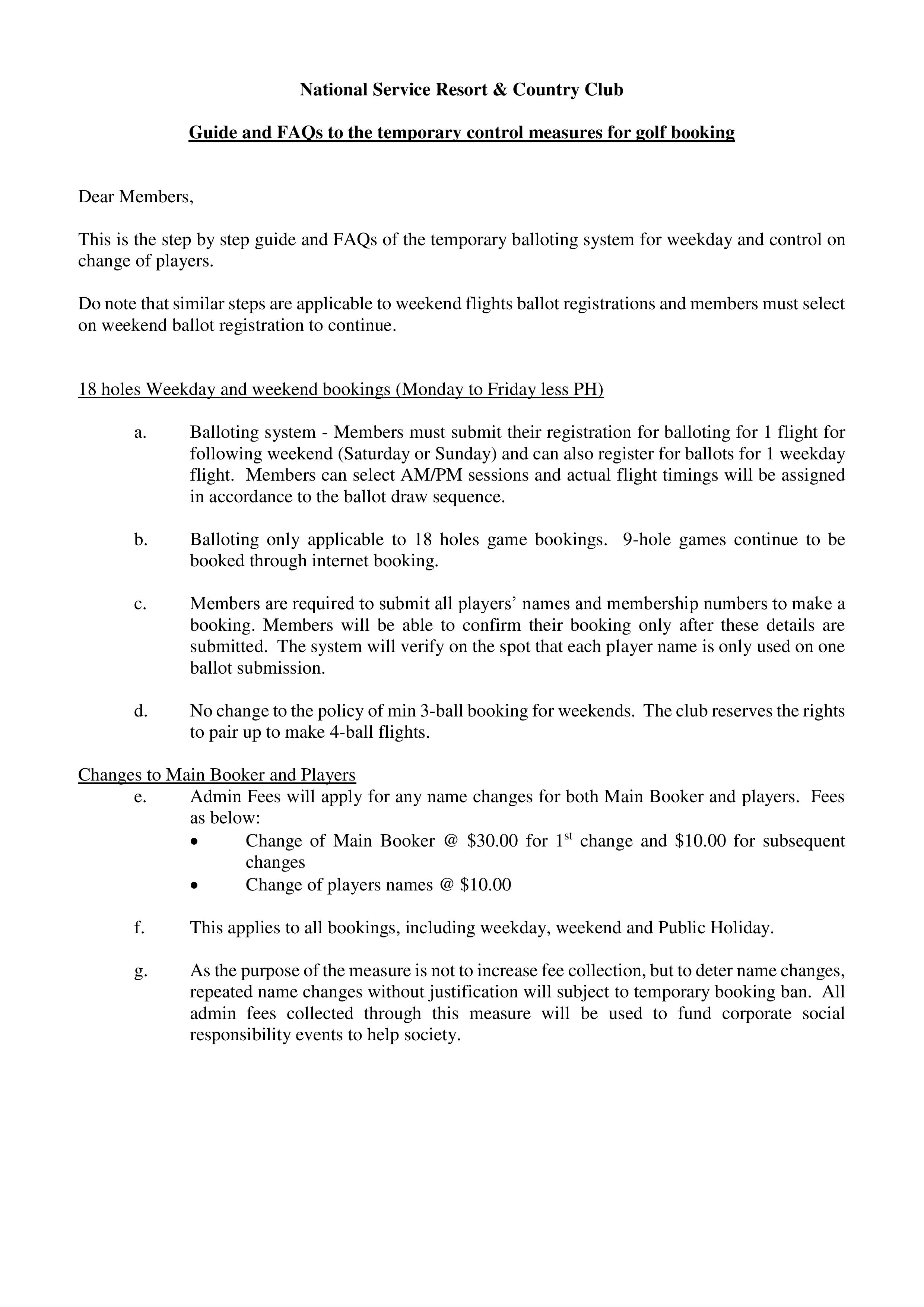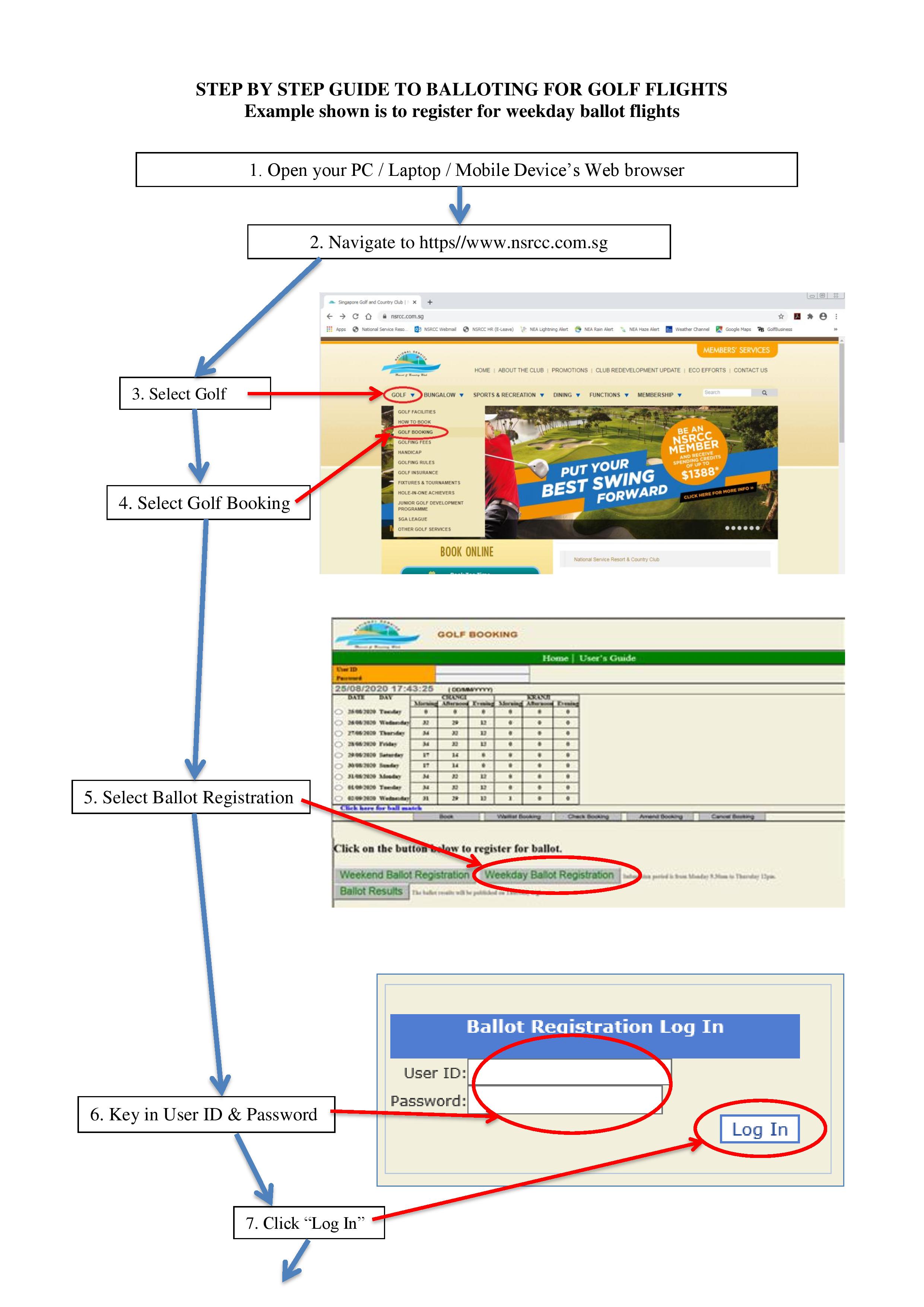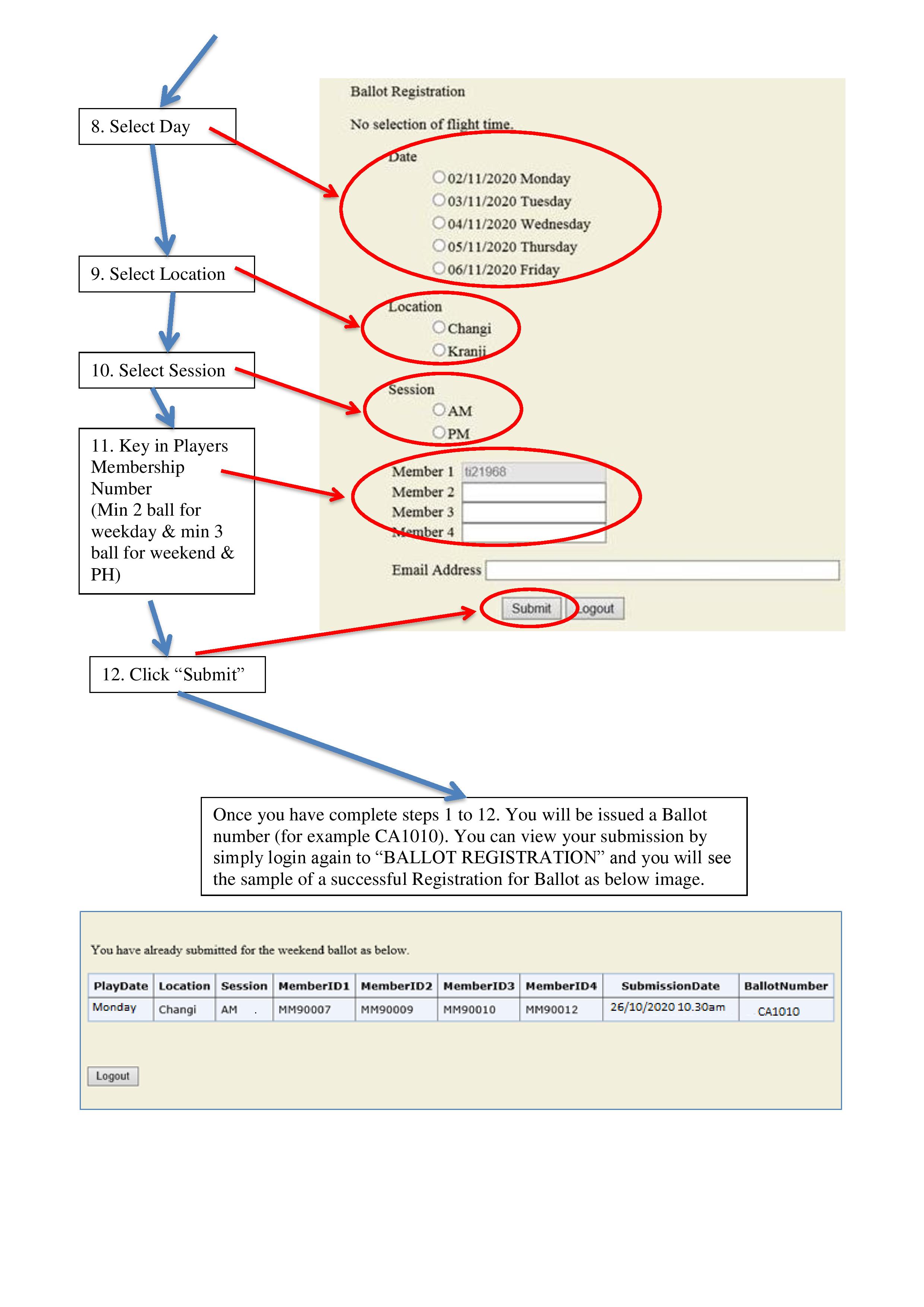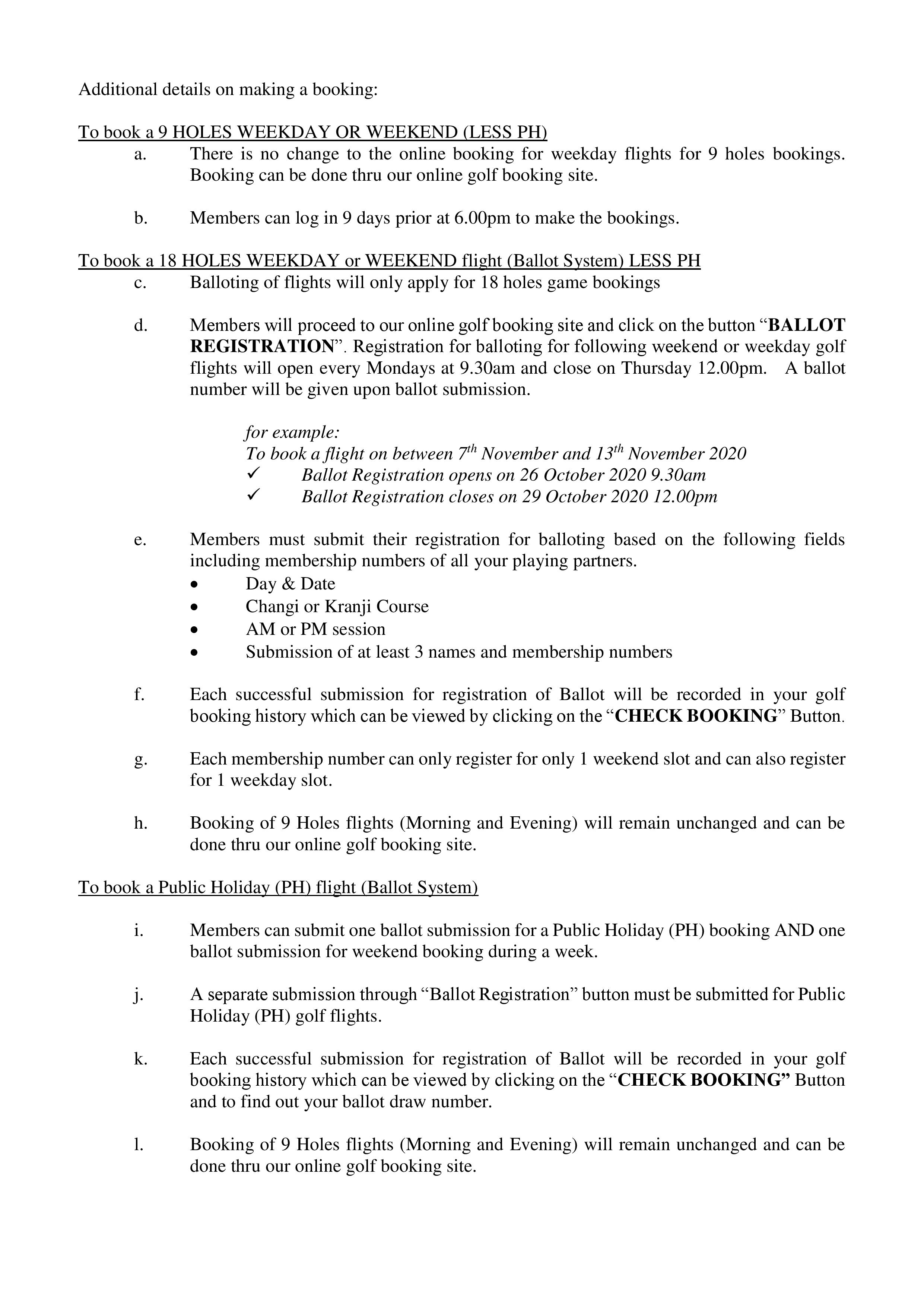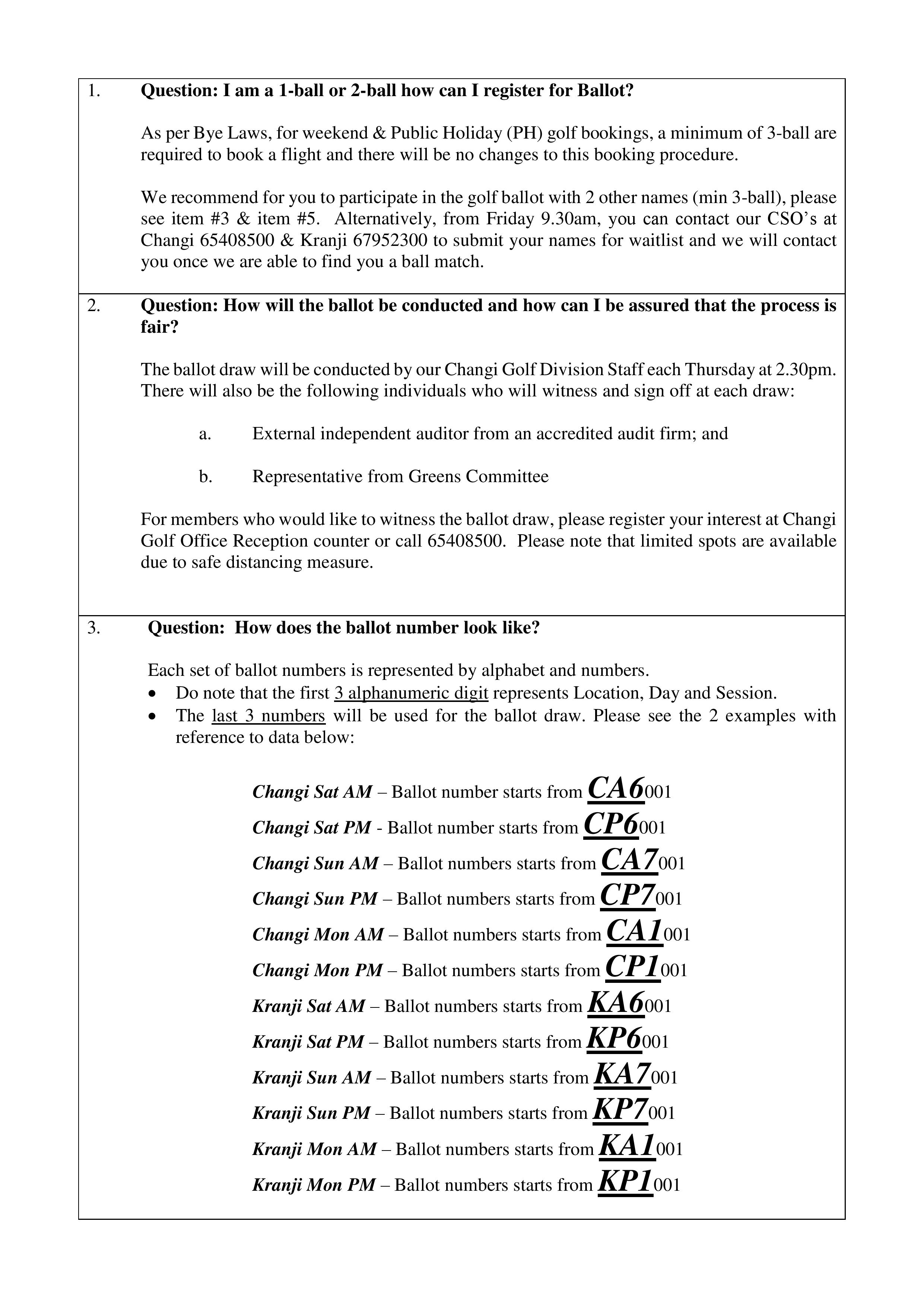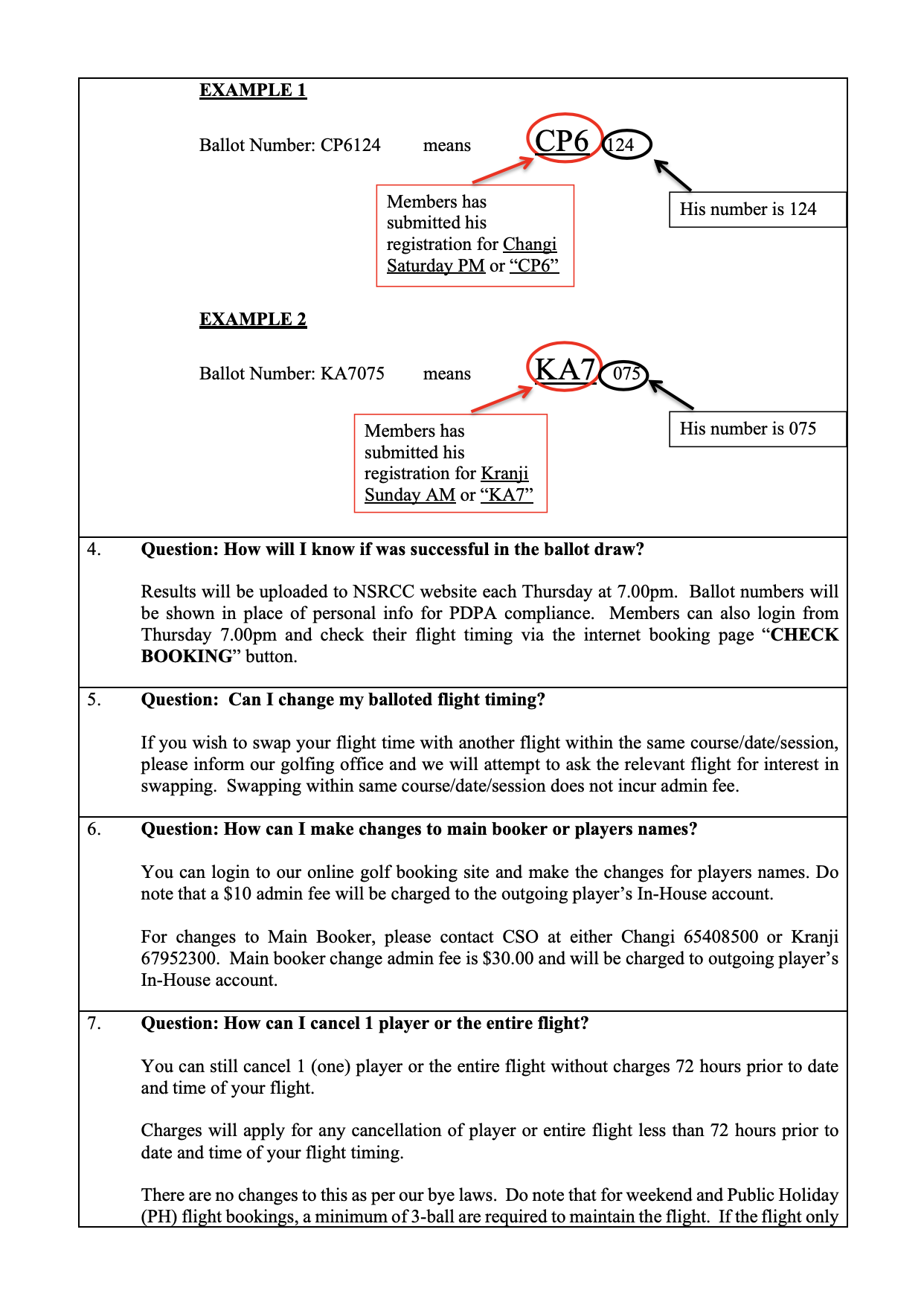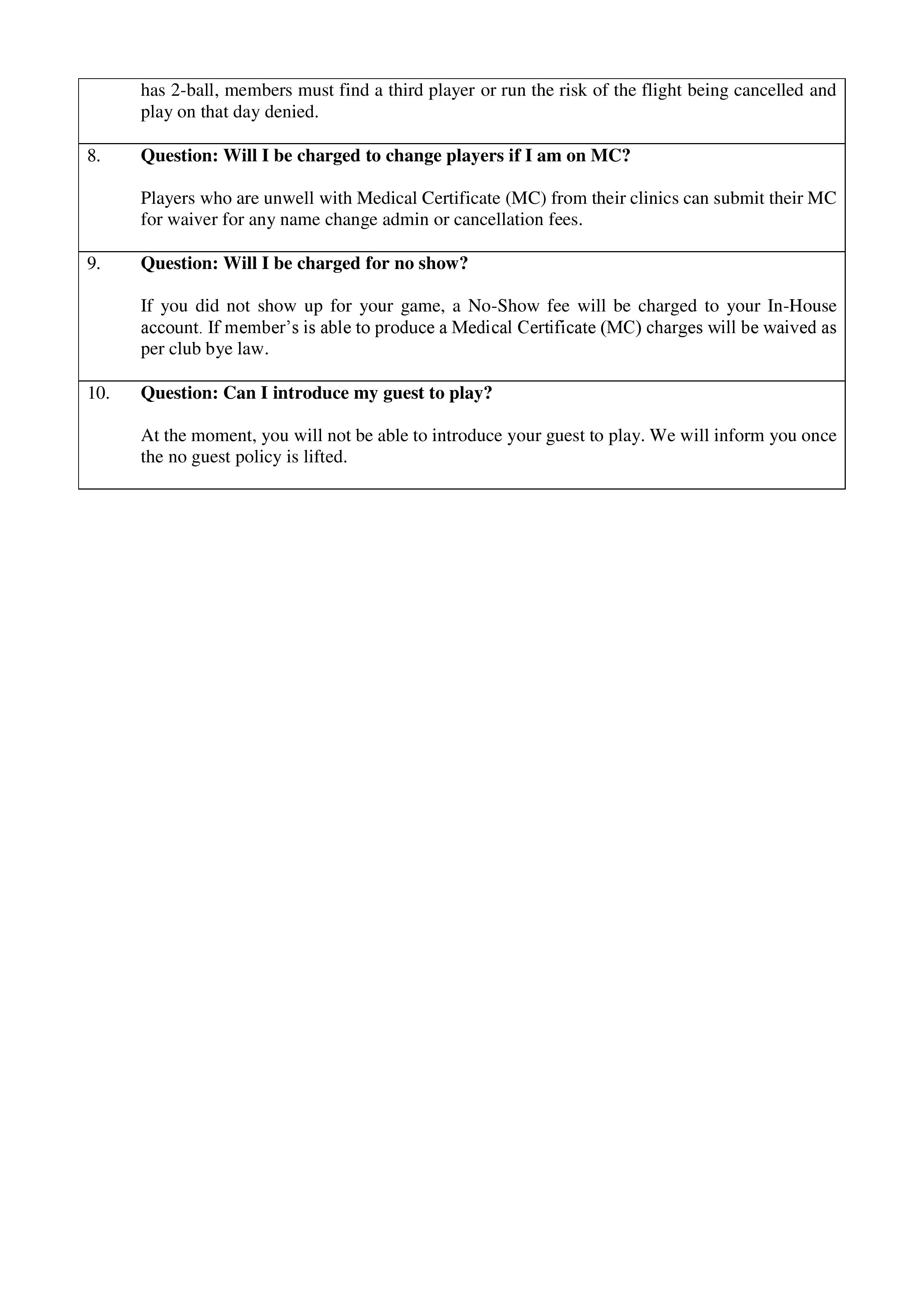 15 October 2020, Thursday -
[BALLOTING RESULTS] - FOR WEEKEND GAMES ON 24 & 25 OCTOBER 2020
08 October 2020, Thursday -
[BALLOTING RESULTS] - FOR WEEKEND GAMES ON 17 & 18 OCTOBER 2020
01 October 2020, Thursday -
[BALLOTING RESULTS] - FOR WEEKEND GAMES ON 10 & 11 OCTOBER 2020
01 October 2020, Thursday -
[FROM 1 OCT] Notice on Safe Management Measures at NSRCC Swimming Pool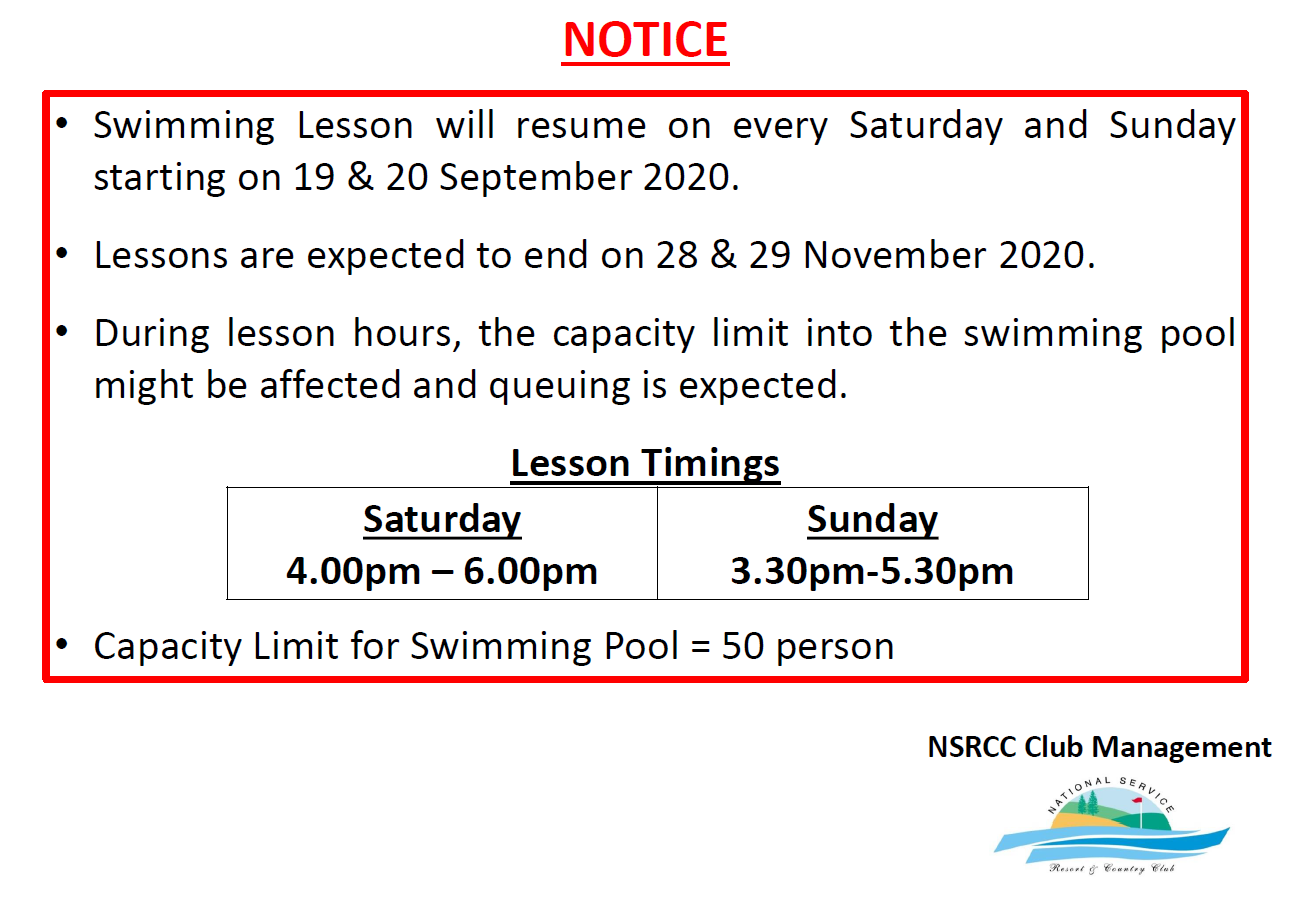 01 October 2020, Thursday -
[FROM 1 OCT] Notice on Safe Management Measures at NSRCC Billiard Room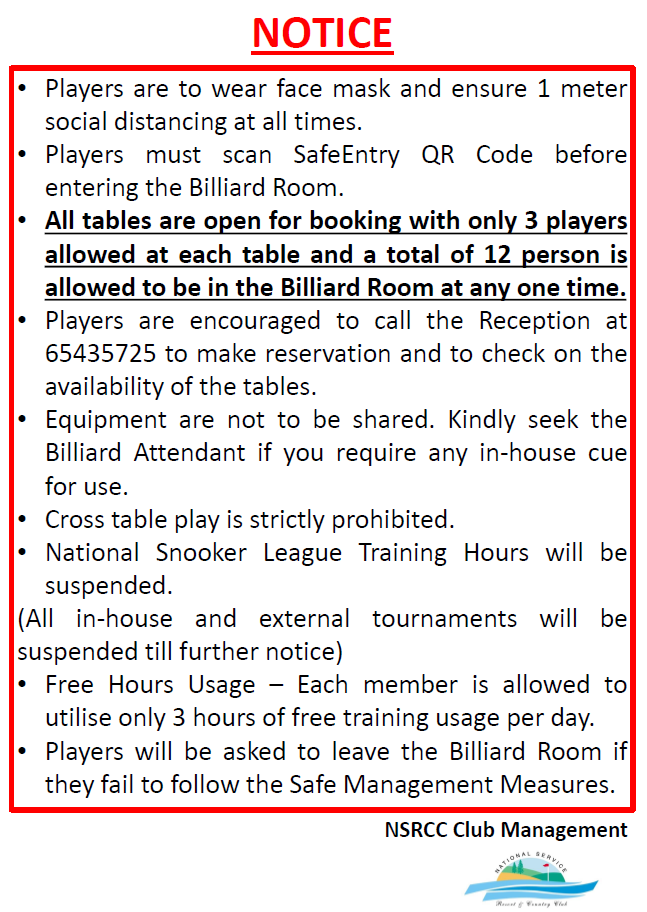 24 September 2020, Thursday -
[BALLOTING RESULTS] - FOR WEEKEND GAMES ON 3 & 4 OCTOBER 2020