Golf News
30 November 2016, Wednesday

- Ladies Social Golf Game on Wednesdays @ NSRCC Changi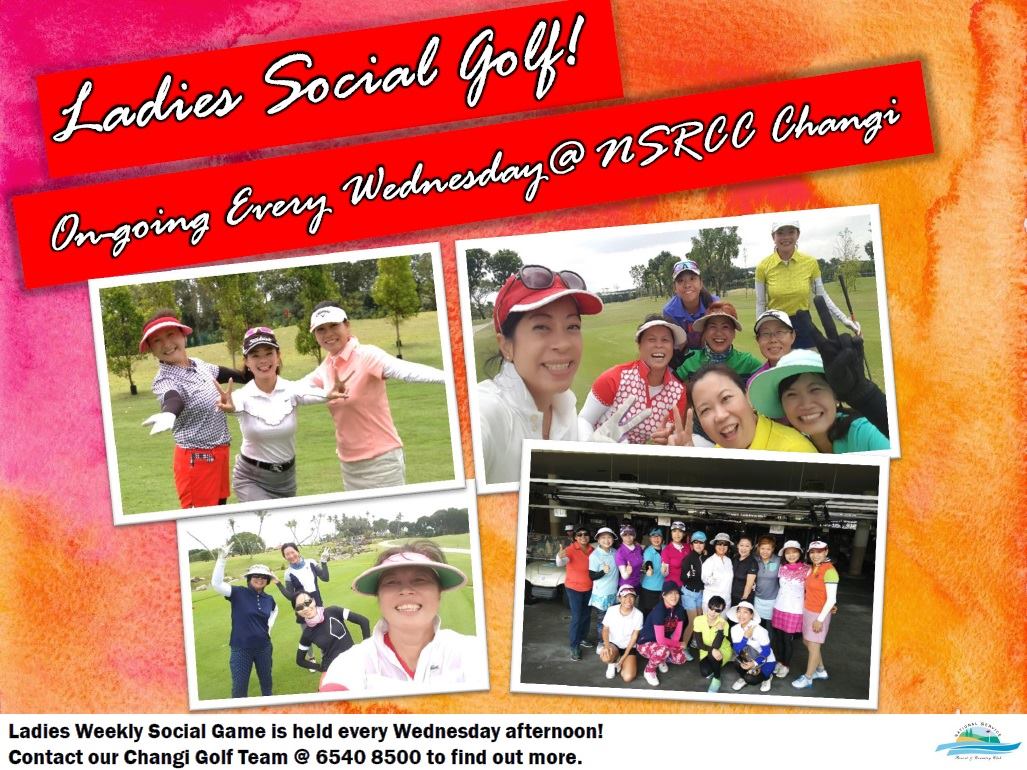 27 June 2016, Monday

- Launch of SGA Handicapping System on August 4th 2016
On 4 August 2016, SGA will launch the Centralised Handicapping System (CHS) for its Ordinary and Associate Members. The CHS will provide a modern and unified platform for golf handicapping, changing the way golfers perform their handicapping activities, and introducing consistency in calculation of golfers' Handicap Index. Click here to find out more information.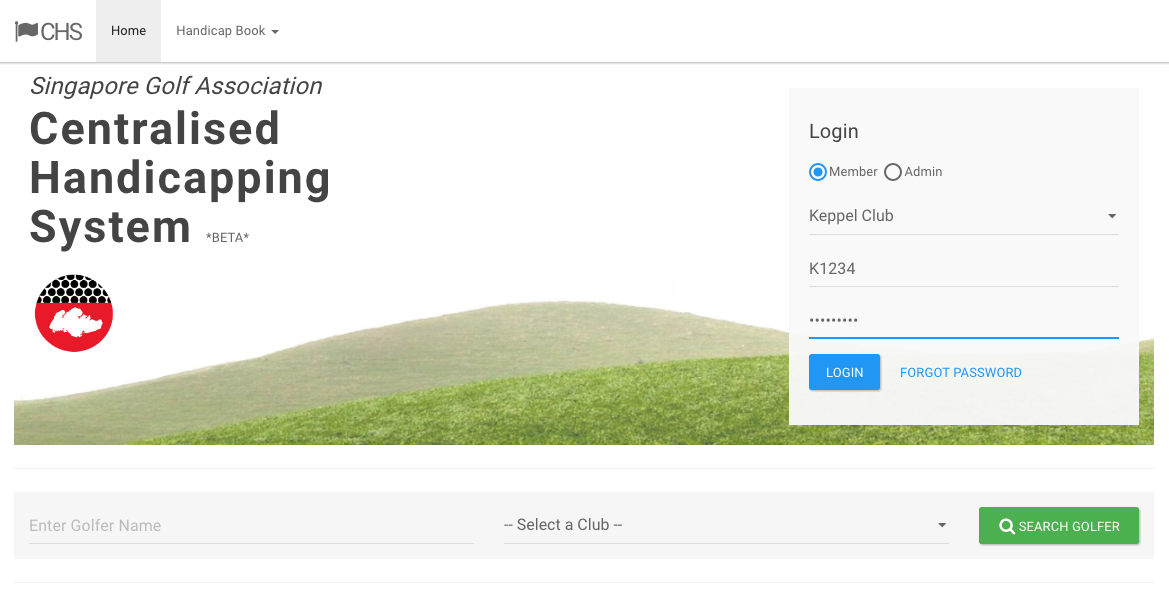 29 April 2016, Friday

- NSRCC is now a SLGA Member!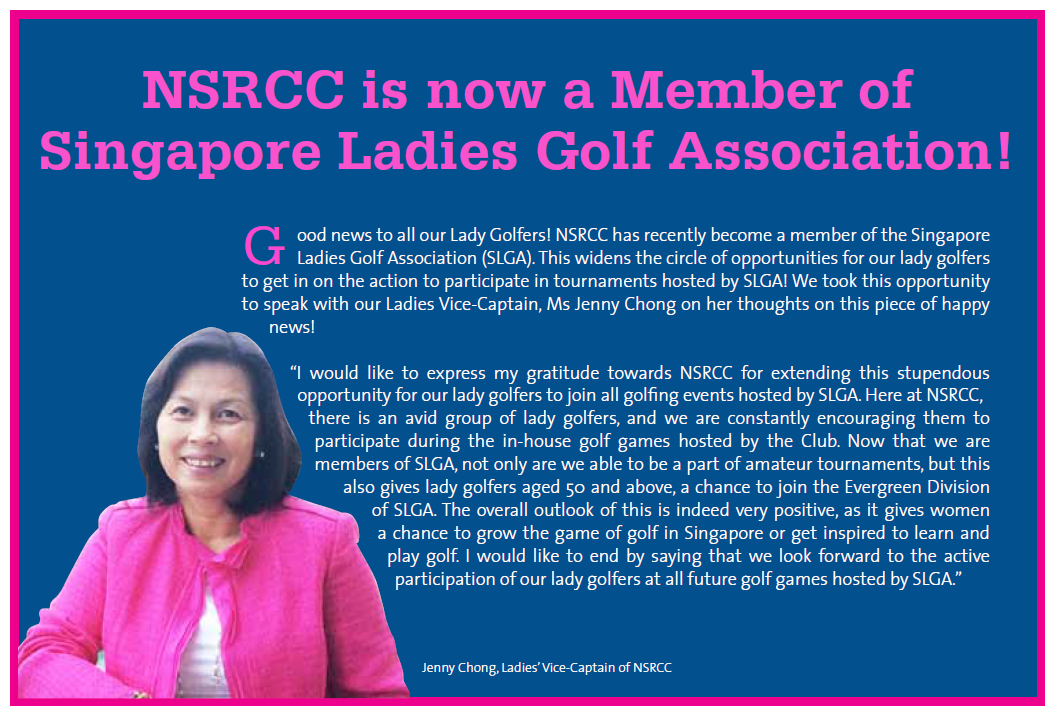 27 April 2016, Wednesday

- Pedestrian Bridge at NSRCC Changi 1st Tee #7 & #8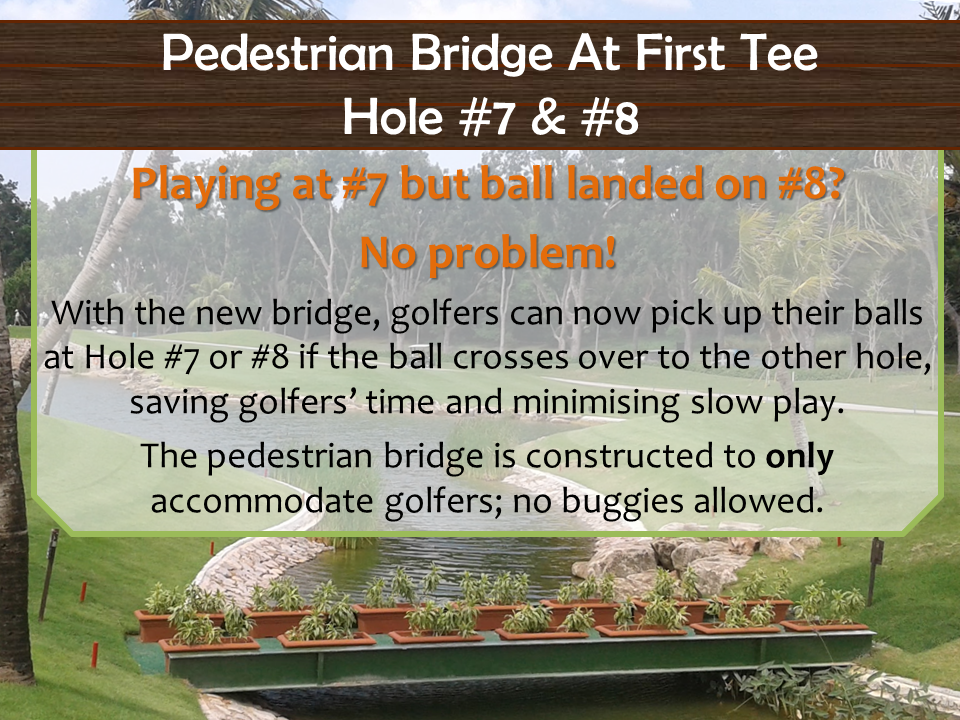 21 March 2016, Monday

- Calling All Junior Golfers!
18 March 2016, Friday

- Stay cool as the day heats up!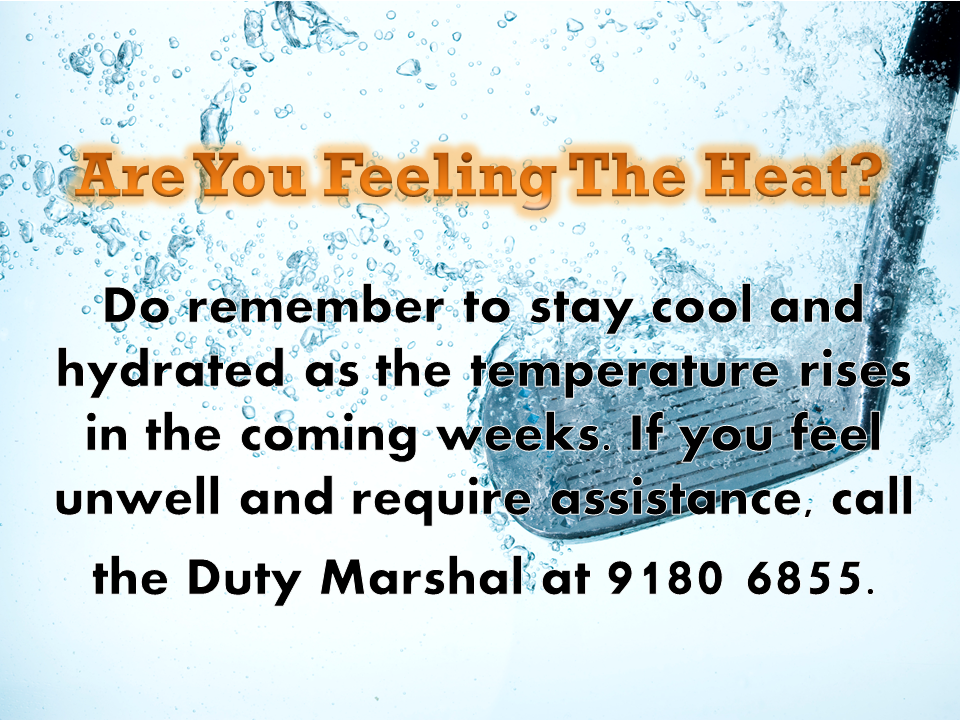 16 March 2016, Wednesday

- Support underprivileged children at Charity Golf 2016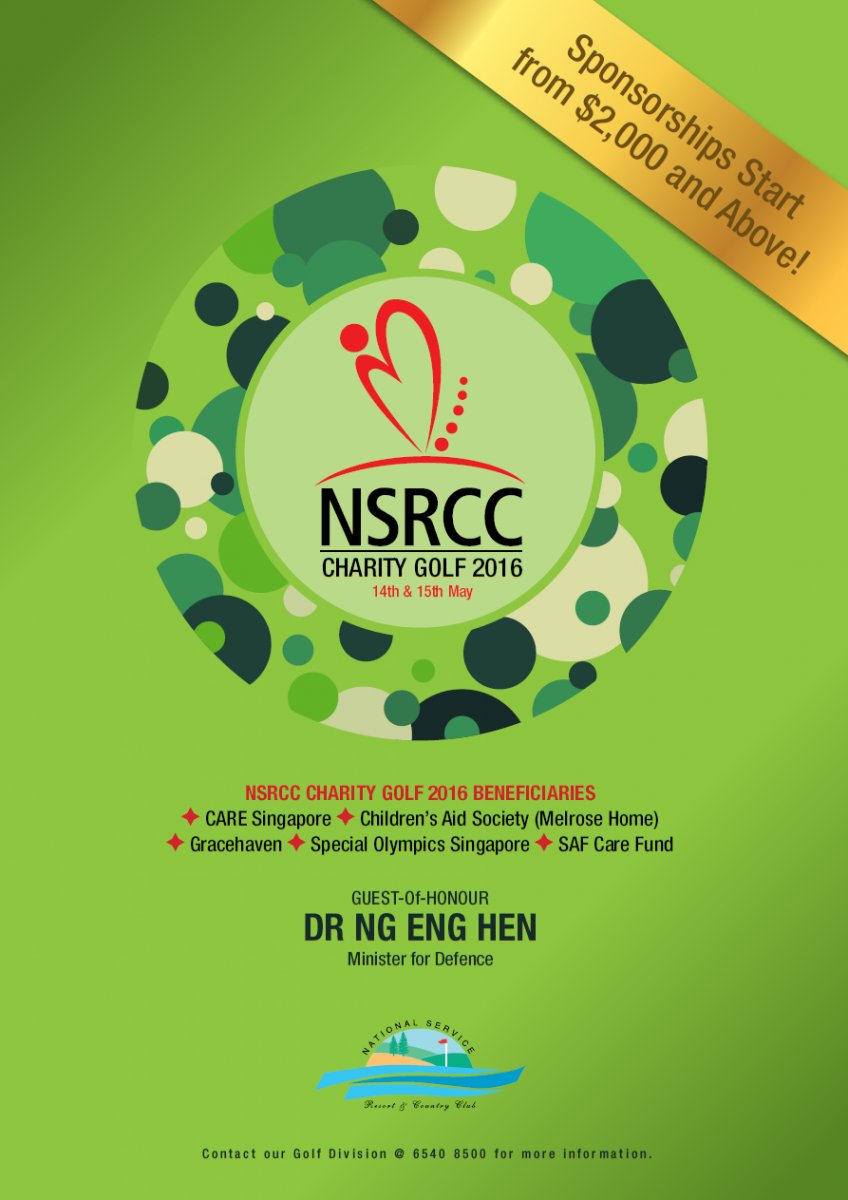 01 March 2016, Tuesday

- WEEKDAY SENIOR GOLFERS' PROMOTION
01 March 2016, Tuesday

- Early Facilities Closure for Annual Staff Party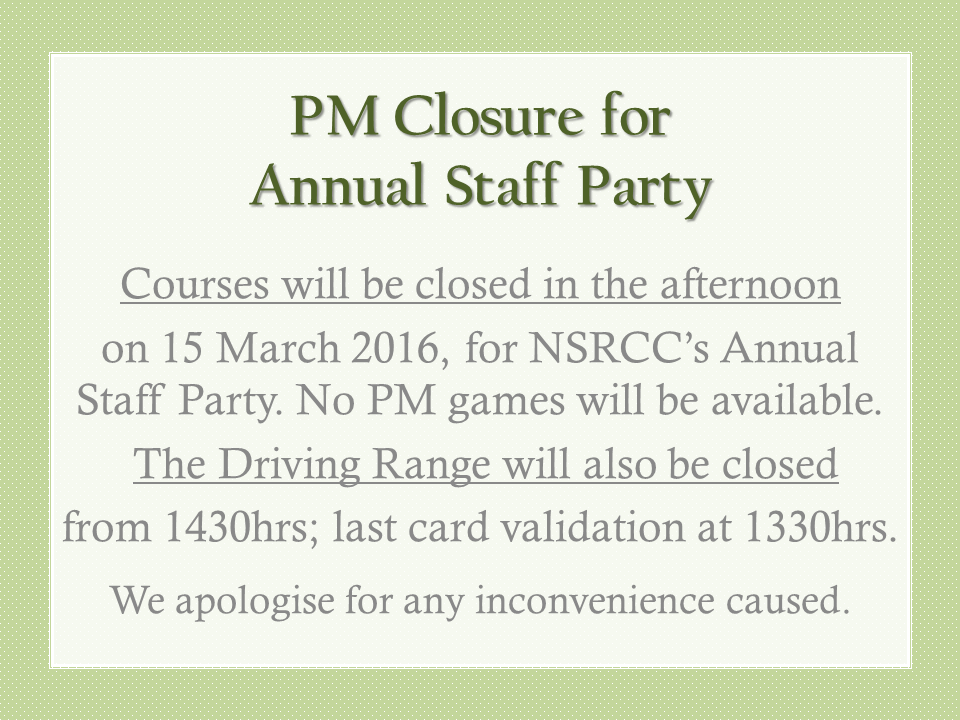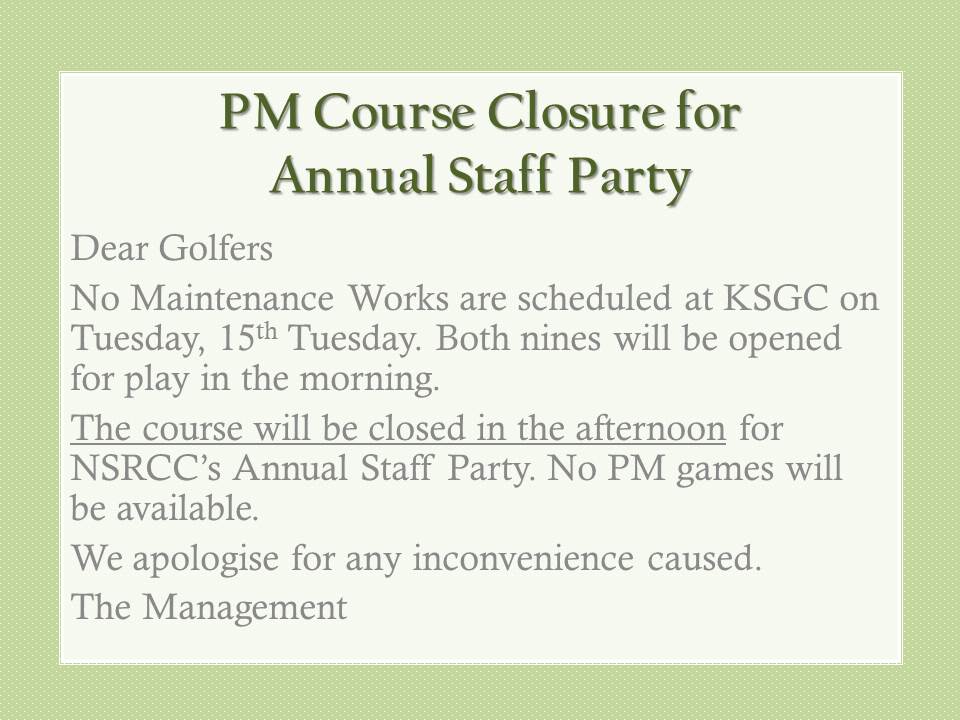 10 February 2016, Wednesday

- PRIVATE GOLF EVENT ON FRIDAY, 12TH FEBRUARY 2016 [PM SHOTGUN]